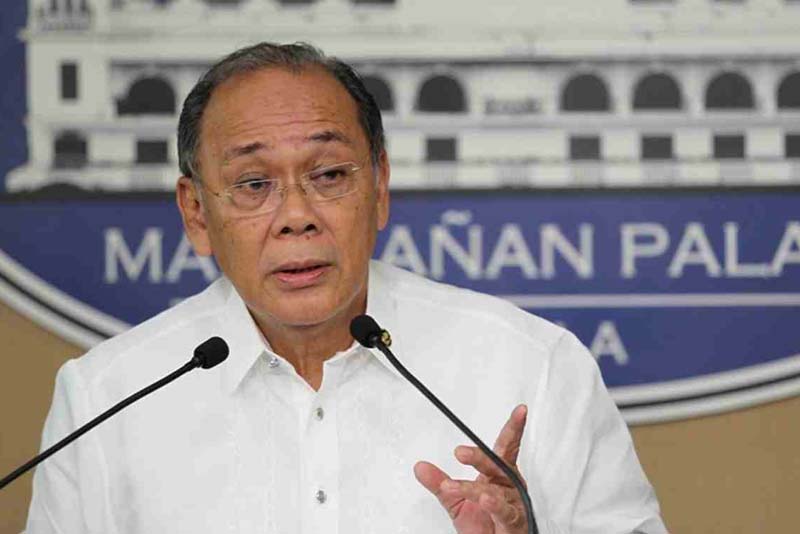 Presidential spokesperson Ernesto Abella is seen in this September 2017 photo. PPD
Palace cites privacy in redacting Cabinet SALN details
(philstar.com) - September 23, 2017 - 9:08am
MANILA, Philippines — Malacañang on Saturday defended the redaction of details on the wealth declarations of Duterte administration's Cabinet members after the Philippine Center for Investigative Journalism flagged the move.
"While we uphold the principle of transparency and accountability in public service, those working in the government, such as members of the Cabinet, still have the right to privacy," presidential spokesperson Ernesto Abella said in a statement.
According to the PCIJ, copies of the Cabinet's Statement of Assets, Liabilities and Net Worth released by the Palace were "invariably outstanding" for the blacked out details, than for the details disclosed, or must disclose under the guidelines of the Civil Service Commission.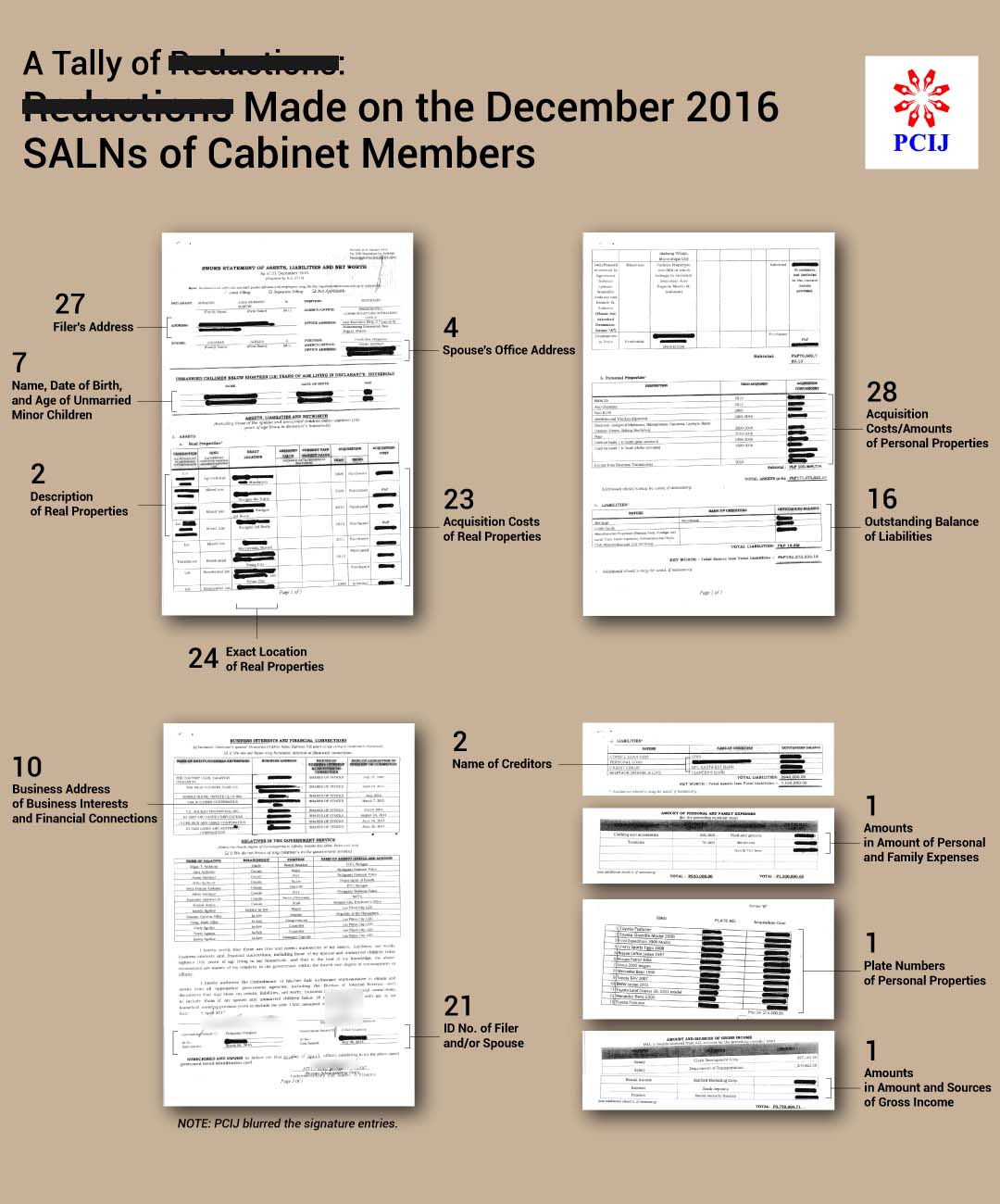 READ: SALNs of Duterte's Cabinet: Details blotted out
"They supposedly want to protect the 'right to security and privacy' of the Cabinet members, citing as basis the Data Privacy Act or Republic Act 10173. But then they seem impervious to the fact that the redactions are clear violations—even an act of 'repeal by implication'—of The SALN Law or Republic Act 6713, which upholds and the principles of transparency and accountability in public service," the PCIJ's report stated.
"By the reckoning of both the Ombudsman and the CSC, this is the first time that multiple redactions on the SALNs of Cabinet members had been made," it added.
In the same statement on Saturday, Abella said the redactions were made to shield Cabinet members from harassment.
"There are some who may use the sensitive personal information and other data contained in the SALNs to harass people or commit fraud. We therefore consider security concerns as valid issues," Abella said.
"With the Data Privacy Act in full force and effectivity this year, data protection officers are obliged to redact items in SALN to protect the right to privacy of all state workers, including cabinet members. This is consistent with global data protection regulations," he added.
Making good on his promise of transparency, President Rodrigo Duterte signed in July last year a landmark order on freedom of information or FOI that would require all government offices under the executive branch to disclose details of their transactions.
The order was signed after several congresses failed to pass an FOI law, which advocates say is a requirement for good governance.
The redactions on the SALN of top officials of Duterte, however, were seen as a practice that reverses the spirit of the FOI. Perceived misrepresentations on SALNs were used to impeach Chief Justice Renato Corona in 2012 and oust former President Joseph Estrada. It is also the subject of a pending impeachment complaint at Congress against current Chief Justice Maria Lourdes Sereno.
Last November, Malacañang launches the eFOI portal or the electronic site for freedom of information . However, the requests of some Palace reporters for SALNs of Duterte and his Cabinet via eFOI were denied last July because the Office of the President proper was not yet enrolled in the online platform. — Infographic by the PCIJ