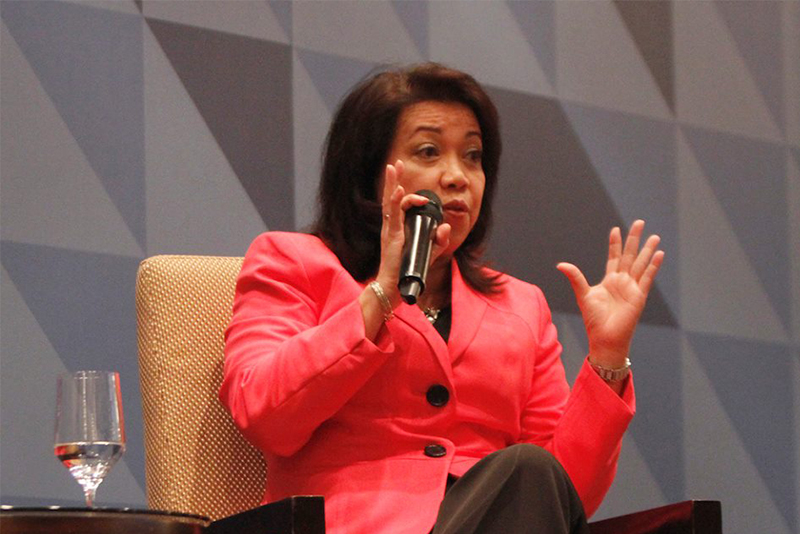 Chief Justice Ma. Lourdes Sereno will file on Monday before the House committee on justice her response to the impeachment complaint filed against her. APEC/Released, File
Sereno to answer impeachment case next week
Janvic Mateo
(The Philippine Star) - September 22, 2017 - 4:00pm
MANILA, Philippines — Chief Justice Ma. Lourdes Sereno will file on Monday before the House committee on justice her response to the impeachment complaint filed against her.
Her camp will hold a press conference in Quezon City after filing her answer, her spokesperson Josalee Deimla said during the unveiling of the Jose W. Diokno monument at the Commission on Human Rights on Thursday. Sereno delivered the keynote address in the unveiling of the monument.
"Expect that the grounds of impeachment will be addressed point by point in the answer," Deimla told reporters.
"The Chief Justice remains to be very serious in discharging her duties," she added when asked about the impact of the impeachment complaint against the country's top magistrate.
Sereno, who took a wellness leave after the impeachment complaint was filed, did not address the complaint in her speech. However, she reflected on the human rights situation in the country through an imaginary conversation with former senator and human rights icon Jose Diokno.
"The problems we had in the past are still widespread. Mothers and fathers fear for the lives of their teenage children at nighttime," she said in Filipino.
Sereno is being accused of culpable violation of the Constitution and betrayal of public trust, the grounds of which include the alleged undisclosed assets in her statement of asset, liabilities and net worth; extravagant spending of judicial funds by purchasing a P5-million Toyota Land Cruiser and traveling on first-class flights.