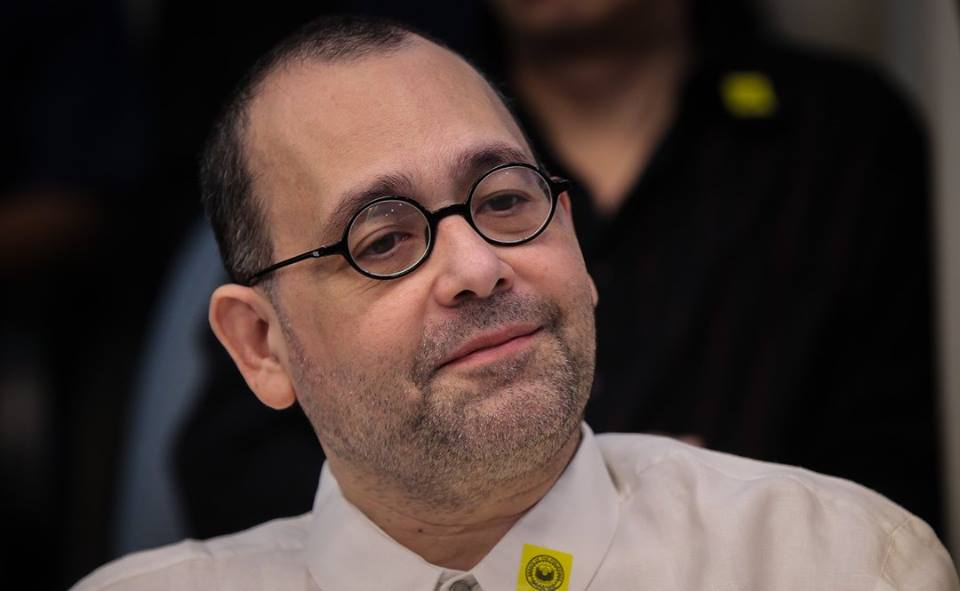 Commission on Human Rights Chairman Chito Gascon has called on President Duterte to elevate the level of discourse after the latter asked him if he was "gay" or a "pedophile" for continuously speaking out against the death of minors in relation to the government's war against illegal drugs. Senate PRIB/Joseph Vidal, File
Gascon to Rody: Please elevate level of discourse
Janvic Mateo
(The Philippine Star) - September 18, 2017 - 4:00pm
MANILA, Philippines — Commission on Human Rights (CHR) Chairman Chito Gascon has called on President Duterte to elevate the level of discourse after the latter asked him if he was "gay" or a "pedophile" for continuously speaking out against the death of minors in relation to the government's war against illegal drugs.
"The words of the President are unfortunate and hurtful," Gascon said in Filipino during an interview with radio dzMM yesterday.
"I am hoping that the President would withdraw such statements so we can have a common civic space even if we have our disagreements… I am hoping that he will elevate our discourse and debates," he added.
The CHR earlier criticized the Duterte government over the death of teenagers at the hands of the police in the war against drugs.
Last Saturday, Duterte insinuated that Gascon was a pedophile or gay for being "fond of teenagers" who died because of the war against drugs. He also accused Gascon of being involved in partisan politics.
Gascon said he tries to understand Duterte, who is known for his foul mouth even before his election as Chief Executive.
Gascon also denied insinuations that he is involved in partisan politics, noting that he has never taken part in any political activity since he became involved in human rights programs in 2014.
"My work and that of the rest of the commission is focused only on our mandate to monitor state compliance of human rights. We are concerned with increasing reports of alleged human rights violations and hope to be able to fully investigate them," he said.
"I have taken an oath of office that mandates me to focus only on our human rights work without fear or favor. I have not and will not participate in any destabilization of the state," he added.
The House of Representatives, which is dominated by Duterte's allies, earlier decided to reduce the CHR's budget from P678 million to just P1,000. Like Duterte, his allies are insisting that the CHR is not doing its job and being partisan.
Administration lawmakers yesterday accused the CHR of ignoring the plight of overseas Filipino workers victimized by the bullet-dropping (laglag bala) scheme at the airport. They also accused the CHR of being the protector of the previous administration and its allies in the opposition.
Funds for body cameras
Last week, Duterte said the P678 million taken away from CHR should be used to buy body cameras for policemen to ensure transparency of police operations. The Philippine National Police (PNP) has claimed it has no budget to buy body- and car-mounted cameras this year.
But Senate President Pro Tempore Ralph Recto said there are enough sources in the 2017 national budget to fund the purchase of police body cameras.
Recto said the PNP still has P3.73 billion left from the P5.36 billion earmarked for police modernization projects under the Unprogrammed Appropriations of the General Appropriations Act (GAA) for 2017.
He also said the acquisition of body cameras can be done without having to wait for the approval of the proposed P3.7-trillion national budget for 2018 or re-channel the budgets of other agencies. – With Paolo Romero, Delon Porcalla