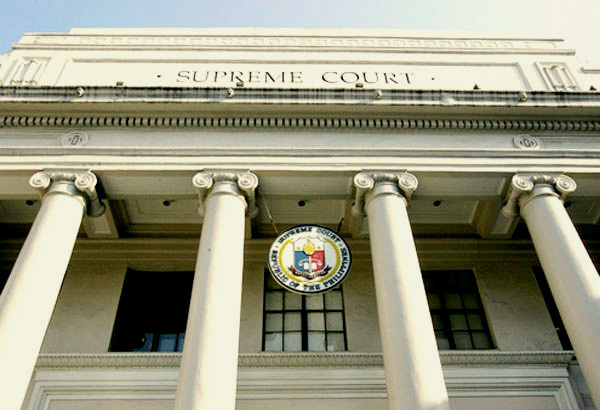 In a 21-page decision, the SC said it has lifted effective immediately the TRO it issued on June 30, 2015, alongside the voiding of four sections of the Guidelines for Utilization of Coco Levy Funds. File
SC lifts TRO on P75-B coco levy fund
MANILA, Philippines — The Supreme Court (SC) has lifted the temporary restraining order (TRO) it issued in 2015 that stalled the use of the P75-billion coconut levy fund.
In a 21-page decision, the SC said it has lifted effective immediately the TRO it issued on June 30, 2015, alongside the voiding of four sections of the Guidelines for Utilization of Coco Levy Funds.
In 2015, the SC stopped the implementation of Executive Orders 179 and 180 of former president Benigno Aquino III aimed at managing the coco levy fund.
EO 179 provides for the inventory, privatization and transfer coco levy assets in favor of the government. EO 180, meanwhile, mandates the transfer of the fund to the government for an "Integrated Coconut Industry Roadmap Program."
The Court in full session ruled that Aquino "went beyond the authority delegated by law in the disbursement of the coconut levy funds" following the case filed by industry group Confederation of Coconut Farmers Organization of the Philippines (CONFED) versus the former president.
The Court partially granted the petition for prohibition and declared that sections on approval of roadmap, funding source, utilization of funds and implementing rules are not in conformity with the law.
"The provision of the Revised Coconut Industry Code is simply too broad to limit the amount of spending that may be done by the implementing authority. Congress must first provide a law for the disbursement of the funds, in line with its constitutional authority," the SC said.
The High Court, however, held that EO 179 "does not create a new special fund but merely reiterates that revenues arising out of or in connection with the privatization of coconut levy funds shall be deposited in the special accounts in the general fund."
Given the decision, the SC emphasized that there is no question that the coconut levy assets are public funds.
This means that the government may take the necessary steps to preserve them and to be able to utilize them.
"The most compelling reasons to treat coconut levy funds as public funds are the fact that it was raised through the State's taxing power and it was for the development of the coconut industry as a whole and not merely to benefit individual farmers," SC said.
The Philippine Coconut Authority (PCA) is optimistic that both chambers of Congress will come up with one unified law to be signed by President Duterte before the year ends.
Should the bill be signed by December, it would take about six months before the PCA can actually utilize and implement necessary programs.
The coco levy fund amounting to P75 billion is made up of taxes imposed on coconut farmers mandated by Presidential Decree 755 in 1975.
The taxes were supposed to be used for the construction of projects designed for the benefit of coconut farmers but were instead used to buy a large percentage of the bank now known as the United Coconut Planters Bank under Eduardo Cojuangco Jr.
The CONFED is the unified group of coconut farmers' organizations nationwide, which is composed of the Philippine Association of Small Coconut Farmer's Organizations, Pambansang Koalisyon ng mga Samahang Magsasaka at Manggagawa sa Niyugan and the Coconut Producer's Federation. It represents more than 95 percent of the organized coconut farmers sector in the country. – With Evelyn Macairan