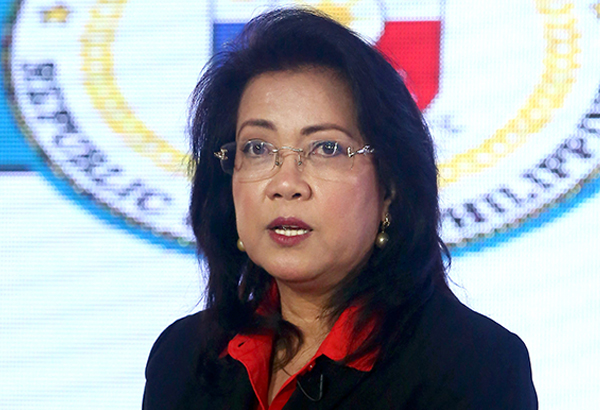 Liberal Party President Sen. Francis Pangilinan and Secretary General Rep. Kit Belmonte said Samar Rep. Edgar Mary Sarmiento's action is a "cause for concern." The STAR/MIGUEL DE GUZMAN, File
LP slams partymate who supports impeach bid vs Sereno
(philstar.com) - September 8, 2017 - 1:34am
MANILA, Philippines — The Liberal Party called out one of its members for endorsing an impeachment complaint against Supreme Court Chief Justice Maria Lourdes Sereno.
Samar Rep. Edgar Mary Sarmiento was one of the 25 lawmakers who supported the complaint filed by lawyer Lorenzo Gadon August 30.
Most of the endorsers of Gadon's impeachment complaint are members of the dominant Partido Demokratiko Pilipino–Lakas ng Bayan.
In a joint statement, LP President Sen. Francis Pangilinan and Secretary General Rep. Kit Belmonte said Sarmiento's action is a "cause for concern."
"While the party has yet to firm up its position on the matter and while it recognizes the right of its members to take a position on issues, Rep. Sarmiento could have consulted the party leadership before making such important decision."
Pangilinan and Belmonte also said that impeachment is "a double-edged sword."
"While it can strengthen democracy in a fair and impartial process, it can also destroy institutions if used to go after officials perceived to be uncooperative. Objective discussions among party members will help thresh out issues like this," they said.
On September 4, a second impeachment complaint against Sereno was filed by Dante Jimenez of the Volunteers Against Crime and Corruption and Eligio Mallari of the Vanguard of the Philippine Constitution. It gained 16 endorsements from solons.
The grounds for the impeachment cases against the chief justice include culpable violation of the Constitution, corruption, other high crimes and betrayal of public trust.
The cases alleged that Sereno, among other things, used public funds to finance her supposed lavish lifestyle, misdeclared her wealth in her Statement of Assets, Liabilities and Net Worth, falsified court documents and manipulated the shortlist of the Judicial and Bar Council in the Sandiganbayan for personal and political reasons.
READ: Impeachment against Sereno raises political questions
Former President Benigno Aquino III appointed Sereno as chief justice, replacing the late Renato Corona, who was impeached by the then LP-controlled Congress.