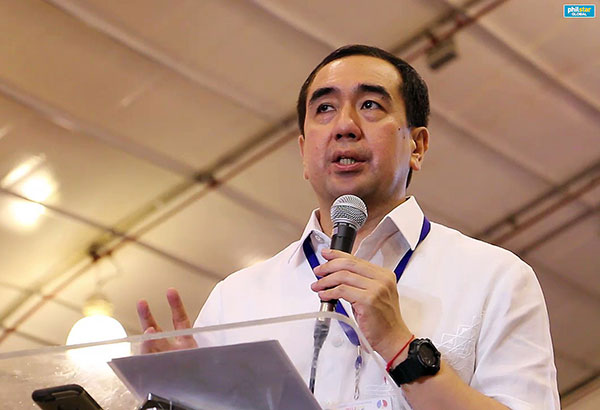 "At this point, the welfare of my four boys takes precedence over all other concerns. Let me reserve my comments till I read the complaint," Bautista told The STAR. Philstar.com/Efigenio Toledo IV, File
Bautista defers comment on impeachment
MANILA, Philippines - His word on an impeachment complaint against him can wait, as he has to attend to his children first, elections chief Andres Bautista said yesterday.
"At this point, the welfare of my four boys takes precedence over all other concerns. Let me reserve my comments till I read the complaint," Bautista told The STAR.
He said he spent the day yesterday meeting with the guidance counselors of his four sons. He did not attend the House appropriations committee hearing on the Commission on Elections (Comelec) budget.
Earlier, Bautista revealed that one of his sons had stopped going to school after their mother Patricia came out in public to accuse him of having ill-gotten wealth. He lamented his children were being bullied as a result.
The polls chief maintained that while his relationship with his wife had gone sour because of a "third party," he had chosen to keep his silence for the sake of their children.
At the Senate where he is expected to face grilling by the committee on banks and financial institutions over his supposed ill-gotten wealth, panel chairman Sen. Francis Escudero asked him to issue a waiver on his 30 or so accounts with the Luzon Development Bank (LDB) in case he declines the panel's invitation to the next hearing. It was Sen. Grace Poe who moved to invite Bautista.
Senators want to establish if Bautista violated the Anti-Money Laundering Act (AMLA) with his keeping millions of pesos in bank accounts.
At yesterday's hearing, LDB executives said they were willing to cooperate in any investigation and open all records but Bautista has to issue first a written permission or they could get sued for violating the Bank Secrecy Law.
LDB legal counsel Francis Lim told the panel the Bautista siblings should also sign the waiver as the Comelec chief claimed the accounts totaling P330 million were partly owned by relatives – with the polls chief acting as family treasurer. – With Paolo Romero