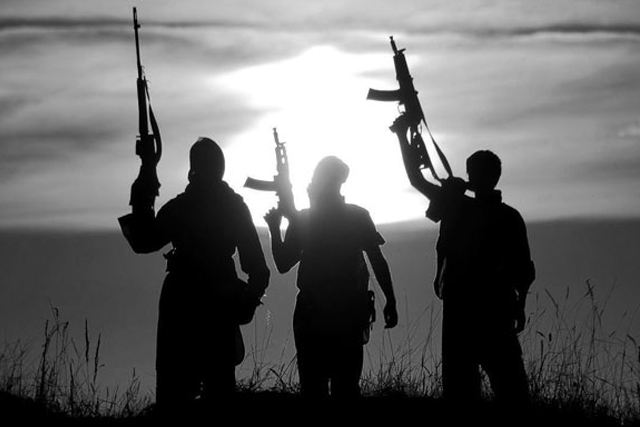 The victim was seized and executed by the Abu Sayyaf group hours after attacking Barangay Tubigan in Maluso town, Basilan. Philstar.com/File photo
Abu Sayyaf beheads retired soldier in Basilan
ZAMBOANGA CITY, Philippines — Abu Sayyaf gunmen beheaded a retired soldier while on retreat after attacking Monday a village in Maluso town, Basilan, a security official said.
The victim was identified as Julio Macaraig Pasawa, 62, a retired master sergeant and native of Pangasinan, who chose to live in Maluso.
Col. Juvymax Uy, commander of Joint Task Force Basilan, said the severed body and head of the victim were recovered Tuesday morning in Barangay Upper Mahayahay, a village of Maluso.
The victim was seized and executed by the Abu Sayyaf gunmen hours after attacking Barangay Tubigan where nine villagers were killed and 16 others wounded.
READ: Abus kill 9 villagers in Basilan rampage
Uy said that the victim was a Muslim convert who decided to stay in the town after his retirement. He was not known in the area as former soldier.
"Perhaps the Abu Sayyaf group had discovered the victim to be a former soldier and prompted to seize him," Uy said.
Pasawa's wife sought the assistance of the military to transport the remains of the victim via the C-130 plane to his family in Pangasinan.
RELATED: Additional forces sought to prevent repeat of Basilan rampage