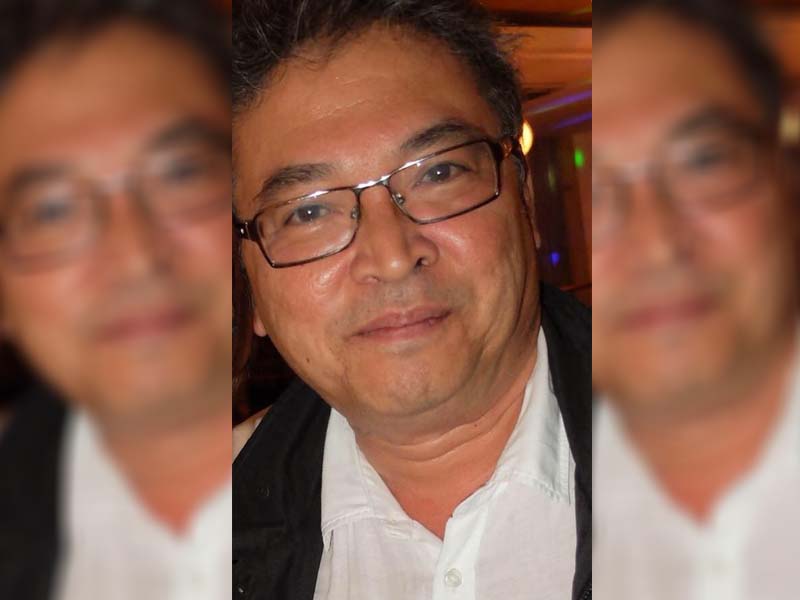 Chief Supt. Romulo Sapitula, Eastern Police District director, said this man was seen by four witnesses near Michael Marasigan's house in Barangay Onse, apparently casing the victim's house. Facebook/Michael Marasigan, File
Suspect in PR man's slay hunted
MANILA, Philippines - Police investigating the murder of former journalist and public relations man Michael Marasigan and his brother Christopher are looking for a suspicious looking person who was seen on two consecutive days near the victim's house in San Juan City several days before the brothers were killed last Thursday night.
Chief Supt. Romulo Sapitula, Eastern Police District director, said this man was seen by four witnesses near Michael Marasigan's house in Barangay Onse, apparently casing the victim's house.
"He was observed by witnesses two days before the incident. He was there for two successive days," Sapitula told reporters in an interview yesterday.
He revealed the latest development after presiding over a two-hour case conference by members of Special Investigation Task Group Marasigan at San Juan Police Station.
The National Bureau of Investigation (NBI) started yesterday its investigation on the killing of the Marasigan brothers.
NBI Death Investigation Division (DID) chief Romy Lim said agents have coordinated with relatives and also with the San Juan City police.
Justice Secretary Vitaliano Aguirre II had ordered the NBI to look into the killing.
Lim said the NBI could not form any initial conclusions yet nor determine the motive of the double murder.
Two armed men riding a motorcycle shot the car driven by Michael with his brother at the corner of V. Cruz and Barcelona streets in San Juan City at 6:10 pm last Thursday.
Michael, a former reporter and editor of the Business World newspaper and a communications consultant of Finance Secretary Carlos Dominguez III at the time of his death, was killed on the spot while his brother died at a nearby hospital.
Sapitula said the police already have a sketch of the suspect but he declined to give reporters a copy as it still has to be validated by witnesses.
A police official privy to the ongoing probe who spoke on condition of anonymity said the four witnesses overheard the suspect talking to someone over the phone about paint works.
However, the witnesses said the same person, who is about 5'8" tall, returned to the area the following day, two days before Marasigan and his brother were ambushed.
"The witnesses became suspicious of the man's gestures as he was moving back and forth along the street," the source said.
The source said the victims were on their way to a meeting in Greenbelt in Makati City when they were ambushed, citing the statement of one of Marasigan's children.
It is unclear who the siblings were supposed to meet in Makati.
Investigators yesterday afternoon obtained a copy of footage from a closed circuit television camera from one of Marasigan's neighbors in the hope of getting the identities of the suspects. who apparently followed him from his home.
Sapitula said police are doing a background investigation on Marasigan to determine if his killing is related to his work, but admitted they still don't have leads that could determine the likely motive. – With Ghio Ong