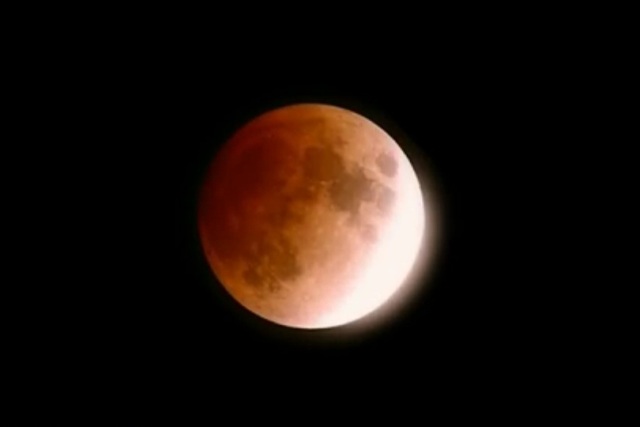 The Philippines will witness a partial lunar eclipse on the evening of August 7. NASA
Partial lunar eclipse on August 7 observable from Philippines
(Philstar.com) - August 1, 2017 - 8:40am
MANILA, Philippines — A partial lunar eclipse will be visible in the country next week.
The Philippine Atmospheric, Geophysical and Astronomical Services Administration announced that the eclipse will begin at 11:50 p.m. Philippine Standard Time (PST) on August 7 and will end at 4:51 a.m. PST on August 8.
"It will be visible in the Philippines. In Manila, the moon will rise at 6:03 P.M. on 7 August and will set at 5:00 A.M. on 8 August," the state weather bureau said in a statement.
In its eclipse forecast, the National Aeronautics and Space Administration said other continents such as Europe, Africa, Australia and some countries in Asia will experience the partial lunar eclipse for about 1 hour and 55 minutes.
According to weather expert website timeanddate.com, during this partial lunar eclipse, the earth's shadow covers only parts of the moon.
"There are no other locations on Earth where the Moon appears completely covered during this event," the website said.
PAGASA said that aside from the partial lunar eclipse, a total eclipse of the sun will also occur on August 21 and 22. It will, however, not be observable in the Philippines.
" The eclipse will begin at exactly 11:46 P.M. (PST)," PAGASA said.
The weather agency added that the total eclipse of the sun will be visible in Hawaii, the Americas — except southern parts of South America — Westernmost Europe, and West Africa. —Rosette Adel