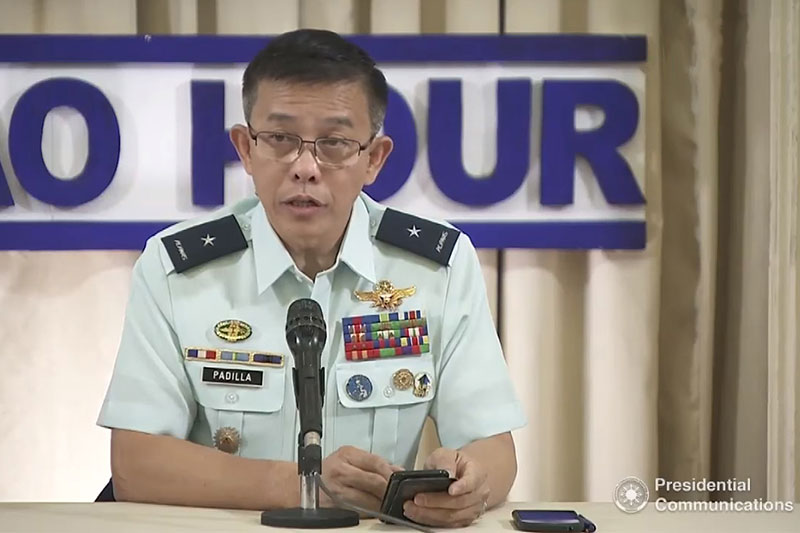 AFP spokesman Brig. Gen. Restituto Padilla said the US government will donate two Cessna-208B Caravan planes, which would be utilized to patrol the country's territorial waters. Presidential Photo, File
Planes from US to be used for coastal patrol
MANILA, Philippines - The Armed Forces of the Philippines (AFP) will be receiving two long-range patrol planes from the United States.
AFP spokesman Brig. Gen. Restituto Padilla said the US government will donate two Cessna-208B Caravan planes, which would be utilized to patrol the country's territorial waters.
The planes are capable of intelligence gathering, surveillance and reconnaissance missions, Padilla said.
Defense Secretary Delfin Lorenzana announced the planes are due to arrive today for a scheduled turnover and blessing ceremony at Villamor Air Base.
US Ambassador Sung Kim and US Pacific Command deputy commander Lt. Gen. Bryan Fenton will present the two new Cessnas to AFP and defense officials.
Earlier, President Duterte announced he would accept the offer of unmanned aerial vehicles (UAVs) from Israeli defense manufacturer Elbit Systems.
Duterte said he was earlier offered two high altitude UAVs as the eyes in the sky of ground troops and police forces as they enter the battlefield.
Duterte told a press conference at the House of Representatives on Monday shortly after his second State of the Nation Address that the troops will now be able to study the high definition reconnaissance images provided by the high-flying drones before they leave their camps to patrol.
He was referring to the two UAVs – a Hermes 900 and a smaller Hermes 450 – demonstrated to the AFP and the Philippine National Police by Elbit Systems in Lipa City, Batangas and being offered in a government-to-government procurement arrangement with Israel.
The Hermes 900 has a remarkable flight endurance of 72 hours – or three full days in the air – and can carry various military payloads, including high definition thermal imaging devices that can scan and detect enemy presence day and night, even in inclement weather.
The Israeli UAVs can provide unparalleled battlefield awareness and eliminate the possibility of ambushes, as well as allow quick and well-informed reaction for reinforcing and responding forces.
They can also perform laser designating for high-precision smart ammunition, allowing pinpoint air and artillery strikes and eliminating the possibility of friendly-fire casualties or collateral damage similar to what happened at different stages in the Marawi conflict. – With Jose Rodel Clapano