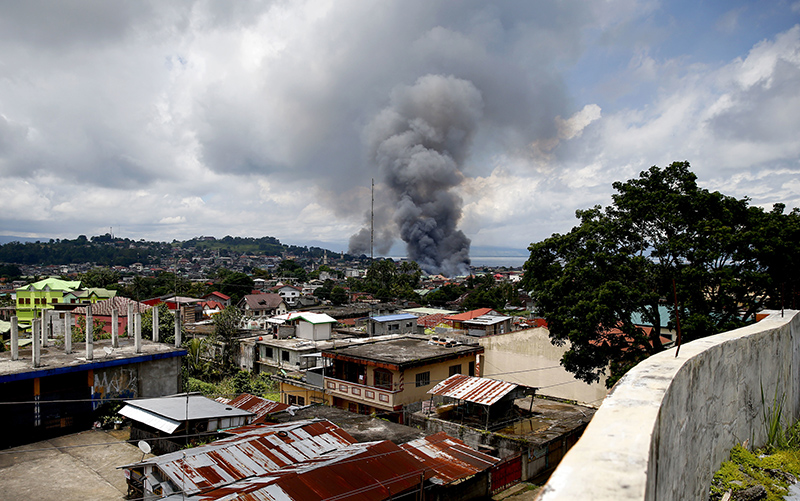 The government forces said it will still employ surgical air strikes in Marawi City despite the accidental bombing of Army soldiers. AP/Bullit Marquez
Duterte cites largely intact Maute leadership to justify martial law extension
Roel Pareño
(Associated Press) - July 20, 2017 - 8:54am
MANILA, Philippines — President Rodrigo Duterte said the leadership of the Islamic State-linked Maute militants who laid siege in Marawi City remains largely intact despite nearly two months of military offensive and has funded diversionary bombing plots targeting key cities in the region.
Duterte said in a letter to Congress that despite troops regaining control of much of Marawi and the killings of hundreds of militants "the rebellion persists and a lot more remains to be done to completely quell the same."
The letter aims to convince lawmakers to approve an extension of Duterte's martial law declaration in the south. A copy was seen by reporters Thursday.
The military says about "90 terrorists" have managed to escape from Marawi among the 600 fighters involved.