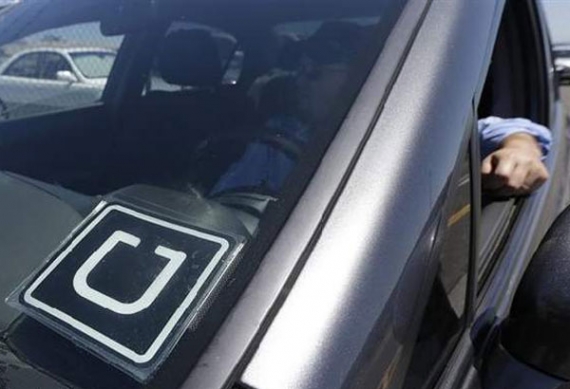 There have also been numerous complaints on rude and abusive transportation network vehicle service drivers. AP, File
LTFRB: Uber, Grab tolerated colorums
MANILA, Philippines — Transport network companies (TNCs) such as Uber and Grab violated the rules at the time they were granted accreditation, the Land Transportation Franchising and Regulatory Board said Tuesday.
The LTFRB stressed that ride-hailing services need to follow the rules like other types of public utility vehicles if they want to engage in public transportation.
"With their open and candid admission, it is clear that they have broken those rules grossly, putting at risk the tens of thousands of TNCs without [provisional authority] or franchise to commit colorum activities" LTFRB Chairman Martin Delgra III said in a statement.
The board clarified that only those with provisional authority or certificate of public convenience may be allowed to operate.
This statement was made following an online petition to "lift the suspension" against Uber and Grab.
Uber and Grab were ordered to pay a P5-million fine each for its violations and were directed to deactivate more than 50,000 colorum transport network vehicle service drivers during the accreditation hearing last week. The LTFRB also released a moratorium on accepting new applications.
"We cannot have one rule regarding colorum for them and another rule for the rest of the modes of public transport, i.e. bus, UV express, taxi and PUJ," Delgra said.
Some drivers have been accused of trading franchises among themselves while the companies also failed to comply with other requirements such as IDs for drivers and company signage on vehicles.
"Where service is imbued with public interest, no less than the safety and welfare of the riding public is concerned, regulations become priority," the LTFRB chairman added.
Delgra advised transport network companies to comply first with the directive while the LTFRB is creating a technical working group (TWG) that would discuss issues such as accreditation, pending applications, accountability and pricing scheme.
"The Board has welcomed the creation of a TWG to help address the demand of such mode of public transport in a rational, comprehensive and systematic manner. We expect the TNCs to be candid, accurate, complete and transparent in submitting all the data and information the Board will need in addressing the issues," Delgra said.