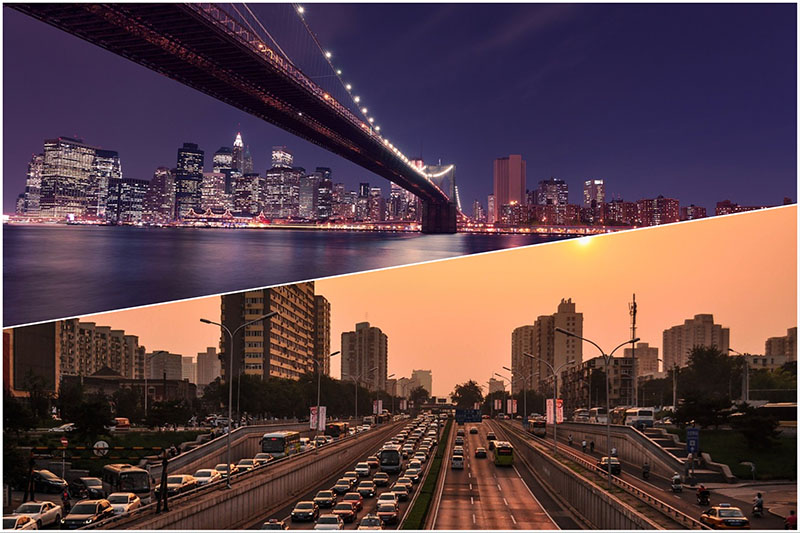 Which country is the world's leading economic power? A recent survey reveals Filipinos' views. Composite photo shows skylines in New York and Beijing. CC0
Filipinos increasingly see China as top economic power
(philstar.com) - July 14, 2017 - 9:38am
MANILA, Philippines (Updated 6:15 p.m.) — Perceptions in the Philippines of the world's leading economic powerhouses are shifting amid the Duterte administration's rapprochement with China.
Although more Filipinos still think the United States is the leading economic power at 49 percent, China is gaining a reputation as occupying the top spot, according to US-based pollster Pew Research Center.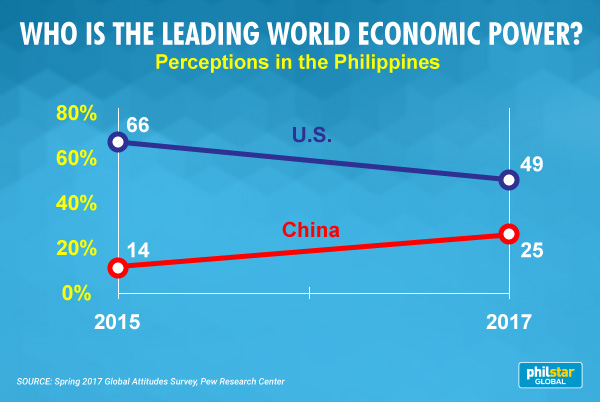 In 2017, 25 percent of Filipinos saw China as the leading economy. The figure is a sharp rise from only 14 percent in 2015 following heated exchanges with the Philippines over overlapping claims in the South China Sea.
Perceptions of the US as the top economy, meanwhile, declined from 66 percent in 2015 to 49 percent this year, Pew's Global Attitudes Survey showed. The rate is still slightly higher than the global median of 42 percent viewing the US as the top global economic power.
The waning reputation of the US as the most powerful economy is not isolated in the Philippines.
"Over the past year, perceptions of relative U.S. economic power have declined in many of America's key trading partners and allies. The trend can be seen in several European countries, where views about the economic balance of power have fluctuated in recent years," Pew's report noted.
The view that China is the leading economy followed the onset of the financial crisis nearly a decade ago.
READ: Think tank calls views on Duterte's pivot to China 'too simplistic'
The survey is based on face-to-face interviews conducted in five languages in the Philippines with a nationally represented sample size of 1,000. The margin of error is ±4.3 percentage points.
Based on nominal gross domestic product, the United States remains the largest economy in the world, claiming 25 percent of the gross world product, according to the International Monetary Fund. The Western power is also the Philippines' top trading partner after Japan.
Filipinos' views of China
Favorable view of China among Filipinos has suffered a steady decline from 2002 to 2014 before recovering in 2015.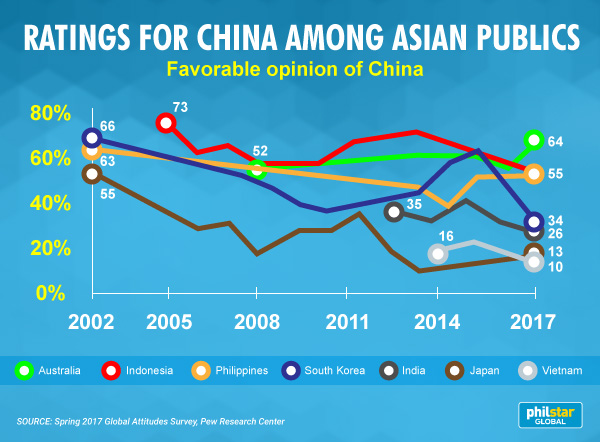 Interestingly, Filipinos' opinion of China recovered from below 40 percent in 2014 to 55 percent in the past year despite its continued military buildup in the Philippines' maritime backyard. This is higher than the median of 47 percent across 38 countries expressing a positive view of China.
Around the world, a median of 58 percent of respondents do not believe the Chinese government respects the personal freedoms of its people. But this view on human rights in China does not hold in the Philippines, having shifted in recent years.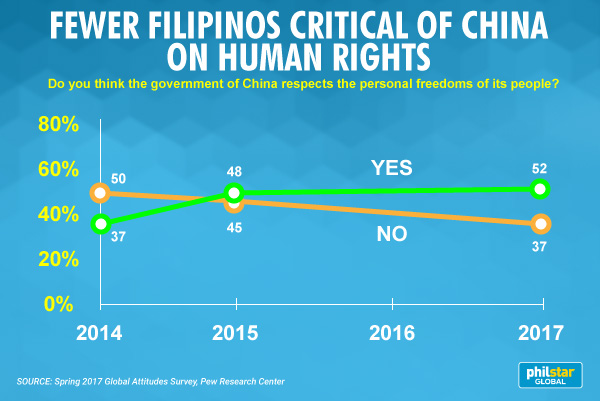 "Views of China as a protector of personal freedoms have risen among Filipinos since 2014," the report stated.
READ: Pew survey: Filipinos trust Trump, Xi, Putin in world affairs
Filipinos are similarly softer in their opinions of Chinese leader Xi Jinping and American President Donald Trump, according to results of a Pew survey released last month. — Camille Diola; Graphics by Jonathan Asuncion