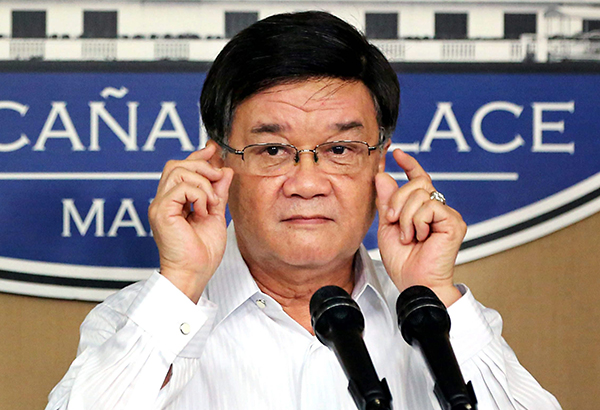 Justice Secretary Vitaliano Aguirre's statement came after Bureau of Corrections chief Benjamin Delos Santos handed his resignation over the resurgence of the drug trade inside the New Bilibid Prison. King Rodriguez/PPD
Aguirre wants new DDB chief to head BuCor
(philstar.com) - July 14, 2017 - 4:22am
MANILA, Philippines
—
Justice Secretary Vitaliano Aguirre II on Friday said he wants
newly appointed Dangerous Drugs Board
chief Dionisio Santiago to overtake chairmanship of the Bureau of Corrections.
The retired general and former Philippine Drug Enforcement Agency chief has been appointed a few days ago by President Rodrigo Duterte as the new chairman of DDB citing his competence in battling illegal drugs.
"General Santiago's return to the national government with his appointment to the DDB will greatly contribute to the President's vision of a drug-free Philippines," presidential spokesperson Ernesto Abella said in a statement.
Duterte noted the revival of the drug trade inside Bilibid in a speech Wednesday at the Bureau of Jail Management and Penology's anniversary, adding that the illegal trade has reached the Davao Penal Colony.
Santiago replaced Benjamin Reyes as DDB head after the latter was dismissed by Duterte in May for "contradicting" the administration's drug user data.
Santiago is the source of Duterte's claim that there were three million drug users in the Philippines five years ago. However, Reyes reported that there were only 1.8 million drug users in the country based on the DDB's 2015 Nationwide Survey on the Nature and Extent of Drug Abuse released in September last year.
Duterte claimed that there are four million drug addicts in the Philippines. Since he took office on June 30 last year, he has been receiving criticisms from human rights groups for the alleged summary killings in the government's drug war.