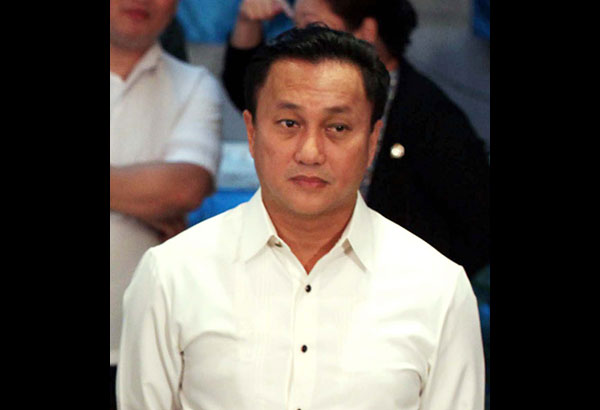 Ex-MMDA chief Tolentino new Rody political adviser
MANILA, Philippines - President Duterte has appointed former Metropolitan Manila Development Authority (MMDA) chairman and defeated senatorial candidate Francis Tolentino as presidential adviser for political affairs.
Malacañang also announced yesterday the appointment of Amable Aguiluz, chairman emeritus of AMA Computer Education System, as special envoy to the Gulf Cooperation Council under the Department of Foreign Affairs.
Maria Kristine Josefina was appointed as deputy executive director of the Philippine Commission on Women. Rogelio Francisco Bantayan Jr. was named executive director of the National Commission on Indigenous People under the Office of the President.
Timothy John Batan was designated assistant secretary of the Department of Transportation. Karlo Bello was appointed as undersecretary of the Department of Agrarian Reform.
The President designated Gelacio Bongngat as Director l of the National Bureau of Investigation (NBI). Former Quezon City councilor and singer-composer Anthony Castelo was appointed to the board of directors of the Bataan Shipyard and Engineering Co. Inc.
Actress Michelle Ortega was named assistant secretary of the Department of Tourism.
Malacañang has renewed the appointment of STAR columnist Jose Manuel "Babe" Romualdez as special envoy to the United States effective June 27.
Renwick Rutaquio was appointed as Director II of the Land Transportation Franchising and Regulatory Board.
Edilberto Sandoval was appointed as special prosecutor while retired general Dionisio Santiago was designated as permanent member the Dangerous Drugs Board.
Napoleon Concepcion was appointed as member of the board of governors of the Board of Investments.
Annabelle de Guzman was designated as director general of the Philippine Institute of Traditional and Alternative Health Care under the Department of Health while Eugene Earle Jr. was assigned Director III under the Presidential Communications Operations Office (PCOO).
Duterte has signed the appointment papers of Marvin Reyes Gatpayat as PCOO undersecretary.
Malacañang also released the appointments of Joselin Fragada Jr., assistant secretary of the Department of Environment and Natural Resources; Anthony Gerard Ybanes, assistant secretary under the Office of the Presidential Assistant for the Visayas; Arguna Exzel Hernandez, Director I of the NBI; Edgar Ramod Ibuyan, member of the board of directors, Bataan Shipyard and Engineering Co. Inc.; Marjorie Nepomuceno Jalosjos, assistant secretary, and Jonathan Paul Molintas, Director IV, both at the Department of the Interior and Local Government.