US, China ready to assist Marawi rehab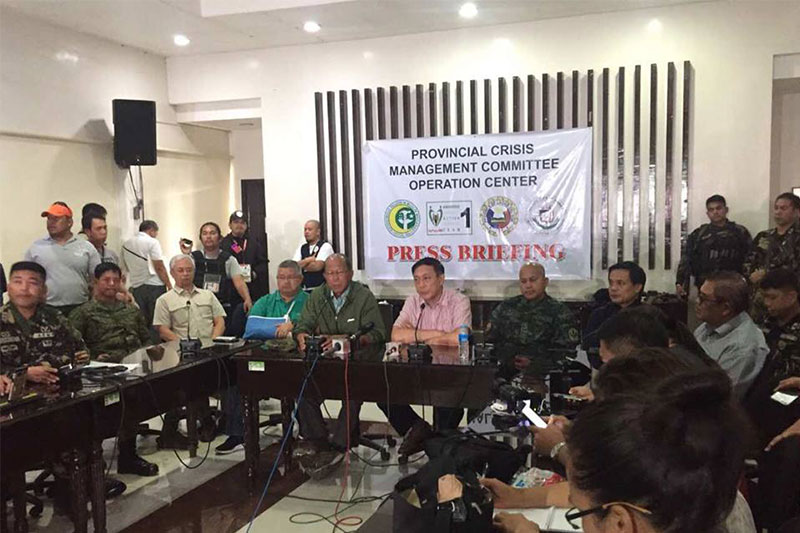 MANILA, Philippines — The United States Agency for International Development (USAID) has expressed its readiness to provide assistance for the rehabilitation efforts for war-torn Marawi City, Defense Secretary Delfin Lorenzana said Thursday.
Earlier this week, Ambassador Sung Kim met with President Rodrigo Duterte to express the US government's full support for the Philippine government's operations in Marawi.
"For the rehabilitation, ang sabi ng ambassador ng United States the USAID is ready to help us whatever we need kaya nandyan 'yung... USAID representative sa US Embassy and they are ready to help us in any way they can pero limited 'yun sa kanilang mandate nila what kind of help they can give us," Lorenzana said in a televised press briefing.
RELATED: US reaffirms support for Marawi rehabilitation
Beijing has also offered its assistance for the rehabilitation of Marawi, Lorenzana added.
"Meron nang offer 'yung China na tutulong sa rehabilitation ng Marawi... In fact, the ambassador already has pledged P5 million for the rehabilitation of Marawi," the secretary said.
Lorenzana noted that there are no changes in the relationship between the Philippines and the US despite the administration's shift to a so-called independent foreign policy.
US troops have always been present in Mindanao and were only asked to transfer to Marawi after the conflict with ISIS-inspired local terror groups.
"Just to clarify, 'yung mga sundalong nandito, nandito na sila ever since. Nasa Zamboanga na sila, nilipat lang dito ni Gen. Galvez to help in the ISR, intelligence surveillance and reconnaissance," Lorenzana said.
Filipino troops are using the assets of American forces such as aircraft and drones, according to the Defense secretary.
"They are not new people. Actually, that's why there was no need for us to ask for their help because they've been here all along," Lorenzana said.
He added that the US troops have been present in Mindanao since 2002 as they were helping the Philippine government fight against the Abu Sayyaf Group.
Lorenzana stressed that the Philippines is not breaking away from its alliance with the US but only trying to "develop some friends."