Families of casino attack victims eye class suit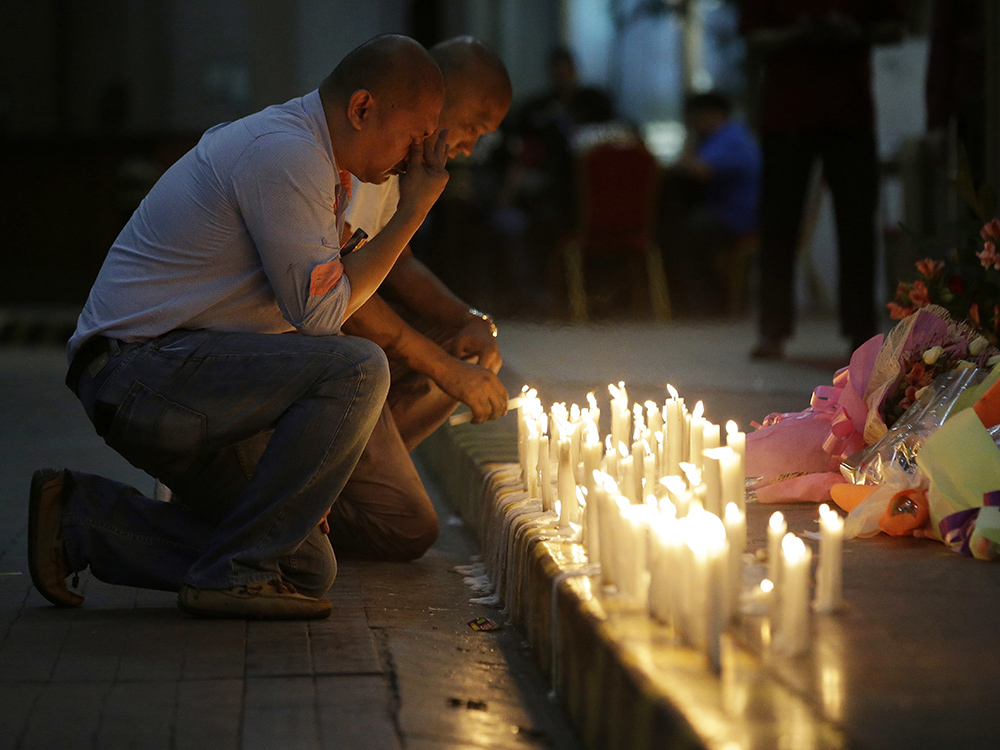 MANILA, Philippines - The families of the victims of the Resorts World Manila (RWM) tragedy are planning to file a class suit against the management of the casino hotel for possible negligence resulting in the death of their relatives.
Actress Azenith Briones told ABS-CBN at the wake of her husband Eleuterio Reyes II in San Pablo City, Laguna that the victims' relatives were consulting each other for possible legal action after they have buried their dead.
Briones' husband was among 37 hotel guests and employees who perished in the incident. Jessie Javier Carlos, the gunman who went on a shooting rampage at the RWM, committed suicide after burning the casino at the hotel's second floor last Friday.
Briones, however, did not give details on the possible legal action, saying that the relatives would still discuss the matter after the burial of her husband's remains.
Among the issues raised by the relatives are the alleged theft of the personal belongings of the victims and the delay in the release of the corpses that resulted in bloated bodies being turned over to the families.
The attack was perpetrated by Carlos, a casino gambling addict and dismissed employee of the Department of Finance. He stormed the establishment, fired his gun and set fire to the casino before killing himself.
The fire resulted in thick smoke that suffocated the victims in different parts of the hotel.
As early as Friday morning relatives began trooping to the Veronica Memorial Chapel and Rizal Funeral Homes along Libertad Street in Pasay City, where most of the casualties were brought.
At least 18 bodies were brought to Veronica Memorial Chapel and 16 cadavers sent to Rizal Funeral Homes.
Relatives of the victims complained that the funeral homes allegedly mishandled the remains and delayed the release of the bodies to the concerned relatives.
Jojie Uy, whose daughter-in-law Rojie died in the attack, said Veronica Memorial Chapel has no freezer and other facilities to preserve the remains.
Uy complained that the Veronica Memorial Chapel mishandled the body of Rojie that was burned beyond recognition.
She said the funeral home refused to release the body of her daughter-in-law even though the management of RWM agreed to give the body to the family.
Relatives of other victims expressed the same sentiments, but they refused to give their names for fear that the funeral home would delay the release of the bodies of their kin.
Mandy Restriviral, general manager of Veronica Memorial, denied that their employees mishandled the remains or the establishment lacks the facilities to preserve the corpses.
He said the Philippine National Police would not recommend the services of Veronica Memorial Chapel if it does not have the proper facilities.
Restriviral said the funeral home could not just release the bodies since they still have to undergo the "legal process" such as examination by a doctor to determine the cause of death.
Veronica Memorial Chapel on Friday released three cadavers, including the wife of Pampanga Rep. Aurelio Gonzales Jr. – With Robertzon Ramirez, Emmanuel Tupas