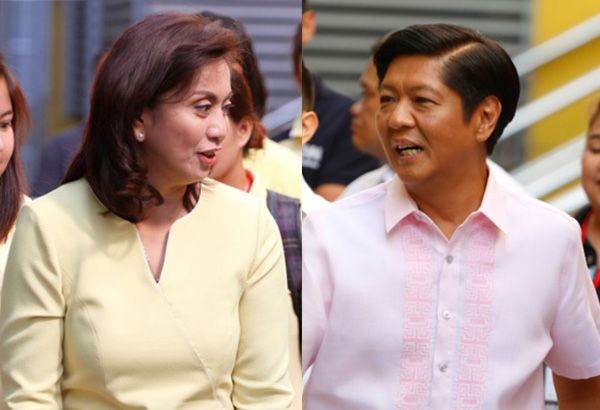 Defeated vice presidential candidate Ferdinand "Bongbong" Marcos Jr. had filed an election protest challenging the victory of Vice President Leni Robredo in the May 2016 polls. File photo
Marcos protest a factor in Robredo's net worth drop
MANILA, Philippines — The camp of Vice President Leni Robredo last week attributed the decrease in her net worth to the election protest filed by former Sen. Ferdinand "Bongbong" Marcos Jr.
Robredo's latest Statement of Assets, Liabilities and New Worth showed that her net worth shrunk by more than P2 million after six months in office.
READ: Robredo P2 million poorer in 6 months
"Vice President Leni Robredo's net worth decreased due mostly to expenses in relation to the Election Protest filed by Bongbong Marcos, such as filing fee, as well as family and personal expenses," Barry Gutierrez, legal adviser of Robredo, said in a statement.
The vice president's net worth in December last year was at P8,878,11.43 while her net worth in June 2016 was P11,053,138.
Robredo recently paid an initial deposit of P8 million to the Presidential Electoral Tribunal for her counter protest against Marcos.
The tribunal ordered Robredo to deposit P15 million for the 31,278 precincts she was questioning in her counter protest.
On the other hand, Marcos was ordered to raise P66 million for the 132,446 precincts included in his protest against Robredo.
RELATED: Marcos files motion to dismiss Robredo counter-protest