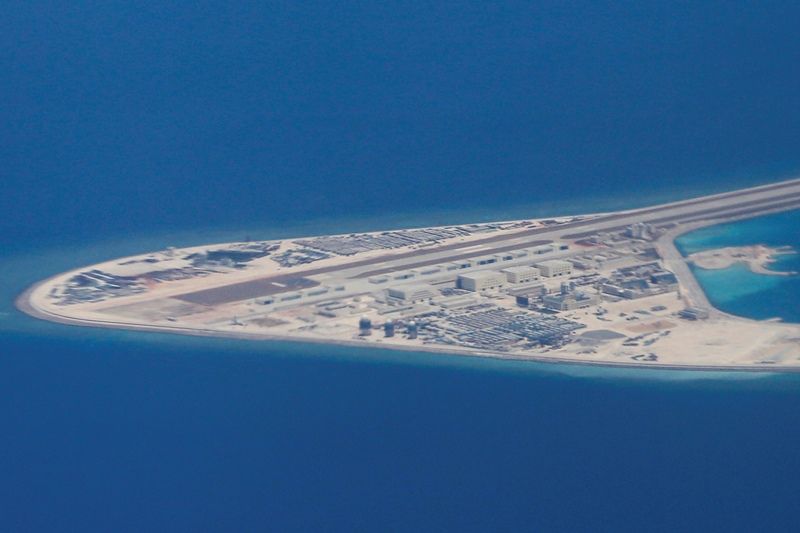 Ambassador Jose Santiago "Chito" Sta. Romana said the South China Sea dispute might derail trade and economic ties once it is forced amidst the reinvigorated ties between Manila and Beijing. File
'China forum participation won't affect Philipine sea claim'
(The Philippine Star) - May 13, 2017 - 4:00pm
BEIJING – The Philippines' claim over the disputed areas in the South China Sea will not be abandoned despite President Duterte's participation in China's Belt and Road Summit.
Ambassador Jose Santiago "Chito" Sta. Romana said the South China Sea dispute might derail trade and economic ties once it is forced amidst the reinvigorated ties between Manila and Beijing.
"It could, if it is not handled properly, as we experienced in the past couple of years. Here you have to understand the broad strategic approach of the Duterte administration," he said when asked if the South China Sea dispute would be brought up during Duterte's attendance at the Belt and Road forum.
The improved bilateral relations between the Philippines and China had resulted in the granting of about $24 billion in investment deals under the Duterte administration.
This is apart from any other benefit that the government may also gain from participating in the Belt and Road Forum, which will be attended by 28 heads of state today and tomorrow.
In a press briefing, Sta. Romana explained the reasons for the need to put the South China Sea issue on a "separate track," saying it would help the two countries deal with areas of cooperation and common interests.
"You see the problem is, if you put the disputes in the front and center of bilateral relations, and you use that, then you have to resolve this first before you can have trade, before you can have cultural links and so on, the result is the relations will be frozen because the disputes cannot be solved overnight," he said.
"The basic approach of the Duterte administration has been to put it on separate tracks – take the dispute from the front and center, put it on the separate track and there you discuss, you deal with it one by one, the issue of South China (Sea), the issue of ownership, the issue of sovereignty, the issue of the tribunal award, the issue of nine-dash line," he said.
Sta. Romana, who was a Beijing-based journalist before he became ambassador, said the shift to work on areas of cooperation does not abandon the Philippine claim. The arbitration tribunal ruling is now part of international law.
"There is a whole field, whole sphere of relationship that you could fast track and yet without giving up your sovereignty claim," he said.
Sta. Romana said the Philippines would not sign any treaty with Beijing, if it later on accedes to the joint communiqué being drafted by China on the One Belt, One Road initiative.
With 28 heads of state attending China's Belt and Road forum, Sta. Romana said the Philippines would ensure that national interest is protected, even if it pursues agreement with other countries.