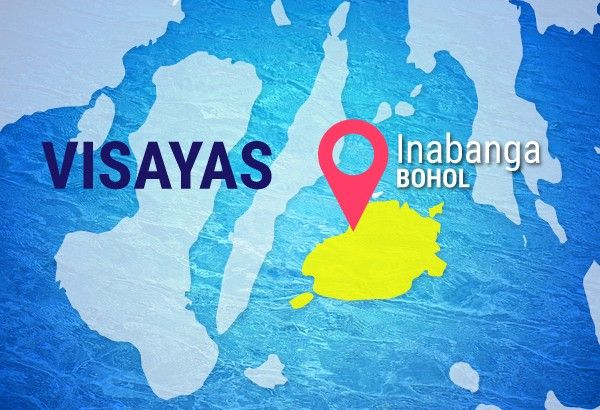 The Armed Forces of the Philippines said that Bohol is "now the safest place on earth."
File photo
AFP: Bohol 'safest place on earth' after foiled terror threat
MANILA, Philippines — After a clash with the Abu Sayyaf in a village there, the Armed Forces of the Philippines said that Bohol is "now the safest place on earth."
"As of now because of this incident I could say that Bohol is the safest place on earth…Whatever na plans nila dito, it was disrupted and degraded," AFP Central Command Commander Maj. Gen. Oscar Lactao said in a televised press briefing.
On Tuesday, militant group Abu Sayyaf and Philippine security forces clashed in Inabanga town, Bohol , where six militants and four government troops died. The number of militants killed include its leader, Muammar Askali, also known as Abu Rami.
Due to this, the AFP considered its operation against the bandits a "very successful" one and praised the cooperation and leadership of the Philippine National Police, local government unit of Bohol and its communities.
Lactao assured the public that there is no imminent attack since that was already thwarted but he said the security sector will remain vigilant for threats. The AFP said it is still going after remnants of the group that arrived in Bohol on pump boats Tuesday morning.
The general encouraged the public to live normally and warned that terrorism does not happen only in the Philippines and so the citizens must learn to live with it.
For Lactao, the antidote to terrorism is not showing panic and living normally to avoid giving terrorists the benefit of victory without firing a single shot.
"It's (terrorism) there but our country and government is resilient," Lactao said.
"Talo na nga sila dito, sila namatayan dito, 'di nila nagawa dapat nilang gawin, back to normal tayo," he said.
'Safe to travel to Bohol'
For his part, Bohol Gov. Edgar Chatto assured the public and potential tourists that everything is back to normal in Inabanga town. He said the rest of the province was not affected by the clash.
"We want international community to be aware that situation was contained Inabanga and did not affect the rest of Bohol or rest of the country," Chatto said in a separate televised interview.
Chatto also urged those who are planning to cancel their bookings not to worry. "Wag nila i-cancel mamimiss nila ang Bohol," he concluded.
The governor said that Bohol only had heightened security because of the Lenten season and the ASEAN 2017, where there is expected influx of tourists and guests in the province but their vigilance paid off.