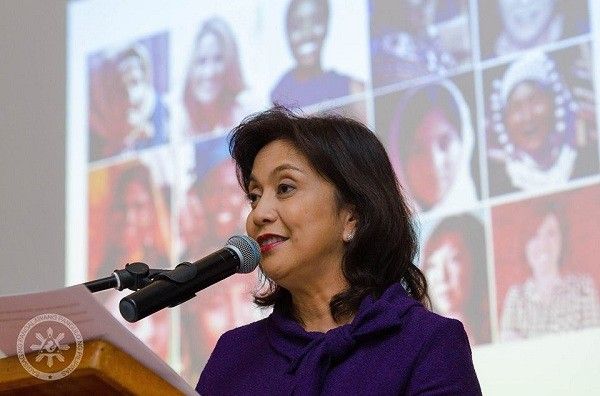 In her message for this year's Holy Week celebration, Vice President Leni Robredo said that this year's commemoration was important considering the uncertainty and the calamity the country was facing.
OVP/Released
Leni: Lent important amid calamity and uncertainty
MANILA, Philippines — Vice President Leni Robredo said on Wednesday that this year's observance of Holy Week is particularly important considering the calamity and uncertainty the country is facing.
"This season has always been a time for reflection and renewal, more so today as our country is in the midst of calamity and uncertainty," Robredo said in a statement.
Robredo also called on Filipinos to rededicate themselves to loving and respecting one another as they do so to God and to the renewal of their faith.
"As we rededicate ourselves to God and the renewal of our faith, let us also rededicate ourselves to love and respect one another. Let us pray for and help those who suffer," Robredo said.
The vice president also invited Filipinos to continue seeking the mercy and compassion of Jesus Christ.
"Let us continue to seek the mercy and compassion of the crucified Lord. May His death give us lives that love and serve others," she said.
House Speaker Pantaleon Alvarez meanwhile called on Filipinos to use the season of Lent to renew not only their faith but also their relationship with their fellowmen.
"As the Christian community observe the season of Lent, may we all take the opportunity to embark on a journey of renewal not only in our faith but also in our relationship with our fellowmen," said Alvarez, who was recently embroiled in a web of controversy involving an erstwhile ally and friend and their girlfriends.
He said the Christ should serve as an inspiration to treat everyone especially the disadvantaged a brother and to keep us united despite our differences.
"I hope the spirit of the season will imbue everyone with renewed strength and dedication in pursuit of a better life for all," the speaker said.