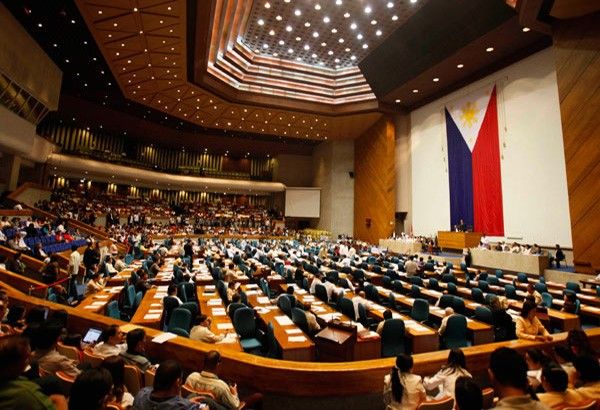 The House of Representatives approved on third and final reading the measure reimposing death penalty for drug-related offenses in the country.
File Photo
House passes death penalty bill on third reading
MANILA, Philippines — The House of Representatives approved on third and final reading on Tuesday the bill restoring death penalty in the country, much to the chagrin of those opposing the measure.
A total of 216 voted in favor, 54 against while one abstained, approving House Bill 4727 on final reading eight months after it was filed.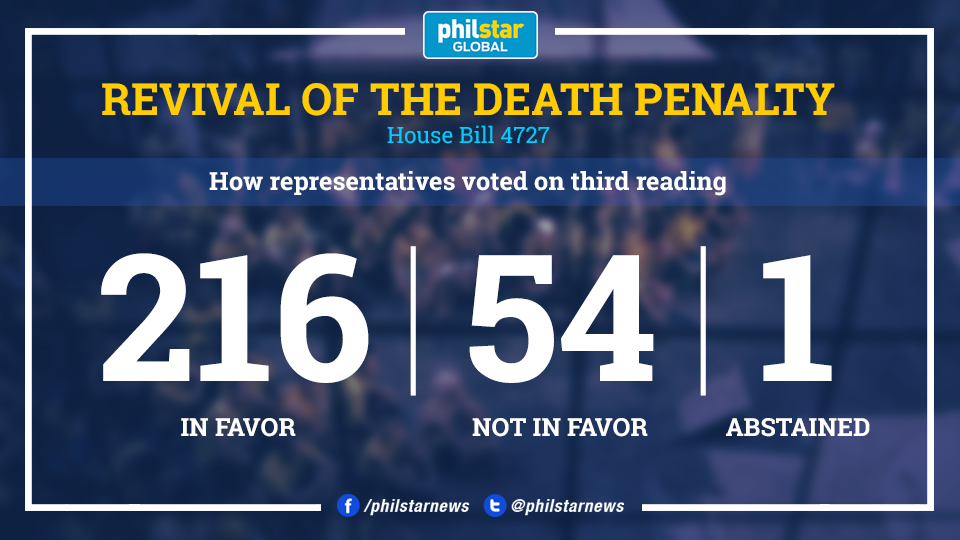 The 54 negative votes were more than what House Speaker Pantaleon Alvarez expected.
Early Tuesday, he said that he expected only around 30 representatives to vote against his priority measure.
From an initial list of 21 crimes that included rape, treason and plunder, the House leadership decided to limit death penalty to drug-related crimes and offenses.
It reasoned that the move was meant to ensure the consensus of House members belonging to the majority.
"We agreed that yung bill will only be limited to drug-related heinous crimes," Oriental Mindoro Rep. Reynaldo Umali, chair of the House Justice committee, said in a televised interview last week.
"It is more of yung getting the consensus of the group. Parang it became easier when we limited it to just one crime."
Speaker Alvarez however did not discount the possibility that the crimes originally stipulated in the bill he proposed months ago could be restored in the bill in the bicameral conference committee.
On the possibility that the bill will be amended during the bicameral conference committee hearings, he said: "Lahat po naman posibleng mangyari yan. Depende na po sa bicam yun. Halimbawa napagkasunduan dun na ibalik yung mga natanggal, depende na po sa bicam yun. Meron namang proseso para dun."
After hurdling challenges at the House of Representatives, the proposed law will now be transmitted to the Senate where it is expected to face tougher opposition from senators against the bill.
The passage of the bill shocked and angered its opponents.
Albay Rep. Edcel Lagman, one of the fiercest opponents of the measure at the lower House, criticized the majority for its rush to pass the measure, an important component of President Rodrigo Duterte's anti-crime and anti-drugs platform.
Other congressmen opposed to the measure were Reps. Lito Atienza of Buhay party-list, Tom Villarin of Akbayan and Raul Daza of Northern Samar.
Amnesty International expressed its dismay with members of the House, saying that many of them refused to hear arguments against the measure.
Early in the process, Alvarez threatened to remove lawmakers holding key posts in the chamber if they vote against the bill.
One of those expected to be removed from her post is Pampanga Rep. Gloria Macapagal Arroyo, currently a deputy speaker. It was under Arroyo's administration in 2006 that the death penalty was scrapped.