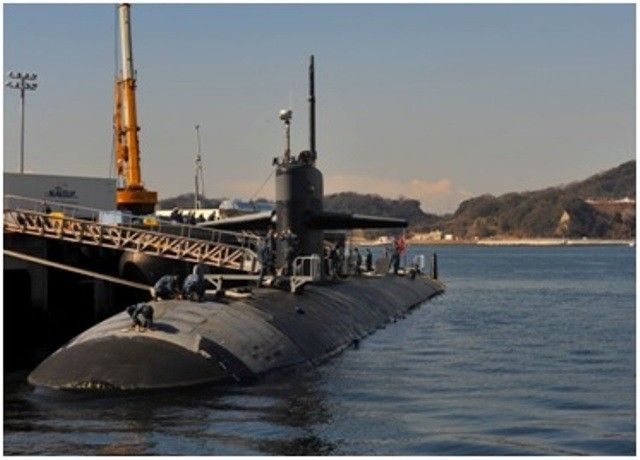 The Los Angeles-class fast-attack submarine USS Louisville (SSN 724) shown here at Fleet Activities Yokosuka during a regular scheduled port visit.
US Embassy/Released
US submarine arrives in Subic for port call
(philstar.com) - February 15, 2017 - 9:37am
MANILA, Philippines — A submarine deployed to the US 7th Fleet area of operations in the Indo-Asia-Pacific region docked in Subic Bay, Zambales on Tuesday for a brief port call.
The crew of Los Angeles-class submarine USS Louisville will participate in a series of community service projects as part of the community and military connections between the Philippines and the United States, according to a statement released by the US Embassy in Manila.
The Louisville crew will also conduct minor maintenance with the assistance of Filipino companies in it stop to the country.
"The American and Philippine militaries have worked closely together on areas of mutual interest such as humanitarian assistance and disaster relief, counter terrorism, cybersecurity and maritime security," the US Embassy said.
Close Ad X
In 2012, the Louisville arrived for a port call in Subic amid tension between the Philippines and China over the disputed Panatag (Scarborough) Shoal.
The Philippine Navy, however, clarified that the visit of Louisville five years ago had nothing to do with the territorial dispute between the Philippines and China.
The fast attack Los Angeles-class submarine is the fourth US ship to bear the name of the city of Louisville, Kentucky.
It is 360 feet long, weighs 6,900 tons and is armed with sophisticated torpedoes and Tomahawk cruise missiles. — Patricia Lourdes Viray