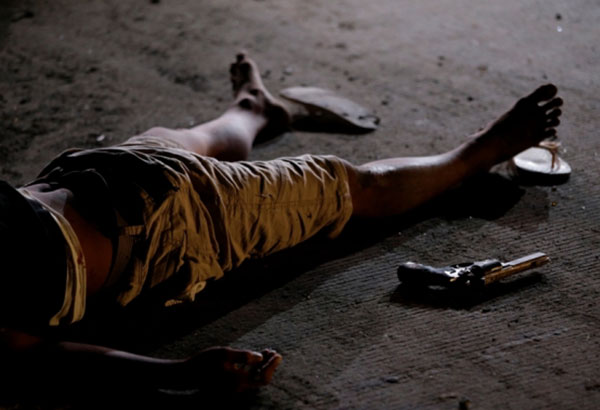 The Freedom in the World 2017 report on political rights and civil liberties released on Tuesday rated the Philippines as "partly free," the same classification the country has received in previous years. The Philippines received three points each for political rights and civil liberties (one point represents the most free and seven the least free) but its aggregate score dropped to 63, from 65 in 2015, because of "human rights violations of varying scale with impunity." File photo
Philippines slips in world freedom rankings
WASHINGTON – The Philippines has dropped in the 2016 world freedom rankings and may be approaching a turning point in its democratic trajectory due to thousands of extrajudicial killings carried out as part of President Duterte's war on drugs, according to a US-based non-governmental organization committed to the expansion of democracy around the world.
In a report, Freedom House said the Philippines is among 10 countries that deserve special scrutiny this year as Duterte may continue his extreme policies with strong parliamentary backing.
Included in this group is the US itself as Donald Trump's unorthodox presidential campaign left open questions about his administration's approach to civil liberties and the US role in the world.
The Freedom in the World 2017 report on political rights and civil liberties released on Tuesday rated the Philippines as "partly free," the same classification the country has received in previous years.
The Philippines received three points each for political rights and civil liberties (one point represents the most free and seven the least free) but its aggregate score dropped to 63, from 65 in 2015, because of "human rights violations of varying scale with impunity."
Also on the downtrend in freedom rankings were China, Ethiopia, Hong Kong, Mozambique, Nicaragua, Poland, South Sudan, Turkey and Zambia.
The Freedom House annual report said a number of repressive rulers in Asia reined in free speech and assembly during 2016 to smother public criticism of their own crimes and abuses.
"In the Philippines, newly elected President Rodrigo Duterte won widespread support for his policy of extrajudicial killings of suspected drug dealers and addicts, which by some counts claimed as many as 6,000 lives.
"Duterte admitted to shooting suspected criminals himself as mayor of Davao and his aggressive public admonitions of his critics contributed to a climate of fear among activists in the country," Freedom House said. – With Janvic Mateo