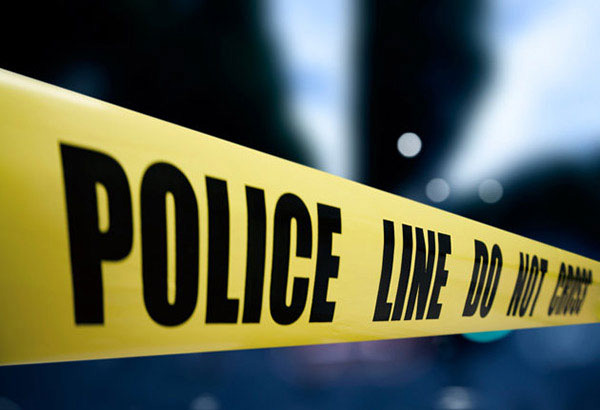 The National Bureau of Investigation filed a complaint against 13 individuals, including the organizers of the concert dubbed "Close-Up Forever Summer" as well as executive officials of multinational company Unilever of the Philippines for being criminally liable to the tragic event. File photo
Organizers of Pasay concert party charged over 'drug overdose' deaths
MANILA, Philippines — The National Bureau of Investigation (NBI) on Thursday filed before the Department of Justice charges against the organizers of the May 2016 Pasay concert which killed five individuals due to alleged drug overdose.
The NBI filed a complaint against 13 individuals including the organizers of the concert dubbed "Close-Up Forever Summer" as well as executive officials of multinational company Unilever of the Philippines for being criminally liable to the tragic event.
The bureau recommended the prosecution of the 13 individuals since based on the preliminary investigation of the Death Investigation Division Investigative Services, they violated article 354 Criminal Negligence Revised Penal Code in relation to article Sections 31 and 45 of the corporation code of the Philippines.
The respondents to the complaint are:
Rohit Jawa – Indian national, Chairman and CEO of the Unilever Philippines

Jesus Canlapan – Manager for Workplace Services

Alberto Curnelius Trinidad Tiu – Marketing Director for Close-Up

Joy Dalanon Ocampo – Country Manager for Safety Health and Environment Philippines

Melissa Alcayaga – Procurement Manager

Bea Lagdameo – Close-Up Assistant Brand Manager

Michelle Suzanne Claire Quntana Buan – President and Chief Executive Officer

Anna Kristina Doctolero Eguaras – Project Manager

Baby Majalia Ahamadul – Senior Accounts Manager of Activations Advertising Inc.

Reginald Soriano Mejia

Eduardo Muego

John Paul Demotano – President HypeHouse Production Corporation

Alexis Engelberto Aragon Jimenez – Owner Delirium Manpower Services
According to the NBI, their probe found that these individuals were involved in the deliberations for the final security plan of the 2016 Close-Up event last May 22.
At least five individuals were dead from alleged drug overdose after they attended the concert held at the Mall of Asia concert grounds last May 22. These include Bianca Fontejon Cabochan, 18; Kenichi Miyagawa Labugen, 18; Ariel Leal Dolormente; businessman Lance Garcia, 36; and American citizen Eric Miller.
Kin of these fatalities filed the complaints before the NBI. These are Edison Biane Fontejon, Gemma Miyagawa Labugen and Conrado Leal Requilman.
On May 23, initial medico legal results from the NBI conducted by Dr. Wilfredo Tierra revealed that Fontejon and Garcia died of heart attacks. The initial results tend to contradict reports circulating on social media that some of the concert goers had drug-laced drinks or took illegal drugs that led to the death.
However, on June 7, autopsy and toxicology tests conducted by the Philippine National Crime Laboratory found traces of amphetamine-based metabolites in the bodies of Miller and Labugen. The Philippine National Police said that methoxyamphetamine and methylenedioxyamphetamine (MDA), the active ingredients in the party drug ecstasy was found on their bodies.
President Rodrigo Duterte previously expressed dismay over the deaths of these individuals and blamed the police for their negligence.