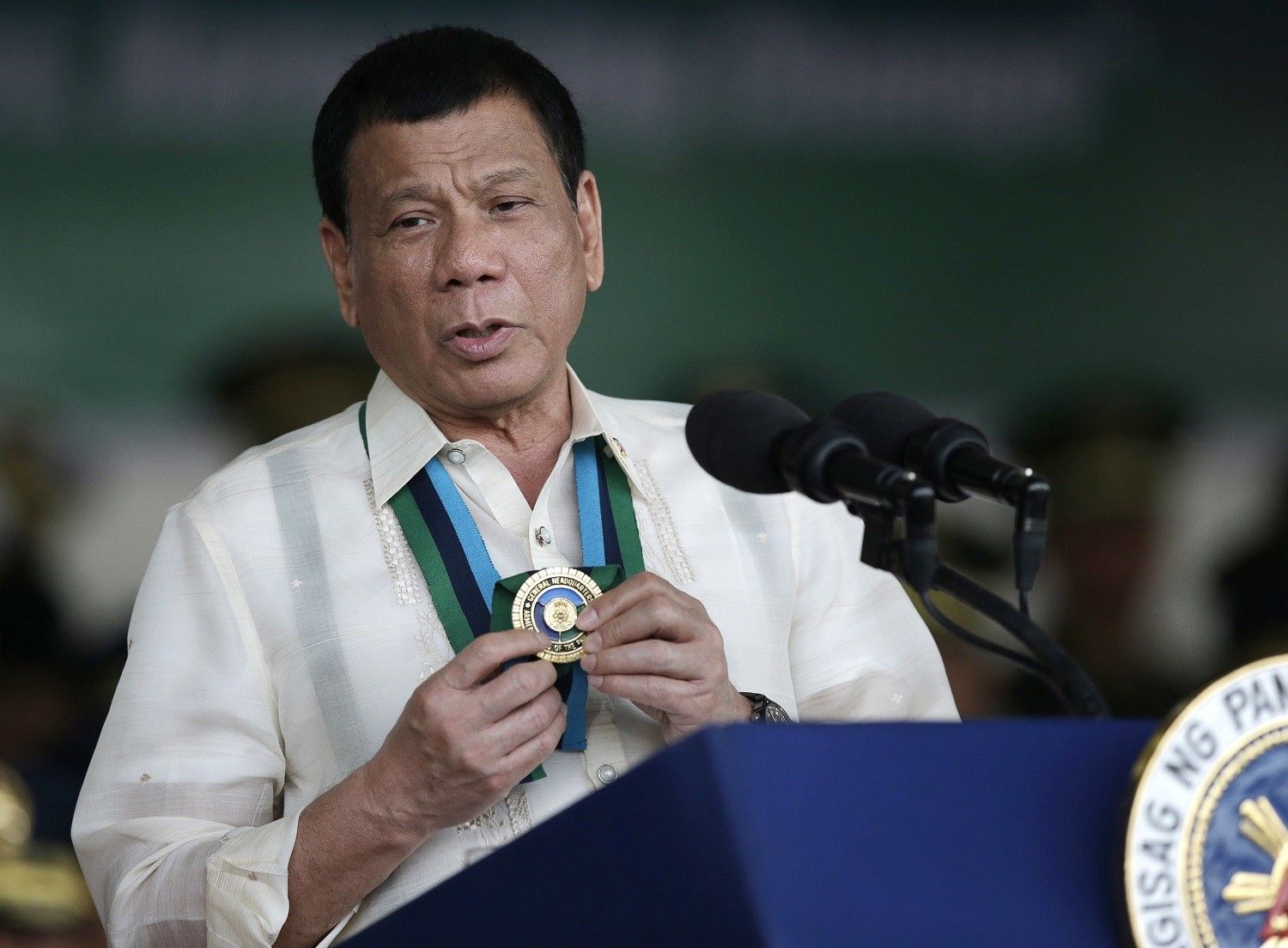 President Rodrigo Duterte said on Friday that the country is still fighting for indepence against poverty, crime, illegal drugs, and corruption.
AP/Aaron Favila, file
Philippines still fighting for independence in post-Rizal era — Duterte
AJ Bolando
(Philstar.com) - December 30, 2016 - 11:38am
MANILA, Philippines — As the Philippines commemorates the martyrdom of Jose Rizal, President Rodrigo Duterte called for national unity.
Duterte said in his message for the remembrance of Rizal that in this "challenging and perilous times" the country is still fighting for freedom.
He said that nation is battling against poverty, crime, illegal drugs and corruption.
"Indeed, they are our present enemies. They are the modern invaders that subjugate our people's hearts, minds and spirits," the statement read.
The president called for the active involvement of all sectors to attain the "genuine change" in our society as the country heads for betterment.
"As the nation undergoes a significant phase of social development and economic growth, a period of national unity that calls for the cooperation, patience, and sacrifice of our people is necessary," Duterte said.
Duterte asked the Filipinos to become heroes of the country by emulating the traits of Rizal — patriotic, faithful and loyal to the motherland.
"We may also awaken and become our own heroes – committed to advocate good governance and uphold the rule of law, steadfast to end criminality and all forms of government corruption; and compassionate to the plight of the poor and less privileged."
Since assuming his post in June, the government launched the war on illegal drugs which earned criticisms from the local and international community.
Around 6,000 deaths were recorded, including the "collateral" innocent victims of the war which the president apologized for in a one-on-one interview Thursday.
RELATED: Duterte sorry for innocent killed in war on drugs
"I would admit there were killings that were really unintended, like the children who were caught in a crossfire. Collateral damage, and I'm sorry," the president told ABS-CBN News in an exclusive interview.
However, Duterte vowed that the war will continue until the end of his term or until the last drug offender is killed or placed behind bars.
"Until the last pusher is out of the street, I'll be very frank with you, until the last drug lord is killed, this campaign will continue until the very last day of my term," he said.