Brexit: UK votes to make European Union exit
(Philstar.com) - June 24, 2016 - 1:12pm
MANILA, Philippines (UPDATED 1:25 p.m.) — The United Kingdom voted Friday to leave the 28-nation European Union, jolting markets but delighting "leave" campaigners.
Tallies by national broadcaster BBC indicate that the "Brexit" vote led with 52 percent. while 48 percent voted to stay in the eurozone, with London and Scotland leading the "remain" votes. The referendum had a turnout of 72 percent.
Friday's vote made the UK the first country to leave the continental bloc forged to prevent hostilities and build economic ties following World War II.
"Leave" campaigners hope for Britain to take greater control of its economy and its borders.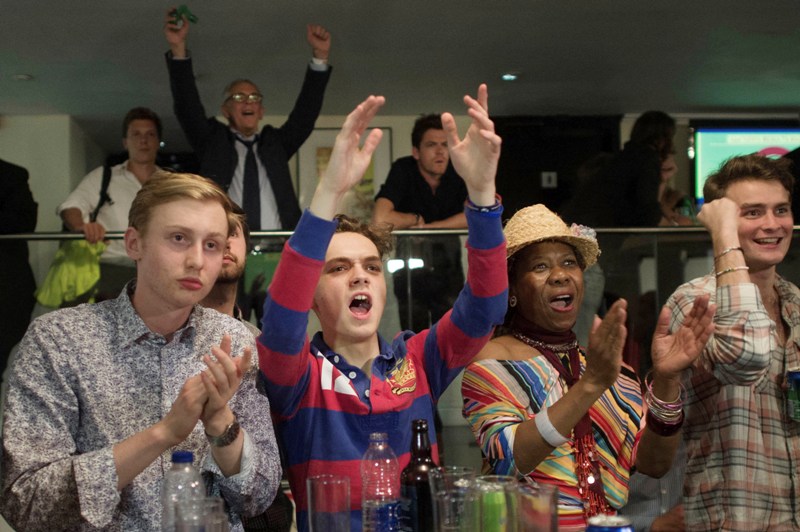 Supporters of leaving the EU celebrate at a party hosted by Leave.EU in central London as they watch results come in from around the country after Thursday's EU referendum, Friday, June 24, 2016. On Thursday, Britain voted in a national referendum on whether to stay inside the EU. Stefan Rousseau/PA via AP
Global financial markets, meanwhile, dived as media reports forecast that British voters had opted to leave the European Union, shocking investors and triggering jitters across the globe.
The uncharted, unexpected path of a European Union without Britain sparked the sell-offs, with more jitters expected as global markets try to digest the shock result.
The "Brexit" win is likely to cost Prime Minister David Cameron his job. The leader of the ruling Conservative Party had staked his reputation on keeping Britain in the EU. The pound, meanwhile, hit its lowest level in three decades.
Former London Mayor Boris Johnson, the most prominent supporter of the "leave" campaign, is now seen as a leading contender to replace Cameron.
Cameron promised the referendum to appease the right wing of his own party and blunt a challenge from the UK Independence Party, which pledged to leave the EU. After winning a majority in Parliament in the last election, Cameron negotiated a package of reforms that he said would protect Britain's sovereignty and prevent EU migrants from moving to the UK to claim public benefits.
Critics charged that the reforms were hollow, leaving Britain at the mercy of bureaucrats in Brussels and doing nothing to stem the tide of European immigrants coming to the UK Those concerns were magnified after more than 1 million people from the Middle East and Africa flooded into the EU last year.
In the domestic scene, the Philippines is likely to be affected by the British exit from the EU if the United States will be affected, the Philippine Chamber of Commerce and Industry (PCCI) said.
"If it affects the United States, then we are affected but I think the prognosis is it won't affect if they leave. I know that it will affect generally our European maket because I don't think it will be good for the EU if they exit," PCCI chairman Sergio Ortiz-Luis said in an interview on ANC's Market Edge of Friday. — Camille Diola with the Associated Press and Patricia Lourdes Viray