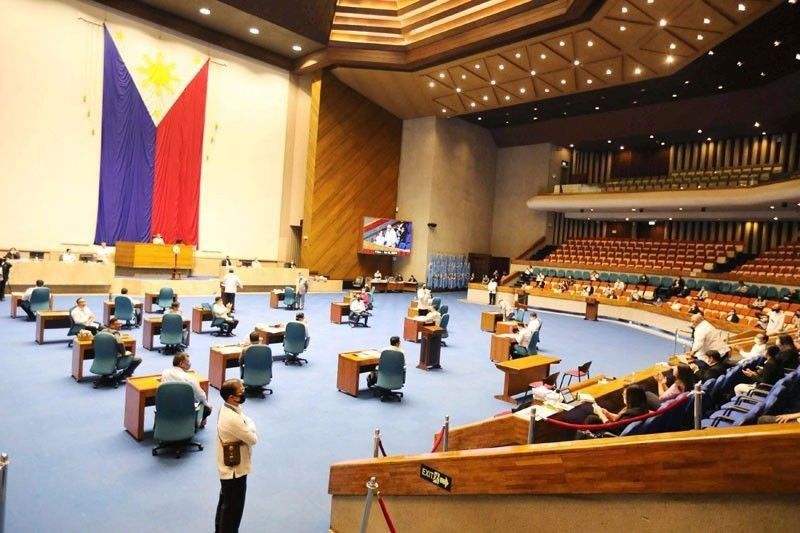 Push for charter change under Duterte administration
LATEST UPDATE: January 14, 2021 - 12:54pm
LOCATION:
+ Follow Story
January 14, 2021
Political leaders in the House of Representatives sign a manifesto of support for Speaker Lord Allan Velasco's push to amend "restrictive" economic provisions in the Constitution. — Xave Gregorio
January 13, 2021
The Department of the Interior and Local Government says around 555,610 signatures and LGU resolutions were submitted to the House Committee on Constitutional Amendments to support the lifting of restrictive economic provisions of the Constitution.

"The DILG conducted roadshows all over the country in 2019 and last year pre-COVID and we can definitely say that there is growing public support to reforms in the 1987 Constitutions especially the lifting of restrictive economic provisions to encourage foreign capital flow and investments into the country," says DILG Undersecretary and Spokesperson Jonathan Malaya.

"If not for COVID, we could have gathered more signatures but because the DILG turned its attention to the pandemic, we migrated our signature campaign on-line and relied on our CSO-partners starting March of 2020," he adds.
Bookmark this page for updates on the Duterte administration's attempt to restart discussions on charter change. Main image by The STAR/Boy Santos