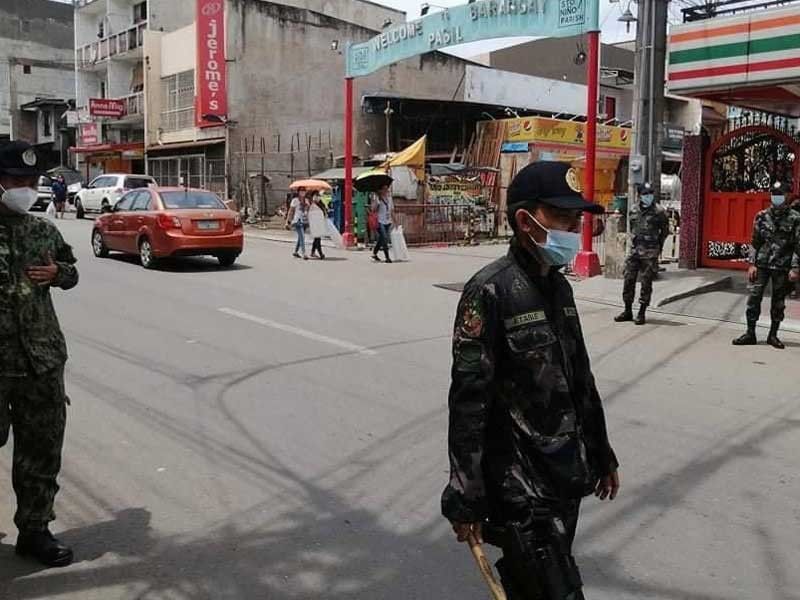 LATEST UPDATE: July 2, 2020 - 12:59pm
LOCATION:
TALISAY CITY
CEBU CITY
+ Follow Story
July 2, 2020
Carlito Galvez Jr., chief implementer of the National Task Force on COVID-19, says there is weak contact tracing in Cebu City.
COVID-19 national policy chief implementer Carlito Galvez Jr. says there is weak contact tracing in Cebu City @PhilippineStar @PhilstarNews

— Alexis B. Romero (@alexisbromero) July 2, 2020
It is difficult to observe safe distancing in some areas in Cebu City that are densely populated, he adds.
July 1, 2020
Cebu City will remain under an enhanced community quarantine, Health Secretary Franciso Duque III announces.
June 28, 2020
Filipino Nurses United calls for the mass hiring of nurses — with adequate salaries, benefits, and protection — as health workers in Cebu grapple with a high number of COVID-19 cases there.
"Time is of the essence! Immediate mass hiring of nurses with minimum entry salary of P32,000, just benefits including hazard pay, adequate personal protective equipment, and safe nurse to patient workload are critical solutions to augment the severe understaffing of nurses who will help save lives against COVID-19," it says in a statement.
It says it had been making that call since March "but sadly, the Department of Health (DOH) responded with a call for volunteer health warriors with an allowance of P500 a day."
June 25, 2020
The sudden lockdown of Cebu City, with quarantine passes cancelled the night before implementation, was a move that was insensitive to the plight of city residents, Movement Against Tyranny - Cebu says in a statement.
The group says "the people could have been warned earlier and relief goods and funds could have been provided earlier to support the struggling poor families. Instead, the government, through its military and police, has prepared to arrest 'violators'."
The group also rejects the government's putting the blame for the rise in cases on Cebuanos being stubborn, saying "what truly causes the greater problem is the slow and lacking response from the government."
Cebu City is on enhanced community quarantine until June 30 at the earliest as the government focuses on a rise in COVID-19 cases there and in Talisay City, which is under modified enhanced community quarantine.
Quarantine passes in Cebu City have been revoked to keep people in their homes.
Photo: Situation in Barangay Pasil, Cebu City on June 24, 2020 as police check the movement of residents after ECQ passes were cancelled the night before. The Freeman/Aldo Banaynal