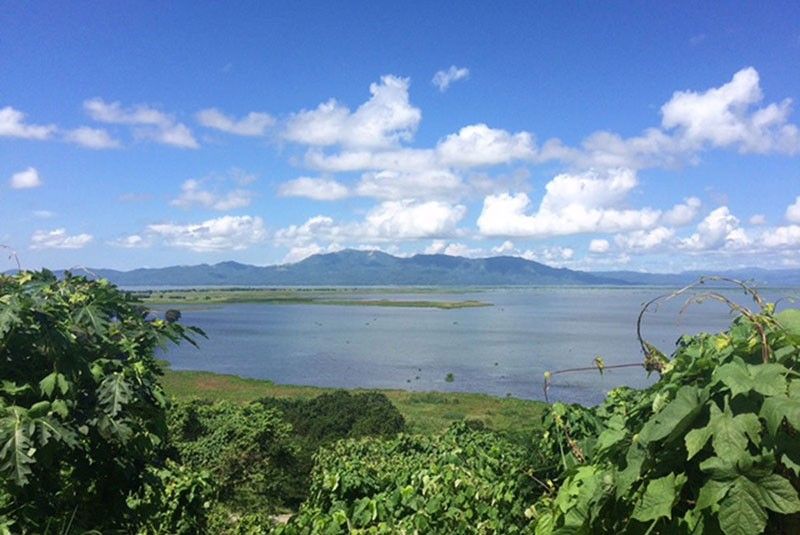 LATEST UPDATE: April 11, 2021 - 11:09am
LOCATION:
RIZAL
CAVITE
BATANGAS
LAGUNA
QUEZON
+ Follow Story
April 11, 2021
A motorcycle rider and his passenger died after accidentally falling into a canal in Barangay Tabangao Ambulong in Batangas City on Friday evening.
Police Lt. Col. Gerry Laylo, Batangas City police chief, identified the fatalities as Marlon Ubaldo, 30; and Paul Matthew Castillo, 33.
Initial investigation said at about 8 p.m., the two were traversing the national highway aboard a Honda TMX motorcycle when Ubaldo suddenly lost control of the vehicle, which fell into an open canal. — The Filipino Connection/Marlon Luistro
April 4, 2021
The implementation of the critical zone lockdown in Mabini town in Batangas has been extended for another week from April 5 to 11.
That is to curb the spread of COVID19 cases which the local government said has almost paralyzed the health care system of the said town in the previous weeks.
In an executive order No. 2021.08 issued by Mayor Noel Luistro yesterday, he said based on the report of the municipal health office, as of April 3, there were 62 confirmed cases in Mabini.
The local government also raised alarms over the surge of cases in the neighboring Metro Manila, and the provinces of Bulacan, Cavite, Laguna and Rizal "that may overspill into the municipality."
Mabini first implemented the lockdown from April 1 to 4. It will be extended from 12:01 am of April 5 to 12 midnight of April 11. — The Filipino Connection/Marlon Luistro
April 1, 2021
Fifty-four employees of the Batangas provincial government have tested positive for the novel coronavirus disease since last week, the provincial health office says.
The virus hit the provincial treasurer's office the most, whose employees were assigned to distribute financial assistance such as educational, medical, burial and other assistance.
Also hardly hit by the virus were employees of the provincial assistance for community development, provincial accounting office, provincial veterinary office and Lobo District Hospital.
Health authorities are already conducting contact tracing and investigation for the said patients and their close contacts. — The Filipino Connection/Marlon Luistro
March 3, 2021
Baguio City police officers on Tuesday evening arrested a dismissed police colonel who went into hiding some 15 years ago after he reportedly raped his own daughter, who was then a minor.
Ronaldo Salcedo Olarte, accused of incestuous rape in 2006, was cornered Tuesday night along Balintawak Road in Lipa City, Batangas by Baguio police officers, intelligence agents and operatives of the Integrity Monitoring Enforcement Group (IMEG) of the Philippine National Police.
Olarte, included in the list of the Department of the Interior and Local Government's (DILG) most wanted personalities and who has a P135,000 reward for his capture, was dropped from the roll of the PNP in February 2006, a month after he reportedly raped his young daughter. —The STAR/Artemio Dumlao
January 11, 2021
Two men who were recipients of high-grade marijuana were arrested in an anti-illegal drug operation in Lipa City over the weekend, police say.
Joint elements of the Ninoy Aquino International Airport-Philippine Drug Enforcement Agency Regional Office NCR, PDEA 4A, PDEA Batangas and operatives of the City Drug Enforcement Unit arrested the suspect, identified as 29-year-old John Yengle Hernandez, a resident Banay-banay 1st, San Jose, Batangas and 29- year-old Van Joshua Magpantay of Barangay 3 in Mataas na Kahoy, Batangas.
Police Lt. Mary Ann de Villa Espina, speaking for the Batangas Police Provincial Office OIC PIO, says the two were arrested with around 500 grams of marijuana kush worth P600,000 at Vape Habit, Purok 5, Barangay Sico in Lipa City on Saturday night.
Police reports said that the confiscated item arrived via a parcel service from the US and was misdeclared as musical instruments. — The STAR/Arnell Ozaeta
June 28, 2020
A 10-month-old baby girl in a Batangas town has tested positive for the novel coronavirus, the Mataas na Kahoy rural health unit (RHU) says
This brings the total number of COVID-19 infections in Mataas na Kahoy to seven, with two recoveries and one fatality.
In a Facebook bulletin issued Sunday morning, RHU says the baby, who lives in Barangay Poblacion 4, had direct contact with a 45-year-old female barangay health worker who tested positive for COVID-19 three days ago. — The Filipino Connection
June 22, 2020
Antipolo City is now the capital of Rizal province under Republic Act No. 11475, which President Rodrigo Duterte has signed into law.
The province's official capital had been Pasig City despite it no longer being within the province's boundaries.
June 21, 2020
A 47-year-old father and his 24-year-old daughter who returned from Dubai, United Arab Emirates have tested positive for COVID-19, the Bauan municipal health office says.
This brings the total number of COVID infections in Bauan to 12 with eight recoveries, respectively.
In a Facebook bulletin issued Saturday, MHO said both arrived on June 6, along with two other family members. Each of them underwent a throat swab by the Philippine Red Cross. They stayed at a hotel for four days.
They all were given quarantine clearance after the said patients tested negative. They went home to Bauan aboard an OWWA-designated bus. — The Filipino Connection
June 21, 2020
More than three months after the government enforced a Luzon-wide community quarantine, Agoncillo in Batangas recorded its first confirmed case of the novel coronavirus.
In a report issued Saturday, the Agoncillo rural health unit (RHU) said a 25-year-old man from Barangay Subic Ilaya tested COVID positive on June 19.
The patient, who showed mild symptoms, has a travel history in Parañaque. He arrived in Agoncillo on June 11.
RHU personnel are already conducting contact tracing for persons who possibly got exposed to the patient. — The Filipino Connection
May 24, 2020
Three health workers in Lipa City have been infected with the novel coronavirus, Mayor Eric Africa announces Sunday.
This increases the city's total COVID infections to 49 with eight deaths and 26 recoveries as of this writing.
In a Facebook bulletin issued 10 am, Africa identified the new patients as a 34-year-old male nurse from Barangay San Carlos; 37-year-old nursing aide from Barangay Pinagkawitan and a 49-year-old female midwife in Barangay Marawoy. — The Filipino Connection
Follow this thread for updates from the Calabarzon—Cavite, Laguna, Batangas, Rizal, and Quezon—region.
According to 2015 data from the Philippine Statistics Authority, Calabarzon is the most populated region in the Philippines with 14.4 million residents. It is also the most densely populated region after Metro Manila.
Photo: The view of Laguna Lake from Cavinti. The STAR/Bum Tenorio Jr., file