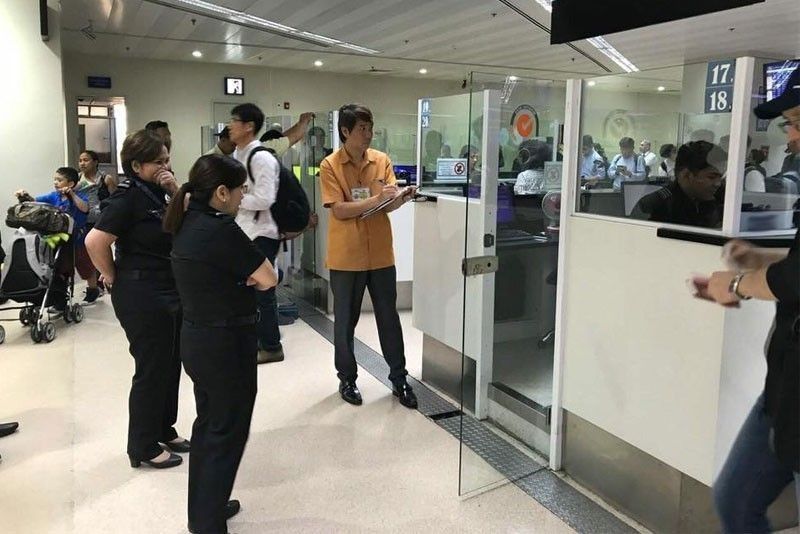 'Pastillas' bribery scheme
LATEST UPDATE: September 21, 2020 - 3:48pm
LOCATION:
+ Follow Story
September 21, 2020
The Senate Committee on Women, Children, Family Relations and Gender Equality will resume its investigation into alleged bribery at the Bureau of Immigration on Tuesday, September 22.
"While significant inroads have been made and some erring employees of the Bureau of Immigration have been held to account before the law, the big fish have not been caught," the Office of Sen. Risa Hontiveros, who chairs the committee, says in an announcement of the resumption of hearings.
March 4, 2020
The 'pastillas' bribery scheme at the Bureau of Immigration includes allowing fugitives into the country for a fee, Sen. Risa Hontiveros says Wednesday.
"Napag-alaman natin na parte din ng 'pastillas' scam ang VIP treatment of blacklisted fugitives. These criminals pay more than the P10,000 'service fee' and are allowed entry into the Philippines," she says in a press release.
"Klarong klaro na napakarami nang kriminal na nakapasok sa bansa ngayon, no thanks to our corrupt BI officials. They welcomed these criminals with open arms and set up and enabled this 'pastillas' system to persist," she also says as she calls on authorities to track down those who slipped past the bureau and deport them.
February 27, 2020
Immigration Commissioner Jaime Morente implements a "total revamp" in NAIA Terminals 1, 2 and 3 as part of the Bureau's "continuing reform and transformation efforts."
"The revamp covers all personnel assigned to NAIA terminals from Port Operations Division (POD) Deputies, Terminal Heads down to counter personnel, except Chief, POD which will be decided by [Department of Justice]," he adds in a statement.
"This practice of rotating and changing assignments on a regular and programmed basis is both a means to enable better performance and encourage skill upgrades, as well as a necessary precaution against possible avenues for graft and corruption," he also says.
President Rodrigo Duterte last week ordered the relief of BI personnel believed to be involved in the "pastillas" scheme.
February 23, 2020
The Immigration Officers Association of the Philippines says it welcomes investigations—at the Senate, by the National Bureau of Investigation, and by the Bureau of Immigration—into the "pastillas" bribery scheme, where Chinese nationals were allegedly given special treatment in exchange for P10,000 each.
It says the investigations will find the truth on the issue "and save from harassment and destruction" of the reputations of Immigration officers,"the great majority" of which, it said, are not involved in the bribery scheme.
The group also called on government "to eliminate all adverse conditions in the BI which are conducive to corrupt practices" and to enact legislation that would, among other steps, increase salaries and reinstitute overtime pay for Immigration personnel.
Congress has yet to pass the Immigration Modernization bill, which was pending when the loss of overtime pay for Immigration officers resulted in shorter work hours and longer lines at ports of entry.
Whistleblower Allison Chiong, an Immigration officer, told senators last week that the "pastillas" scheme started when overtime pay was cut.
February 22, 2020
Bureau of Immigration chief Jaime Morente says they will cooperate with the lifestyle check to be conducted by authorities to help determine who are involved in the money making scheme.
"As the Commissioner, I am very disappointed with the unauthorized activities of some personnel who continue to commit irregularities despite our determined efforts to get rid of the culture of corruption in the Bureau since 2016," says Morente.
"On the other hand, I am certain that after this exposé, the intense public scrutiny and accompanying trial by publicity that the Bureau has been subjected to will only ensure that we come out stronger as we weather yet another storm," he adds.
Bookmark this page for updates on the alleged money-making scheme called "pastillas" racket, which facilitates the entry of Chinese tourists who later work in Philippine offshore gaming operators in exchange for grease money.