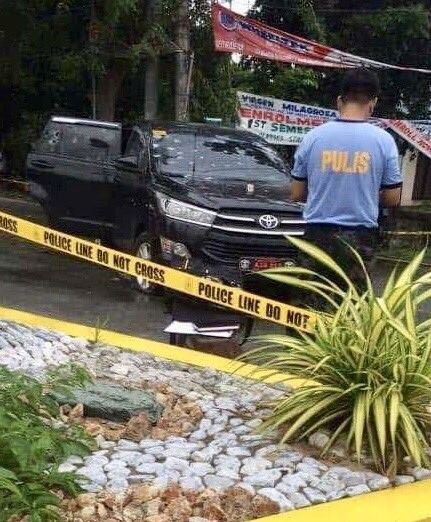 Ambush on former Rep. Amado Espino Jr.
LATEST UPDATE: September 13, 2019 - 11:57am
+ Follow Story
September 13, 2019
The driver of Amado Espino Jr., a former governor and congressman of Pangasinan, has died from injuries sustained in an ambush on Wednesday, The STAR reports.
The driver, who was also wounded in the attack, managed to bring Espino to the hospital.
Espino is said to be in stable condition.
September 11, 2019
Former Pangasinan Gov. Amado Espino Jr. is now in stable condition following an ambush on Wednesday afternoon.
Former Rep. Amado Espino Jr. (Pangasinan), who is also a former provincial governor, has been ambushed and is "fighting for his life in a hospital in Pangasinan," Sen. Richard Gordon says in a tweet.
"All five of his bodyguards heroically shielded Espino with their bodies and they all perished," Gordon also says.
The victims were all riding a Toyota Inova van with no back-up. This is completely unacceptable in this day and age, yet it happens with impunity. The police should be able to track down the perpetrators if they act fast. pic.twitter.com/o27ChdZYlB

— Richard J. Gordon (@DickGordonDG) September 11, 2019
Follow this thread for updates.