Tokyo Olympics
November 15, 2021 | 11:05am
+ Follow Story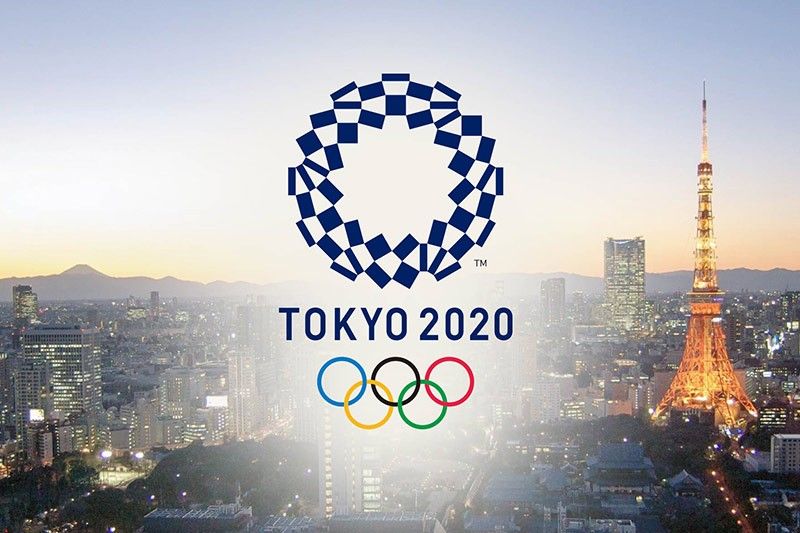 November 15, 2021
Sprint legend Usain Bolt says he could have emerged from retirement to win a fourth straight Olympic 100m title in Tokyo this year, insisting the winning time was within his reach.
Bolt, 35, tells AFP that it was frustrating to watch the delayed 2020 Games from his home in Jamaica as his male countrymen flopped and Italy's Lamont Jacobs claimed a shock victory.
"I really missed it. I was like, I wish I was there," he says in an interview at the Dubai offices of his sponsor PepsiCo on Sunday.
"Because for me, I live for those moments. So it was hard to watch." — AFP
August 10, 2021
US broadcaster NBC says its Olympics coverage garnered strong ratings on television and streaming despite declines from viewership in prior years.
The NBCUniversal unit says the average television audience for the Tokyo games was 15.1 million. The figure was below that of the 2018 PyeongChang Olympics and the 2016 Games in Rio de Janeiro.
The media group says the Tokyo event was "the most streamed Olympics ever" with some six billion streaming minutes and 2.9 billion impressions on NBC's Facebook, Twitter and Instagram accounts. — AFP
August 9, 2021
Tokyo awakes to a huge bill and soaring coronavirus cases on Monday after pulling off a mid-pandemic Olympics that at times looked impossible and had a mixed reception to the end.
Olympic officials have been predictably bullish, saying the Games offered hope and uplifting moments, and went off without any major coronavirus outbreaks.
"These Olympic Games have been a powerful demonstration of the unifying power of sport," International Olympic Committee chief Thomas Bach says at his closing press conference. — AFP/Sara Hussein
August 9, 2021
Greece's Olympic Games water polo team on Sunday said it would donate half the prize money they will receive from Olympiakos football team owner Vangelis Marinakis to wildfire victims throughout the country.
"We want to thank Mr Marinakis from the bottom of our hearts for his generous move. We consider it our duty to help by donating half of the amount to the wildfire victims," team captain Giannis Foundoulis announced in a statement released by the Greek Olympic Committee.
Greece lost the Olympic Games water polo final in Tokyo to Serbia.
Marinakis said he would award the team with 200,000 euros, an announcement from Olympiakos said. — AFP
August 7, 2021
Ukraine's Khyziak flattened by Brazil's Sousa in just a minute for the middleweight gold.
August 7, 2021
Boxer Carlo Paalam has been defeated by Great Britain's Galal Yafai in the Men's Flyweight final of the Tokyo 2020 Olympics via split decision, winning the Philippines another silver medal to elevate the country's best-ever finish at the Games!
August 7, 2021
Second round goes to Yafai still, 4-1. One judge gave it to Paalam, 10-9.
August 7, 2021
United States edge France to win men's Olympic basketball gold medal.
August 7, 2021
Yuka Saso's fourth round back nine: four birdies, one EAGLE. What a finishing punch for Yuka. A longshot, but hopefully enough to fight for a podium spot.
August 7, 2021
Yuka Saso -10 overall, 6-under par for the day. Currently at joint-9th place.
Bianca Pagdanganan +1 overall, 3-over par for the day. At solo 43rd place as of posting.
August 7, 2021
Birdie for Yuka Saso in the final hole to finish with -10. She's tied for the 7th place with 4 other golfers yet to finish the round.
The 6 golfers ahead of her also have yet to finish. Fil-Japanese golfer now awaits the rest to wrap up play.
August 7, 2021
Yuka Saso just four strokes behind the four golfers at joint-2nd at her -9 total. One hole to go.
August 7, 2021
EAGLE for Yuka Saso in Hole 17! She's now -5 for the round and -9 overall! She's barged into the Top 10 with one hole to go! A strong finish for Saso regardless of the outcome.
August 7, 2021
Double bogey for Bianca Pagdanganan in her final hole. She finishes the tournament in the red, 1-over par overall and +3 for the round. She's currently 44th in the leaderboard
August 7, 2021
3 straight birdies in the back nine put Yuka Saso to joint-17th with 3 holes to go while Bianca Pagdanganan is +1 for the round through 17.
She's tied for 37th. Likely no medals from both barring any major collapse from the rest of the leaderboard.
August 6, 2021
Five Australian men's hockey players are reprimanded Friday for breaking the Tokyo Olympics' 'bubble' by sneaking out of the Athletes' Village to buy beer, in the team's latest alcohol-fuelled misadventure.
The early-morning escapade came after the players lost their gold-medal match to Belgium on Thursday night in a penalty shootout, Australia's Olympic chef de mission Ian Chesterman said.
"The players' actions were a clear breach of the Covid-19 protocols in place at these Tokyo Olympic Games. I'm deeply disappointed," Chesterman told reporters. — AFP
August 6, 2021
Canadian footballer Quinn will become the first openly transgender athlete to win an Olympic medal on Friday in another trailblazing moment at the Tokyo Games for the marginalised community.
Quinn -- who goes by a single name and uses the pronouns "they" and "their" -- will play in the women's gold-medal match against Sweden, guaranteeing a medal regardless of the result.
The 25-year-old has a long history with the Canadian team, debuting in 2014 and winning bronze at the 2016 Rio Games, but only came out as transgender last year. — AFP
August 6, 2021
Two Belarusian coaches have been stripped of their Tokyo Olympics accreditations over an alleged attempt to force a sprinter to fly home, an incident that drew international condemnation.
The International Olympic Committee says it had removed the accreditations of Artur Shimak and Yury Maisevich and they had left the Olympic Village.
The body says this week that it was investigating the pair over their role in the case of Krystsina Tsimanouskaya, who sought protection at a Tokyo airport to avoid being put on a plane home. — AFP
August 6, 2021
Round 3 of golf for Philippines Bianca Pagdanganan with a hot start through 7 to climb to joint-13th. She's -2 for the round and -4 overall. Yuka Saso, meanwhile, began her third round from Hole 10. She has a bogey and a birdie after five holes
August 5, 2021
Olympic pole vault champion Armand Duplantis says he was confident of raising his world record still further after he came close to setting a new best in the Tokyo final.
Duplantis secured gold with 6.02 metres and then came agonisingly close on his record attempt of 6.19m. But the 21-year-old Swede said he had plenty more to come.
"I definitely think I can jump higher than I've jumped so far," he says at an event organised by official timekeeper Omega.
"Into the 6.20s, this is very possible for me, especially considering the way I felt over over 6.19 a couple of nights ago." — AFP
August 5, 2021
A birdie for Yuka Saso to finish Round 2! She finishes the round -3 thru par and 0 overall, as of press time she is joint 34th.
August 5, 2021
Eumir Marcial loses to Oleksandr Khyzhniak of Ukraine via split decision to settle for a bronze medal.
August 5, 2021
Eumir Marcial again gets the round 3-2. Both boxers have gained cuts in this match, final round will decide it.
August 5, 2021
Eumir Marcial gets the first round 3-2! Second round starts strong.
August 5, 2021
Filipino boxer Carlo Paalam moves on to the gold medal match after he won to Japan's Ryomei Tanaka in the Tokyo 2020 Olympics men's flyweight division on Thursday.
August 5, 2021
Carlo Paalam wins the first round 5-0. Both boxers aggressive to start the second round.
August 5, 2021
Par for Bianca Pagdanganan on Hole 15, improving on her bogey here from Round 1. She is currently joint 20th with three holes remaining for her in the second round.
August 4, 2021
Simone Biles says she will always "cherish this unique Olympic experience" despite her time in Tokyo being derailed by a psychological condition known as 'the twisties'.
Biles withdrew during last week's team competition, suffering from an inability to orientate herself in mid-air.
She subsequently pulled out of the all-around final, and the first three apparatus finals, returning to claim bronze in Tuesday's closing beam.
August 4, 2021
Yuka Saso fires a par at the last hole to end the day with 74, +3 in the 71-par course. She's tied at 53rd as of press time.
Lots of ground to cover for the US Women's Open champ
August 4, 2021
Yuka Saso with a birdie at Hole 14 to move closer to the green at 1-over par. She's currently at joint-35th.
August 4, 2021
Another birdie for Bianca Pagdanganan at Hole 16! She rises to joint-sixth with 2-under par with 2 more holes remaining for the round
August 4, 2021
Bianca Pagdanganan with a birdie in Hole 14 to bump herself up to joint-4th place with 2-under par.
August 4, 2021
Bianca Pagdanganan fires a birdie at Hole 5 to regain solo lead at 2-under par! Great start for her.
August 4, 2021
Yuka Saso bogeys Hole 2 and is now joint-11th at +1 for the round so far. Pagdanganan joint leader at 1-under par through four holes
August 3, 2021
EJ Obiena clears 5.55m in his first attempt. He joins eight others who also cleared it in the first try so far with Duplantis and Braz.
August 3, 2021
Nesthy Petecio settles for a silver against Japan's Irie Sena.
August 3, 2021
Nesthy wins the second round, 4-1. She needs to gain the favor of at least three judges in the third for the gold medal.
August 3, 2021
Sena's Japan gets all the judges' scorecard in Round 1.
August 3, 2021
Nesthy Petecio walks out for her gold medal match against home fighter Sena Irie.
August 3, 2021
Carlo Paalam wins a split decision to win another guaranteed medal for Team Philippines at the Tokyo 2020 Olympics.
August 3, 2021
Filipino boxer Carlo Paalam leads after first round in the Tokyo 2020 Olympics men's flyweight quarterfinals.
August 2, 2021
Gymnast Carlos Yulo places fourth in the men's vault finals at the Tokyo Olympics after getting an average score of 14.716.
Yulo scored 14.566 with a 0.1 penalty. He got 14.886 in his second vault.
Penalty was the difference for Yulo in that first attempt. If he didn't incur the penalty, he would've clinched the bronze with a score of 14.766. — with report from Luisa Morales
August 2, 2021
Olympic officials say Monday they were "looking into" US shot putter Raven Saunders after she made the first podium protest of the Games, risking possible disciplinary action.
The 25-year-old African-American athlete crossed her arms in an "X" gesture during Sunday's medal ceremony at the Olympic Stadium after claiming silver.
US media outlets report that Saunders, who is black and an outspoken supporter of LGBT rights, says her gesture was made in solidarity with "oppressed people". — AFP
August 1, 2021
Rebeca Andrade, the all-around silver medallist, went one better when succeeding the absent Simone Biles as women's vault champion at the Olympics on Sunday.
In silver came Mykayla Skinner, who took Biles's place in the final after the American superstar pulled out with "the twisties", a condition where gymnasts lose the ability to orientate themselves in mid-air.
The bronze went to Yeo Seo-jeong of South Korea. — AFP
August 1, 2021
Gymnastics great Simone Biles has withdrawn from the Olympic floor final, leaving the American with just one more chance of competition at the Tokyo Games, USA Gymnastics said Sunday.
"Simone has withdrawn from the event final for floor and will make a decision on beam later this week. Either way, we're all behind you, Simone," USAG tweeted.
Simone has withdrawn from the event final for floor and will make a decision on beam later this week. Either way, we're all behind you, Simone.

— USA Gymnastics (@USAGym) August 1, 2021
Biles, the four-time Olympic champion widely considered to have pushed the sport to new limits, has said she is struggling with the "twisties", a condition where gymnasts lose the ability to orientate themselves in mid-air. — AFP
August 1, 2021
Eumir Marcial knocks out Armenian Arman Darchinyan in the Men's Middleweight division with 51 ticks left in the opening round.
He is now assured of the bronze medal. — Luisa Morales
August 1, 2021
China's Gong Lijiao lives up to her pre-Olympic form by winning gold in the women's shot put on Sunday.
Gong managed a personal best of 20.58 metres on her sixth and final attempt, having led the competition from her opening effort of 19.95m.
American Raven Saunders took silver with 19.79m, while New Zealand veteran Valerie Adams, in her fifth Olympics, was left delighted as she claimed bronze (19.62) to go with golds in 2008 and 2012, and silver in 2016. — AFP
August 1, 2021
Australian Emma McKeon swept to her third Tokyo gold and sixth medal overall Sunday when she dipped below the magic 24-second mark to win the women's 50m freestyle title.
The 27-year-old hit the wall in a new Olympic-record time of 23.81 ahead of Swedish world record-holder Sarah Sjostrom (24.07) and Denmark's Pernille Blume (24.21). — AFP
August 1, 2021
America's Caeleb Dressel claims his fourth Tokyo gold Sunday when he earned the world's fastest swimmer title with an Olympic record 21.07 seconds in the 50m freestyle final.
The world record-holder was untouchable, hitting the wall ahead of France's Florent Manaudou (21.55) and Brazilian Bruno Fratus (21.57). — AFP
July 31, 2021
Novak Djokovic out of Olympics mixed doubles with shoulder injury.
July 31, 2021
Petecio does just enough against Testa for a split decision win, 4-1! She moves on to the gold medal match!
July 31, 2021
Petecio in it! The Filipina gets the nod of all five judges in the second round, 5-0! Both fighters tied across all cards 19-19 after two rounds.
July 31, 2021
All judges favor Testa in the first round, 10-9.
July 31, 2021
USA Gymnastics says Simone Biles has pulled out of two more Olympic finals at the Tokyo Games with her entire campaign now in serious doubt.
The 24-year-old gymnastics great came to Tokyo seeking five gold medals to equal the Olympic all-time career record of nine, but withdrew during the women's team competition and also skipped her all-around title defence, citing mental health issues.
That left Biles, who won four gold medals at the 2016 Rio Games, with a potential four more medal events in Tokyo, but she pulled out of two of those on Saturday. — AFP
July 31, 2021
Carlo Paalam moves on to the Quarterfinals with a unanimous decision over Flissi. He needs just one more win to be assured of a medal in the Men's Flyweight division. All judges had it 30-27 in favor of the Filipino.
July 31, 2021
Round 2 still in favor of Carlo Paalam, 5-0. He's leading in the scorecards, 20-18.
July 31, 2021
EJ Obiena has booked a spot in the final after clearing 5.75m. There have already been 12 best performers in the qualification and thus no further attempts and competition is needed.
July 31, 2021
After a false start, EJ Obiena resets and clears 5.65m! He and Germany's Oleg Zernikel top the standings of their group so far.
July 31, 2021
Pole vaulter EJ Obiena easily clears 5.5m, goes to get some coaching from the stands.
July 31, 2021
EJ Obiena successfully clears his first attempt at 5.50m! The height needed to be cleared to move on to the Final is 5.80m
July 31, 2021
Pole vaulter EJ Obiena's medal quest begins at 8:40 a.m.
July 30, 2021
Luke Gebbie meets the end of his Tokyo 2020 Olympics journey after coming up short in the Men's Freestyle 50m and 100m, where he set a new national record at 49.64s.
July 29, 2021
Boxer Irish Magno is defeated by Thailand's Jutamas Jitpong via unanimous decision in their Women's Flyweight Round of 16 match at the Tokyo 2020 Olympics.
July 29, 2021
Eumir Marcial gets the win in the opening round as the referee stops the fight due to a cut on Nemouchi's eye. Marcial moves on to the quarterfinals.
July 28, 2021
Japanese teenager Daiki Hashimoto wins the coveted men's Olympic all-around gymnastics title on Wednesday.
The 19-year-old edged out China's Xiao Ruoteng with Russian world champion Nikita Nagornyy taking bronze. — AFP
July 28, 2021
Nesthy Petecio is guaranteed to win a medal!
Upon defeating Colombia's Yeni Arias Castaneda, boxer Nesthy Petecio is into the Tokyo Olympics Women's Featherweight Semifinals and is guaranteed at least a bronze medal.
July 28, 2021
Remedy Rule up next in the semifinals of the Women's 200m Butterfly. Top 8 swimmers proceed to the finals.
July 27, 2021
Gymnastics superstar Simone Biles is replaced in the US team after starting Tuesday's Olympic women's team final.
The four-time gold medallist at the 2016 Rio Games produced a lacklustre opening vault and then briefly left the competition floor, before returning to join her teammates.
But the US team replaces her in the three concluding routines on the uneven bars, beam, and floor. — AFP
Confirmed: After one routine, Simone Biles ???????? will sit out the rest of the Women's Team final in #ArtisticGymnastics at #Tokyo2020. #Olympics

— FIG (@gymnastics) July 27, 2021
July 27, 2021
Japanese star Naomi Osaka crashes out of the Olympics tennis competition after Flora Duffy delivered gold for Bermuda for the first time in the tiny island's history.
Osaka, who lit the Olympic cauldron in last week's opening ceremony, produced an error-strewn performance in losing 6-1, 6-4 to Marketa Vondrousova, ending her cherished dream of winning on home soil.
The 23-year-old -- one of the faces of the Tokyo Games -- had not played since May, when she walked out of the French Open saying media commitments were harming her mental health. — AFP
July 27, 2021
Philippines' Kiyomi Watanabe ends Olympic journey as she falls to Spain's Cristina Cabana Perez in Women's -63kg Judo.
July 26, 2021
Shohei Ono, one of Japan's biggest judo stars, wins his second straight Olympic title on Monday with a tense victory over Georgian world champion Lasha Shavdatuashvili at the Nippon Budokan.
The 29-year-old Ono took victory by waza-ari more than five minutes into golden score in the 73kg final.
It was one of three Japanese gold medals on another brilliant day at the Tokyo Games for the host nation which now sits top of the medals table. — AFP
July 26, 2021
Hidilyn Diaz wins the Philippines' first Olympic gold medal!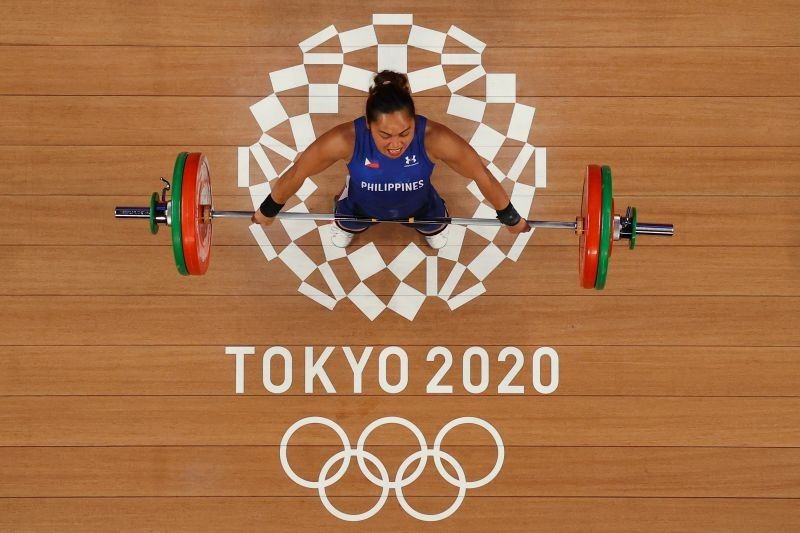 July 26, 2021
Olympic record for Hidilyn Diaz! She lifts 124kg to overtake Liao, 221-220 for the gold! Last attempts for the top three lifters declared at 125kg.
July 26, 2021
Hidilyn Diaz lifts 119kg! She's now at first with 216kg.
July 26, 2021
Hidilyn Diaz sees action at the Women's 55kg Group A. She's looking to clinch her second Olympic medal and the first gold for the Philippines this Tokyo Olympics.
July 26, 2021
Nesthy Petecio escapes World No. 1 Yu-Ting with a split decision win, 3-2.
July 26, 2021
Margielyn Didal misses her third trick and grasps her left ankle before standing up. She waves to the crowd, and it will be a tall task to medal.
July 26, 2021
Margielyn Didal scores a 2.22 on her second run, currently sitting above USA's Alexis Sablone. She has a total score of 4.55 at the moment.
July 26, 2021
World No. 3 Aori starts off with 0.46 in her first run. Margielyn Didal still at second with four skaters done with their first run.
July 26, 2021
Margielyn Didal scores a 2.33 on her first run. She's currently sitting in second.
July 26, 2021
Margielyn Didal participates in the Women's Skateboarding Street final of the Tokyo 2020 Olympics. She will be the second skateboarder to start.
July 26, 2021
Filipino boxer Carlo Paalam takes the win over Irish foe Brendan Irvine via split decision, 4-1.
July 26, 2021
All judges score the first round 10-9 in favor of Filipino boxer Carlo Paalam.
July 26, 2021
Margielyn Didal is into the finals of the Women's Street Skateboarding after finishing in 7th during the preliminary rounds. The finals will take place at 11:25 later today.
July 26, 2021
World No. 1 Pamela Rosa won't be qualifying to the Final. She's dropped 9th place after Alexis Sablone zoomed to No. 6.
July 26, 2021
Two Heat 4 skaters are already in the Top 8 with three tricks to go. Margielyn Didal still at 5.
July 26, 2021
13-year-old Momiji Nishiya of Japan takes the top spot with one trick to spare with 15.02.
Margielyn Didal down to No. 4 with a trick left for all skaters of Heat 3.
July 26, 2021
Canada's MacNeil wins's women's Olympic 100m butterfly gold medal.
July 25, 2021
World number one Ashleigh Barty crashes out of the Olympics women's singles tennis tournament in the opening round on Sunday, losing 6-4, 6-3 to Spain's Sara Sorribes Tormo.
Barty, the reigning Wimbledon champion, dropped serve twice in each set and made 55 unforced errors compared to just 13 for her opponent.
"It's an amazing feeling, I still can't believe it," says the 48th-ranked Sorribes Tormo, who will go on to face France's Fiona Ferro in the second round. — AFP
July 25, 2021
Japanese world champion Yuto Horigome was crowned skateboarding's first Olympic gold medallist when he won a tense street competition in Tokyo on Sunday.
The 22-year-old, who grew up just a stone's throw from the Olympic venue, landed three huge tricks in a row to eclipse American favourite Nyjah Huston, who imploded to finish seventh.
In searing heat at Ariake Urban Sports Centre, Horigome finished with scores of 9.35, 9.50 and 9.30 for a total of 37.18, with Brazil's Kelvin Hoefler second and US skater Jagger Eaton third. — AFP
July 25, 2021
Two-time defending Olympic tennis champion Andy Murray withdrew Sunday from the men's singles tournament due to a muscle injury, Team GB says in a statement.
Murray, 34, will stay in Tokyo to play doubles with Joe Salisbury. The pair won their opening match of the competition on Saturday.
"I am really disappointed at having to withdraw but the medical staff have advised me against playing in both events, so I have made the difficult decision to withdraw from the singles and focus on playing doubles with Joe," Murray says in a statement. — AFP
July 25, 2021
Rio Olympic runner-up Chase Kalisz went one better to claim gold in the men's 400m individual medley for the United States Sunday to kick off the medal rush in the Olympic pool.
Kalisz led by a body-length after 300 metres and came storming home in 4mins 09.42secs ahead of second-placed American Jay Litherland (4:10.28) and Australia's Brendon Smith in third (4:10.38). — AFP
July 24, 2021
Judoka Naohisa Takato wins Japan's first gold medal of the Tokyo Olympics on Saturday with victory in the men's 60kg final at the iconic Nippon Budokan.
The 28-year-old made up for his disappointing bronze medal in Rio five years ago by getting the host nation up and running in the Games with a win over Taiwan's Yang Yung-wei.
Earlier, Japanese world number three Funa Tonaki had suffered an agonising defeat by Kosovo's Distria Krasniqi in the women's 48kg final. — AFP
July 24, 2021
Tokyo Olympic organizers bring forward rowing events as a "protective measure" Saturday as a tropical storm heads towards the Japanese capital.
Tropical Storm Nepartak, with gusts up to 90 kilometres (56 miles) per hour, was still about 1,800 kilometres south of Tokyo on Saturday, according to the Japan Meteorological Agency.
But it is on course to arrive in the Olympic host city by Tuesday, the weather agency said. — AFP
July 24, 2021
Philippines' Kurt Barbosa ends his journey at Tokyo Olympics as South Korea's Jang Jun bows to Mohammed Khalil Jendoubi of Tunisia in the semifinals of men's 58kg.
July 24, 2021
Philippines' Kurt Barbosa falls against Korea's Jun Jang, 26-6. He wins via point difference after taking a 20-point advantage over Barbosa.
Barbosa will still have a chance to make it further in Tokyo in the Repechage later tonight.
July 24, 2021
Novak Djokovic launches his quest for Olympic tennis glory on day one of the pandemic-delayed Tokyo Games on Saturday as Tour de France champion Tadej Pogacar goes for one of 11 gold medals on offer.
Japanese tennis star Naomi Osaka lit the Olympic cauldron in Friday's opening ceremony at an eerily empty stadium after the coronavirus forced organisers to ban spectators at all but a handful of venues.
Games chiefs will be desperate to shift the focus to the sporting action from the pandemic, which forced a one-year postponement and has dominated the build-up to the start of the event. — AFP
July 23, 2021
Hundreds of people gather outside the Olympic Stadium in Tokyo on Friday, hoping for a glimpse of an opening ceremony that will take place behind closed doors because of strict anti-coronavirus rules.
Only a few hundred dignitaries and officials will be allowed into the 68,000-capacity venue to watch the opening extravaganza of the Games that were postponed last year because of the pandemic, but crowds of residents from Tokyo and beyond flocked to the venue looking to soak up the atmosphere.
"We're here for the atmosphere, the light-up and the fireworks," Mako Fukuhara tells AFP outside the stadium.
July 23, 2021
Cris Nievarez through to the quarterfinals in men's single sculls.
Nievarez is the first Filipino athlete to compete in the Tokyo games.
July 22, 2021
The local media say Japan's Emperor Naruhito acknowledged the challenges of staging the Tokyo Olympics during a pandemic, telling IOC chief Thomas Bach it was "a far from easy task".
International Olympic Committee chief Bach paid a courtesy visit to the imperial palace a day before the opening ceremony at which the emperor is expected to announce the start of the Games.
"The managing of the games, while at the same time taking all possible measures against Covid-19, is a far from easy task," the emperor told Bach in English, according to Kyodo News agency. — AFP
July 22, 2021
Organizers say Tokyo Olympic opening ceremony show director Kentaro Kobayashi has been fired over a decades-old comedy skit referencing the Holocaust.
"It came to light that during a past performance, (he) used language that mocked a tragic fact of history," Tokyo 2020 Olympic chief Seiko Hashimoto tells reporters.
"The organizing committee has decided to relieve Kobayashi of his post," she adds. — AFP
July 19, 2021
Czech beach volleyball player Ondrej Perusic has tested positive for Covid-19 in the Tokyo Olympic Village, officials say, after two South African footballers and an analyst were found to be infected at the complex.
Perusic submitted "a positive sample during everyday testing in the Olympic Village on Sunday, July 18", Czech Olympic team head Martin Doktor says in a statement.
"He has absolutely no symptoms. We are dealing with all the details and... naturally the anti-epidemic measures within the team," he adds. — AFP
July 18, 2021
A South Korean member of the International Olympic Committee has tested positive for Covid-19 at the Tokyo Olympics, the IOC says on Sunday.
Ryu Seung-min, who won a table tennis gold medal at the 2004 Athens Olympics, was diagnosed upon arrival in Japan for the Games which start on Friday.
"He is currently in the isolation facility, where he will stay until the Japanese authorities decide that he is able to leave his room," an IOC spokesperson says. — AFP
July 18, 2021
Two athletes have become the first to test positive for the coronavirus in the Tokyo Olympic Village, officials said on Sunday, as concerns remain high just days before the Games open.
The cases were revealed a day after an unidentified person became the first to test positive in the Village, which will house thousands of competitors during the Games. — AFP
July 17, 2021
Organizers say the Tokyo Olympics has registered its first COVID-19 case in the Olympic Village six days before the Games open.
"There was one person in the Village. That was the very first case in the Village that was reported during the screening test," Masa Takaya, spokesman for the Tokyo organizing committee, tells a press conference.
The person, whom organizers refused to identify, has been removed from the Village where thousands of athletes and officials will reside during the Games. — AFP
July 16, 2021
Tokyo enters the final Olympic countdown, but there was little fanfare with just one week until the opening ceremony, as virus infections surge in the Japanese capital.
Organizers have been forced to bar spectators from all events in the city and most venues hosting competitions elsewhere in the country.
And Olympic participants from athletes to media face a range of anti-virus measures including regular testing and limits on their movement. — AFP
July 15, 2021
Olympics chief Thomas Bach says that Tokyo Games anti-virus rules "are working", as the Japanese capital recorded its highest number of new infections since January.
With just over a week until Tokyo 2020 opens for events mostly behind closed doors, organizers insist they can be held safely as long as athletes, officials and journalists adhere to strict anti-virus regulations.
But an athlete in Japan tested positive for the virus along with five Olympic workers, mostly contractors, as Tokyo recorded 1,308 new cases. — AFP
July 15, 2021
USA Basketball confirms that a member of the US Olympic men's basketball team has been placed in COVID-19 health and safety protocols.
Officials did not release the name of the player, but The Athletic reported it was Washington Wizards All-Star guard Bradley Beal.
It was not clear whether the player had tested positive for coronavirus or was placed in the protocols because of potential exposure. — AFP
July 14, 2021
The United States will send the second-largest team in its history to compete at the Tokyo Olympics this month with women athletes making up more than half of the delegation for a third straight Summer Games, the US Olympic and Paralympic Committee (USOPC) say.
The USOPC says in a statement that 613 athletes would take part in the Olympics, which open in Tokyo on July 23 after a one-year postponement caused by the Covid-19 pandemic. Only the 648-member 1996 US Olympic team -- when the Games were staged on home soil in Atlanta -- was larger.
The 2021 team also includes 329 women, the third Summer Olympics in a row that female athletes have outnumbered their male counterparts. — AFP
July 13, 2021
The decision to press ahead with the rescheduled 2020 Tokyo Olympics faces global scepticism particularly among the public in the host nation, a global survey released Tuesday has found.
Just 22 percent in Japan thought the Games should be staged, according to a poll by international market research company IPSOS.
Only South Korea was less enthusiastic at 14 percent.
IPSOS polled 19,510 adults in 28 countries between May 21 and June 4 about the Covid-19 delayed Games, which run from July 23 to August 8. — AFP
July 13, 2021
Police and Games organizers say Tuesday four Olympic contractors have been arrested in Tokyo for alleged drug use, as the Japanese capital counts down to the July 23 opening ceremony.
Tokyo 2020 says they had been informed "that four individuals have been arrested for alleged violations of the Narcotics and Psychotropics Control Law."
It says the four were employees of a firm contracted by Tokyo 2020 to supply temporary electricity for Games operations. — AFP
July 8, 2021
International Olympic Committee chief Thomas Bach arrives in Tokyo on Thursday, with just two weeks until the pandemic-postponed Games open.
Bach waves to reporters as he arrives at the Tokyo hotel where he will quarantine for three days. His arrival comes with Japan's government debating a new virus state of emergency that could limit or entirely bar spectators at the Games. — AFP
July 8, 2021
Japan's government is expected to announce Thursday a new virus state of emergency running throughout the Olympics, raising the prospect of a Games with few or even no spectators.
The emergency measures are far looser than the harsh lockdowns seen in some parts of the world, largely limiting alcohol sales and forcing restaurants to close early.
But they will also cap attendance at large events, a key issue with just two weeks until the pandemic-postponed Games open on July 23. — AFP
July 6, 2021
Fans are likely to be banned from the Tokyo 2020 opening ceremony over virus fears, but a reduced number of VIPs and Olympic officials will be able to attend, a Japanese newspaper reports.
International Olympic Committee (IOC) representatives, foreign dignitaries, sponsors and others connected to the Games will be allowed into the National Stadium to watch the July 23 ceremony, the Asahi Shimbun newspaper says.
But under plans currently being discussed, fans would be locked out as organisers rethink attendance limits as concerns grow over rising virus cases in Tokyo. — AFP
July 3, 2021
Athletes at Tokyo 2020 will be allowed to "express their views" before and after competing -- but not on the podium -- after Olympics chiefs relaxed some of the rules for protests at the event.
The International Olympic Committee (IOC) released new guidelines Friday softening a long-standing ban on political protests at the Games.
It means athletes will now be allowed to take the knee before play begins to highlight racial injustice, speak to the media and post online about their views, or wear clothing with a protest slogan at a press conference. — AFP
July 2, 2021
Tokyo Olympics organizers warn they were prepared to hold the Games behind closed doors as virus cases rise, leaving ticket-holders in limbo just three weeks before the opening ceremony.
It came the day after Prime Minister Yoshihide Suga also said that empty venues remain a possibility at the pandemic-postponed Games.
Organizers decided last month to set a limit of 10,000 domestic fans, or half of each venue's capacity, for Olympic events. — AFP
June 30, 2021
Parts of the Olympic torch relay in host city Tokyo will be taken off public roads, officials say, in another virus setback for the flame as it travels across Japan.
The Olympic torch relay due to begin on July 9 in Tokyo will mostly be displayed at closed ceremonies for the first eight days of its time in the capital, in line with virus countermeasures, Tokyo government official Koichi Osakabe told AFP.
"Instead, we will have a ceremony each day at the final spot of the day's (planned) relay runs," he says, adding that roughly 100 runners per day would be affected by the change. — AFP
June 25, 2021
Japan's prime minister dismisses claims that the country's emperor is "concerned" the Tokyo Olympics could spread the coronavirus, saying the comments were the opinions of an imperial household representative.
On Thursday, Yasuhiko Nishimura, the head of the Imperial Household Agency that manages royal affairs, told reporters that Emperor Naruhito is "very worried about the current infection situation of Covid-19", Japanese media reported.
Nishimura said he believed the emperor "is concerned that while there are voices of anxiety among the public, the holding of the Olympics and Paralympics... may lead to a rise in infections". — AFP
June 24, 2021
Andy Murray can dream of a third successive Olympic tennis singles title after the former world number one was selected in the British team for the Tokyo Games.
The 34-year-old Scot's career has been blighted by injury since beating Juan Martin del Potro in a memorable final in the 2016 Rio Games.
Murray will also play in the men's doubles in Tokyo, but with Joe Salisbury and not his doubles specialist brother Jamie. — AFP
June 20, 2021
A member of the Uganda Olympic team has tested positive for coronavirus on arrival in Japan, just over a month before the pandemic-postponed Games, officials said.
The first group to arrive from Uganda — a nine-strong party, including boxers, coaches and officials — landed at Tokyo's Narita airport on Saturday. They are the second team to arrive after Australia women's softball squad on June 1.
But one of the African nation's delegation tested positive during screening at the airport, a government official told reporters. The person tested twice but their condition remained unknown, reported local media. — AFP
June 16, 2021
Japan is planning to set a cap of 10,000 fans at sports events ahead of the Olympics, a cabinet minister says, as organizers weigh how many domestic spectators can attend the Games.
The proposed measure would come into force after a COVID-19 state of emergency in Tokyo and other parts of the country ends on June 20, and would last until the end of August, said Yasutoshi Nishimura, the minister in charge of virus measures.
It would limit spectators to 50% of a venue's capacity or 10,000 people, whichever is smaller, he says. The plan is expected to become official later this week. — AFP
June 15, 2021
The US Olympic swimming trials still get Michael Phelps's synapses firing, even though the Games great has nothing on the line at the pressure packed meeting.
Phelps is at the trials in Omaha as an honored spectator, but after five Olympic campaigns that yielded an astonishing 28 medals -- 23 of them gold -- Phelps said being on the deck in Omaha, Nebraska, gave him chills.
"Walking on the pool deck I had to take deep breaths, I felt chills going up my body." — AFP
June 15, 2021
International Olympic Committee vice-president John Coates arrives in Japan, as organizers ramp up final preparations with just over five weeks until the pandemic-postponed Games open.
Ahead of his arrival, several dozen people protested against the Games in Tokyo, though recent opinion polls suggest public opposition may be weakening.
Later Tuesday, organizers will release the final version of their virus countermeasures for athletes in a so-called "playbook" that they say will keep the event safe. — AFP
June 8, 2021
Overseas journalists covering the Tokyo Olympics will have their movements tracked by GPS, the Games president says, and could have their passes revoked if they break the rules.
Organizers of the pandemic-postponed 2020 Games, which open in just over six weeks, are trying to reassure a sceptical public that the mega-event can be held safely under strict virus rules.
The about 6,000 reporters visiting Japan for the Olympics must provide a detailed list of areas they will visit for their first two weeks in Japan, such as sports venues and hotels. — AFP
June 6, 2021
The United States men's baseball team qualified for the Tokyo Olympics on Saturday, beating Venezuela 4-2 to finish 4-0 and win the America's qualifying tournament in Florida.
Two-time Major League Baseball all-star Todd Frazier had a home run, four hits and two RBIs for the Americans, who will compete in the Olympic baseball tournament with Japan, Mexico, Israel and South Korea. A sixth team will be added later.
The Olympic tournament will be held July 28 to August 7 in Fukushima and Yokohama. — AFP
June 4, 2021
Japan has been backed into a corner over the Tokyo Games, a member of the country's Olympic committee says, arguing the virus-postponed event has "lost meaning" -- but adding that it's too late to cancel.
Public opposition to holding the Olympics this summer remains high, but organizers insist they will go ahead safely under strict COVID-19 countermeasures and with most athletes and officials vaccinated.
In an opinion article for Kyodo News, Japan Olympic Committee member Kaori Yamaguchi, who won judo bronze in Seoul in 1988, described "anxiety and distrust" between the public and the government over the Games. — AFP
June 3, 2021
The Tokyo Olympics chief says the Games would only be cancelled in extreme circumstances on Thursday as organisers revealed 10,000 volunteers had quit over coronavirus fears, a sexism row and scheduling problems.
Exactly 50 days before the opening ceremony, Tokyo 2020 president Seiko Hashimoto says the show would go on unless the pandemic stops a majority of teams from travelling.
"If various countries around the world experience very serious situations, and delegations from most countries can't come, then we wouldn't be able to hold it," she told the Nikkan Sports daily. — AFP
June 1, 2021
Australia's softball team becomes the first athletes to arrive in Japan for the Olympics, in a major step forward for the pandemic-postponed Games as organizers battle coronavirus fears.
The arrival offered a taste of the strict biosecurity measures that the Games will entail. All members of the delegation are vaccinated, but they still had to be tested before travel and on arrival.
They filed off the plane sporting masks and green and gold uniforms, escorted by greeters wearing hats featuring the Olympic and Paralympic mascots. — AFP
May 31, 2021
Tokyo Olympics fans may have to be vaccinated or test negative for the coronavirus before being allowed into venues, a Japanese newspaper report said Monday.
Cheering, eating, high-fives and drinking alcohol would also be banned under controls now being considered, the Yomiuri Shimbun daily said, citing unnamed government officials.
Organisers are set to decide in June how many spectators — if any — will be allowed to attend the pandemic-postponed Games. — AFP
May 28, 2021
Japan will extend a coronavirus state of emergency in Tokyo and other areas on Friday until just a month before the Olympics, in a move that is likely to fuel concerns over whether the Games can be held safely.
Tokyo and nine other parts of the country are currently under emergency orders which mostly involve closing bars and restaurants early and banning them from selling alcohol.
The emergency was supposed to expire at the end of May in most places, but the government now says it needs more time to control a fourth wave of infections. — AFP
May 27, 2021
A Tokyo medical group warns that the Olympics should be held without spectators because of virus risks, while a doctors' association urged outright cancellation, warning of potential "disaster".
Several parts of Japan are under virus states of emergency over a surge in infections, and the public is largely opposed to holding the Games this summer.
Medical groups have warned the massive event could introduce new variants to Japan and strain medical resources as the country battles a fourth virus wave. — AFP
May 26, 2021
Japan's Asahi Shimbun newspaper, an official Tokyo Olympics sponsor, calls for the Games to be cancelled on Wednesday, describing the event as "a threat to health".
In an editorial, the daily urged Prime Minister Yoshihide Suga to "make a calm, objective assessment of the situation and make the decision to cancel this summer's Olympics".
The call comes with public opposition growing in Japan, where polls show a majority are against the Games going ahead in July and August. — AFP
May 25, 2021
A new US travel warning for Japan over virus risks will not affect this summer's pandemic-postponed Olympic Games, the Japanese government and Tokyo 2020 organizers say.
The US State Department advisory released Monday urges citizens to avoid travel to Japan, where the borders are already closed to almost all foreigners.
It cites government health advice, as well as "secondary factors such as commercial flight availability, restrictions on US citizen entry, and impediments to obtaining COVID test results within three calendar days". — AFP
May 19, 2021
At least three-quarters of athletes and team members staying at Tokyo's Olympic village will be vaccinated by the Games, International Olympic Committee chief Thomas Bach announces.
"At this moment, already as many as 75 percent of the residents of the Olympic village are already vaccinated or have secured vaccination in time before the Olympic Games," he says at a meeting of Olympic officials.
"But our efforts do not stop there. We have good reasons to believe that this figure will be well above 80 percent," he adds, speaking at a coordination commission meeting of Olympic and Japanese officials. — AFP
May 18, 2021
A Japanese doctors' group has urged the cancellation of the Olympics, even as Games organizers reported a surplus of applications from medics to volunteer at the virus-postponed event.
With less than 10 weeks until the Tokyo Games begin and as Japan battles a surge in infections, public opinion remains strongly opposed to the event going ahead this summer.
But Olympic officials say it can be safely held with COVID-19 countermeasures and point to successful test events, including some featuring overseas athletes. — AFP
May 16, 2021
Holding the Tokyo Olympics this summer would be a "suicide mission" as the coronavirus pandemic continues to rage around the world, the head of Japan's e-commerce giant Rakuten Hiroshi Mikitani tells CNN.
With just over 10 weeks until the Games open on July 23, Japanese public opinion remains opposed, with most favouring a further delay or cancellation. — AFP
May 15, 2021
Holding the Tokyo Olympics this summer would be a "suicide mission" as the coronavirus pandemic continues to rage around the world, the head of Japan's e-commerce giant Rakuten warns.
"It's dangerous to host the big international event from all over the world," CEO Hiroshi Mikitani says in an interview with CNN.
"So, the risk is too big and... I'm against having the Tokyo Olympics this year," Mikitani says, describing the Games as "a suicide mission". — AFP
May 15, 2021
Roger Federer says that athletes need a firm decision on whether the Tokyo Olympics are going ahead, with the tennis star saying he was in two minds over the Games.
An Olympics singles gold medal is the only major honour missing from the Swiss great's collection -- but the 39-year-old said he would understand if the Games were called off.
The pandemic-postponed 2020 Olympics are due to open on July 23. — AFP
May 12, 2021
Japan plans to vaccinate its Olympic athletes before the Tokyo Games, domestic media report, a move that would place them ahead of the general population as the government faces pressure over a slow rollout.
There was no immediate comment from Olympic organizers or Japan's Olympic Committee on the reports in the Nikkei and Yomiuri Shimbun dailies, which did not name their sources.
The newspapers say around 2,500 people including athletes and coaches would be included, with Japanese sports federations in charge of administering the jabs. — AFP
May 10, 2021
International Olympic Committee chief Thomas Bach has been forced to postpone a visit to Japan, organisers said Monday, after a coronavirus state of emergency was extended less than three months before the Tokyo Games.
Bach's trip was scheduled for May 17-18 but organisers "decided to postpone it based on various situations including the (government's) extension of a virus state of emergency".
It is just the latest coronavirus disruption for the postponed 2020 Games, which have seen several test events cancelled, postponed or moved. — AFP/Natsuko Fukue
May 9, 2021
World Athletics chief Sebastian Coe said Sunday he believes the coronavirus-postponed Tokyo Olympics can be "a beacon of hope and optimism", despite infections surging in Japan and other countries.
A virus state of emergency in Tokyo and other parts of Japan was extended on Friday, less than three months before the Games are due to begin.
The emergency measures come as Olympic organisers struggle to win over a sceptical Japanese public, who fear the Games could spread infections despite a ban on overseas fans and possibly domestic spectators too. — AFP
May 8, 2021
International Olympic Committee vice-president John Coates is adamant Saturday that nothing could stop the Tokyo Olympics from going ahead, despite ongoing risks from COVID-19.
Asked by AFP if there was any scenario in which the Games, which are due to start in July, could be cancelled or postponed again at this late stage, he replies: "No, there's not.
"The prime minister of Japan said that to the president of the United States two or three weeks ago," he continues to say that to the IOC.
May 8, 2021
Canada will skip a last-chance gymnastics qualifier for the Tokyo Olympics next month in Rio over COVID-19 safety concerns, officials announce.
Gymnastics Canada will not send a team to the 2021 Senior Pan American Championships in Brazil on June 4-13, passing up a chance to qualify one more gymnast in men's and women's artistic events and an individual and group in rhythmic competition.
Brazil is in the grip of an escalating COVID-19 crisis, with more than 416,000 deaths from the virus, the highest death toll in the world after the United States. — AFP
April 28, 2021
Australia's Olympic Committee hails a decision to fast-track vaccinations for athletes travelling to the Tokyo Games despite accusations of queue-jumping.
The Australian government announced late Tuesday that an estimated 2,000 athletes and staff would get jabs before travelling to the games, which are scheduled to begin on July 23.
"We want to see our athletes head to Tokyo to compete and then return to Australia safely," says health minister Greg Hunt. — AFP
April 17, 2021
US President Joe Biden gives his backing to Japan's efforts to hold a "safe and secure" Olympic Games this year after talk of cancelation due to the COVID-19 pandemic.
Japanese Prime Minister Yoshihide Suga, meeting Biden as the US president's first foreign guest, says his country was listening to experts and doing its "utmost" to prepare for the Tokyo Games.
"They are doing everything possible to contain infection and to realize safe and secure games from scientific and objective perspectives," Suga tells a joint news conference. — AFP
April 16, 2021
Australia is considering allowing its hundreds of Olympic athletes and support staff to jump the queue and get the coronavirus vaccine before heading to the Tokyo Games, a report says.
Earlier this month, the government in Canberra joined a growing number of countries halting the use of the AstraZeneca vaccine for younger people over fears it can cause serious blood clots.
It slowed the national rollout further, raising fears that the athletes could miss out as rival nations like the United States race ahead with inoculations for their Olympians in the face another wave of infections in Japan. — AFP
April 15, 2021
Two-time Canadian Olympic gold medallist Alex Baumann was appointed the new head of Swimming Australia on Thursday, promoted from his current role as chief strategist.
Baumann, who won the 200m and 400m individual medley titles at the 1984 Los Angeles Olympics, replaces Leigh Russell after she vacated the role in November.
"Alex has extensive experience both within leadership roles across other organisations and high-performance sport, and I think his credentials speak for themselves," said Swimming Australia president Kieren Perkins. — AFP
April 14, 2021
Holding the postponed Tokyo Olympics this summer will be "really difficult" given a spike in coronavirus infections across Japan, the head of the Tokyo Medical Association warns.
Haruo Ozaki sounded the alarm as rising daily cases prompt new virus restrictions in Tokyo and elsewhere in Japan.
"If infections spread further, in reality it would be difficult to hold the Olympics in its regular form with athletes coming from various countries, even if the Games are held with no spectators," the Sports Hochi daily quoted him as saying at a press conference. — AFP
April 9, 2021
For the first time, Brazilians representing their country at the Olympics will undergo anti-racism training, in a bid to deal with a deep-rooted problem that has sometimes stained the world of sport.
The Brazilian Olympic Committee launched the 30-hour online course this week, which will be mandatory for all 650 athletes, coaches, doctors, nutritionists, officials and other members of the country's delegation to the Tokyo Games in July and August.
"The goal of the course is to provide information, knowledge and also open a broad debate on racism in sport," said Rogerio Sampaio, the committee's secretary general and a gold medalist in judo at the 1992 Games. — AFP
April 6, 2021
Organizers say a Tokyo Olympics water polo test event has been postponed, following reports it had been called off because sport officials cannot enter Japan due to virus restrictions.
Test events function as dress rehearsals for each sport, and the two-day water polo test was supposed to open on Saturday but will now be held in May or June, Tokyo 2020 organizers say.
A series of qualifiers and tests for the virus-delayed Tokyo Games -- due to open on July 23 -- have been cancelled or postponed because of COVID-19 border rules. — AFP
April 6, 2021
North Korea will not attend the forthcoming Olympic Games in Tokyo, Pyongyang's sports ministry says, citing the risks of coronavirus infection.
At a meeting the North's Olympic Committee "decided not to participate in the 32nd Olympic Games in order to protect players from the world public health crisis caused by COVID-19", the North's sports ministry's news service says.
The isolated, nuclear-armed North's participation in the last Winter Games, in Pyeongchang in South Korea, was a key catalyst in the diplomatic rapprochement of 2018. — AFP
April 1, 2021
The Olympic torch relay should skip Osaka where coronavirus cases are spiking, the region's governor and the city's mayor said Thursday, local media reports.
Officials in Osaka would not immediately confirm the reported comments, which come as the government moves to impose new virus countermeasures in parts of Osaka and two other regions over rising infections. — AFP
March 25, 2021
The Tokyo Olympics torch relay kicks off, a year late and without spectators, heralding a major step towards the start of the coronavirus-delayed Games on July 23.
"This little flame never lost hope and it waited for this day like a cherry blossom bud just about to bloom," Tokyo 2020 chief Seiko Hashimoto tells officials and media in Fukushima, where the relay began. — AFP
March 25, 2021
The Tokyo Olympics torch relay kicks off Thursday, a year late and without spectators, heralding a major step towards the start of the coronavirus-delayed Games on July 23.
"This little flame never lost hope and it waited for this day like a cherry blossom bud just about to bloom," Tokyo 2020 chief Seiko Hashimoto tells officials and media in Fukushima, where the relay began. — AFP
March 21, 2021
Overseas fans will be barred from this year's pandemic-postponed Tokyo Olympics because of ongoing coronavirus concerns, organisers announce.
The unprecedented decision will make the Tokyo Games the first ever held without overseas spectators, as organisers scale back their ambitions for the event. — AFP
March 20, 2021
Olympic organizers meet Saturday for talks expected to bar overseas fans from this summer's pandemic-delayed Tokyo Games, in a bid to reduce virus risks and win over a sceptical public.
The move would be an unprecedented decision that will further scale back once-grand ambitions for the pandemic event. — AFP
March 18, 2021
The creative director for Tokyo's Olympic ceremonies will resign after making derogatory comments about a female Japanese comedian, in the latest headache for organisers of the virus-delayed Games.
Hiroshi Sasaki announced his decision after a report late Wednesday revealed he had proposed that popular plus-size entertainer Naomi Watanabe appear at the opening ceremony as a pig.
"My idea would be a huge insult to Ms Naomi Watanabe. This can't be taken back," he said in a statement issued early on Thursday. — AFP
March 4, 2021
Overseas spectators are likely to be shut out from the Tokyo Olympics, Japanese media reported Thursday, after organisers said that public safety would be the "top priority" at the coronavirus-delayed Games.
The Japanese government, Tokyo metropolitan government and Tokyo 2020 organising committee are leaning towards holding the massive event in front of a domestic audience only, the Yomiuri Shimbun and other outlets said.
Officials fear that an influx of visitors from abroad will endanger the Japanese public. — AFP
February 16, 2021
Local media say the panel charged with finding a new Tokyo Olympics chief after a sexism row will begin talks Tuesday, as campaigners urged more transparency in the selection process.
The panel is convening for the first time to choose a successor to 83-year-old Yoshiro Mori, who resigned on Friday after his claims that women talk too much in meetings sparked widespread outrage.
It is expected to be made up of eight members, with a 50-50 gender split. — AFP
February 12, 2021
Tokyo 2020 Olympics chief Yoshiro Mori resigns after making sexist comments that caused an international outcry with less than six months until the virus-postponed Games.
"My inappropriate statement has caused a lot of chaos... I wish to resign as president as of today," he tells a meeting of Tokyo 2020's council and executive board called to discuss his remarks. — AFP
February 10, 2021
Foreign volunteers for Tokyo Olympics face coronavirus limbo.
Around 9,600 foreigners in Japan and abroad are signed up for the virus-postponed Tokyo Games, which organizers insist will go ahead this year despite raging infections worldwide.
But they now face an agonising wait for news as tough decisions are made about how to hold the event safely, or at all. — AFP
February 2, 2021
The pandemic-postponed Olympics will go ahead this summer "however the coronavirus evolves", Tokyo 2020 president Yoshiro Mori says, brushing aside doubts about the event.
Organizers, Japan's government and Olympic officials are trying to shore up support for the Games despite a surge in infections around the world, less than six months before the opening ceremony.
Doubts about the Games have grown as countries have been forced to re-enter lockdowns, with large parts of Japan currently under a virus state of emergency, but Mori sounded a confident note. — AFP
January 31, 2021
Japanese sensation Naomi Osaka on Sunday said she was committed to competing in the delayed Tokyo Olympics, but believed public approval was crucial for the Games to go ahead this year.
Organisers are still adamant the Olympics can be held safely even if the coronavirus is not under control by the time the flame is lit on July 23.
The three-time Grand Slam champion admitted being worried by a recent poll that found 80 percent of the Japanese public were opposed to Tokyo hosting the event this year because of the pandemic. — AFP
January 27, 2021
Japan's Kyodo News reports that billionaire philanthropist Bill Gates said the Tokyo Olympics are "still possible" this year depending on the roll-out of coronavirus vaccinations.
Gates, whose foundation has donated $1.75 billion towards efforts to fight Covid-19, told Kyodo that the next few months would be crucial for the postponed 2020 Games.
"In the next few months, we have to look at the progress we make," Gates told Kyodo, referring to vaccine distribution. — AFP
January 21, 2021
The virus-delayed Tokyo Olympics will go ahead this summer, and there is "no plan B," International Olympic Committee chief Thomas Bach says in an interview Thursday.
"We have at this moment, no reason whatsoever to believe that the Olympic Games in Tokyo will not open on the 23rd of July," Bach tells Kyodo News.
"This is why there is no plan B and this is why we are fully committed to make these games safe and successful." — AFP
January 8, 2021
Tokyo Olympics organizers insist that the coronavirus-postponed Games will still go ahead despite Japan declaring a state of emergency less than 200 days before the opening ceremony.
Prime Minister Yoshihide Suga on Thursday announced the month-long measure covering the greater Tokyo area, taking effect from Friday, as the country battles a surge in infections.
Tokyo 2020 chiefs have already said that another postponement of the Games -- set to begin on July 23 -- is out of the question. — AFP
December 4, 2020
The coronavirus-delayed Tokyo Olympics will cost at least an extra $2.4 billion, organizers say, with the unprecedented postponement and a raft of pandemic health measures ballooning an already outsized budget.
The extra costs come as officials work to build enthusiasm for the first Games postponed in peacetime, insisting the massive event can go ahead next year even if the pandemic is not under control.
But more spending, on top of the previous budget of about $13 billion, could further harden public opinion in Japan, where polls this year showed a majority of people think the Games should be postponed again or cancelled together. — AFP
November 29, 2020
The coronavirus-delayed Tokyo Olympics could cost $1.9 billion more than its original budget of $13 billion, a 15% increase, a report says Sunday.
The Olympics organisers will formally decide the increased budget for the Games as early as mid-December after communicating with the Japanese government and the host city Tokyo, the Yomiuri Shimbun reports, citing unnamed Olympic sources.
The 2020 Games were pushed back a year as COVID-19 spread around the globe, and are now scheduled to open on July 23, 2021. — AFP
October 24, 2020
Olympic chief Thomas Bach warns against allowing the Games to "descend into a marketplace of demonstrations" after criticism of a rule banning protests by athletes.
The International Olympic Committee president has come under fire for the ruling, announced in a year which has seen widespread support by athletes for the Black Lives Matter movement.
But Bach, who won a team fencing gold medal at the 1976 Olympics, said he had learned first-hand about the "political impotence of sport" when West Germany boycotted the 1980 Games over the Soviet invasion of Afghanistan. — AFP
October 20, 2020
Tokyo Olympics organizers say they were on constant alert for cyberattacks but had yet to suffer "significant impact" after Britain accused Russia of targeting the Games.
Britain's foreign ministry said Russian spies attacked the 2020 Games' organisers, logistics services and sponsors before the event was postponed by one year because of the coronavirus pandemic.
Tokyo 2020 officials say they had taken a range of countermeasures against digital attacks but did not disclose details, citing security concerns. — AFP
October 7, 2020
The cost of the coronavirus-postponed Tokyo Olympics will be slashed by $280 million, organisers said Wednesday, touting a scaled-back, less flashy Games, with cuts to everything from staffing to pyrotechnics.
But the final cost of the event, officially budgeted before the pandemic at 1.3 trillion yen ($12 billion), remains unclear because additional expenses caused by the postponement have not yet been made public. — AFP
July 16, 2020
US Olympic and Paralympic Committee officials say they have added three independent mental health officers to support American athletes ahead of next year's Tokyo Olympics.
US Olympians were set to be competing next week in Japan before the global coronavirus pandemic forced the Games to be postponed to 2021.
"As our world continues to evolve during the challenges of a global pandemic and Games postponement, we want to ensure our athletes have the resources they need to focus on their mental health," says Bahati VanPelt, the USOPC chief of athlete services.
February 2, 2020
Tokyo Gov. Yuriko Koike promises to implement "thorough measures" to protect people from the deadly coronavirus in the run-up to this summer's Olympic Games. — AFP
December 20, 2019
The Tokyo 2020 Olympics are expected to cost some 1.35 trillion yen ($12.6 billion), organizers say, unveiling a final budget showing increased revenue balancing out extra costs including countermeasures against heat.
However, officials admitted the budget does not yet include an estimated three billion yen for moving the marathon and race walk north to Sapporo, as they wrangle with the International Olympic Committee over who bears the cost.
Revenues from domestic sponsorship and robust ticket sales have increased income by 30 billion yen, according to the fourth and final version of the Olympic budget. — AFP
August 18, 2019
France wins a thrilling mixed triathlon test event for the Tokyo 2020 Olympics Sunday, which passed off as planned in a welcome boost for organizers after difficulties with high temperatures and water pollution.
The swimming leg of the paratriathlon on Saturday was scrapped after water tests showed levels of e-coli bacteria more than double the acceptable standard and the running section of a women's test event on Thursday was curtailed in blistering temperatures, with French athlete Cassandre Beaugrand treated for heatstroke.
But on Sunday in the Japanese capital with the temperature a slightly cooler 30 Celsius, the levels of bacteria reduced to within permitted levels.
The mixed relay, a new event for Tokyo 2020 involving two men and two women, was won by France in a photo finish from Great Britain after a nail-biting final sprint.
July 25, 2019
Tokyo Olympics organisers test misting sprays and air-conditioned tents and even told volunteers to queue for a mock security check as they trialled cooling methods in case of severe temperatures at next year's Games.
Tokyo's hot and humid summer weather is a major concern for Olympic organizers, particularly after a deadly heatwave that engulfed the city last year.
July 23, 2019
Retired boxing icon Floyd Mayweather is named "special advisor" to China's boxing team as they look to improve their medal count at the 2020 Tokyo Olympics.
Monitor major updates as we follow developments in the 2020 Olympics in Tokyo.