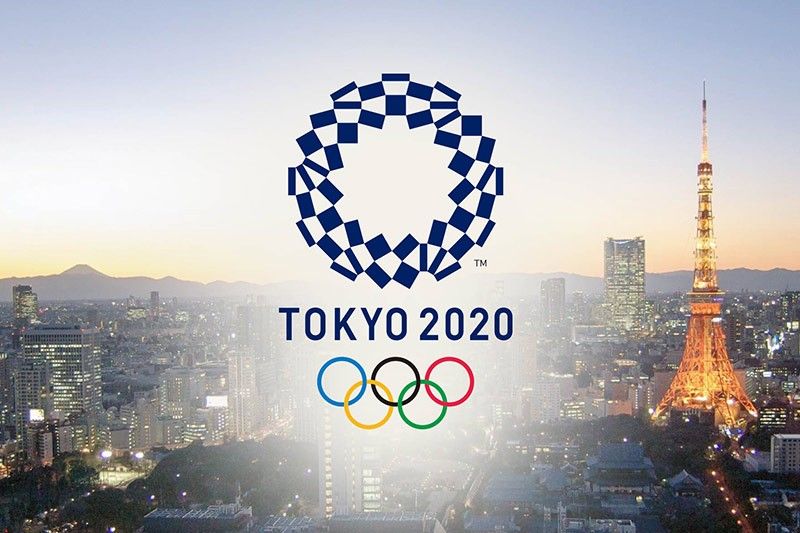 LATEST UPDATE: June 20, 2021 - 10:13am
+ Follow Story
2 days ago
A member of the Uganda Olympic team has tested positive for coronavirus on arrival in Japan, just over a month before the pandemic-postponed Games, officials said.
The first group to arrive from Uganda — a nine-strong party, including boxers, coaches and officials — landed at Tokyo's Narita airport on Saturday. They are the second team to arrive after Australia women's softball squad on June 1.
But one of the African nation's delegation tested positive during screening at the airport, a government official told reporters. The person tested twice but their condition remained unknown, reported local media. — AFP
June 16, 2021
Japan is planning to set a cap of 10,000 fans at sports events ahead of the Olympics, a cabinet minister says, as organizers weigh how many domestic spectators can attend the Games.
The proposed measure would come into force after a COVID-19 state of emergency in Tokyo and other parts of the country ends on June 20, and would last until the end of August, said Yasutoshi Nishimura, the minister in charge of virus measures.
It would limit spectators to 50% of a venue's capacity or 10,000 people, whichever is smaller, he says. The plan is expected to become official later this week. — AFP
June 15, 2021
The US Olympic swimming trials still get Michael Phelps's synapses firing, even though the Games great has nothing on the line at the pressure packed meeting.
Phelps is at the trials in Omaha as an honored spectator, but after five Olympic campaigns that yielded an astonishing 28 medals -- 23 of them gold -- Phelps said being on the deck in Omaha, Nebraska, gave him chills.
"Walking on the pool deck I had to take deep breaths, I felt chills going up my body." — AFP
June 15, 2021
International Olympic Committee vice-president John Coates arrives in Japan, as organizers ramp up final preparations with just over five weeks until the pandemic-postponed Games open.
Ahead of his arrival, several dozen people protested against the Games in Tokyo, though recent opinion polls suggest public opposition may be weakening.
Later Tuesday, organizers will release the final version of their virus countermeasures for athletes in a so-called "playbook" that they say will keep the event safe. — AFP
June 8, 2021
Overseas journalists covering the Tokyo Olympics will have their movements tracked by GPS, the Games president says, and could have their passes revoked if they break the rules.
Organizers of the pandemic-postponed 2020 Games, which open in just over six weeks, are trying to reassure a sceptical public that the mega-event can be held safely under strict virus rules.
The about 6,000 reporters visiting Japan for the Olympics must provide a detailed list of areas they will visit for their first two weeks in Japan, such as sports venues and hotels. — AFP
June 6, 2021
The United States men's baseball team qualified for the Tokyo Olympics on Saturday, beating Venezuela 4-2 to finish 4-0 and win the America's qualifying tournament in Florida.
Two-time Major League Baseball all-star Todd Frazier had a home run, four hits and two RBIs for the Americans, who will compete in the Olympic baseball tournament with Japan, Mexico, Israel and South Korea. A sixth team will be added later.
The Olympic tournament will be held July 28 to August 7 in Fukushima and Yokohama. — AFP
June 4, 2021
Japan has been backed into a corner over the Tokyo Games, a member of the country's Olympic committee says, arguing the virus-postponed event has "lost meaning" -- but adding that it's too late to cancel.
Public opposition to holding the Olympics this summer remains high, but organizers insist they will go ahead safely under strict COVID-19 countermeasures and with most athletes and officials vaccinated.
In an opinion article for Kyodo News, Japan Olympic Committee member Kaori Yamaguchi, who won judo bronze in Seoul in 1988, described "anxiety and distrust" between the public and the government over the Games. — AFP
June 3, 2021
The Tokyo Olympics chief says the Games would only be cancelled in extreme circumstances on Thursday as organisers revealed 10,000 volunteers had quit over coronavirus fears, a sexism row and scheduling problems.
Exactly 50 days before the opening ceremony, Tokyo 2020 president Seiko Hashimoto says the show would go on unless the pandemic stops a majority of teams from travelling.
"If various countries around the world experience very serious situations, and delegations from most countries can't come, then we wouldn't be able to hold it," she told the Nikkan Sports daily. — AFP
June 1, 2021
Australia's softball team becomes the first athletes to arrive in Japan for the Olympics, in a major step forward for the pandemic-postponed Games as organizers battle coronavirus fears.
The arrival offered a taste of the strict biosecurity measures that the Games will entail. All members of the delegation are vaccinated, but they still had to be tested before travel and on arrival.
They filed off the plane sporting masks and green and gold uniforms, escorted by greeters wearing hats featuring the Olympic and Paralympic mascots. — AFP
May 31, 2021
Tokyo Olympics fans may have to be vaccinated or test negative for the coronavirus before being allowed into venues, a Japanese newspaper report said Monday.
Cheering, eating, high-fives and drinking alcohol would also be banned under controls now being considered, the Yomiuri Shimbun daily said, citing unnamed government officials.
Organisers are set to decide in June how many spectators — if any — will be allowed to attend the pandemic-postponed Games. — AFP
May 28, 2021
Japan will extend a coronavirus state of emergency in Tokyo and other areas on Friday until just a month before the Olympics, in a move that is likely to fuel concerns over whether the Games can be held safely.
Tokyo and nine other parts of the country are currently under emergency orders which mostly involve closing bars and restaurants early and banning them from selling alcohol.
The emergency was supposed to expire at the end of May in most places, but the government now says it needs more time to control a fourth wave of infections. — AFP
May 27, 2021
A Tokyo medical group warns that the Olympics should be held without spectators because of virus risks, while a doctors' association urged outright cancellation, warning of potential "disaster".
Several parts of Japan are under virus states of emergency over a surge in infections, and the public is largely opposed to holding the Games this summer.
Medical groups have warned the massive event could introduce new variants to Japan and strain medical resources as the country battles a fourth virus wave. — AFP
May 26, 2021
Japan's Asahi Shimbun newspaper, an official Tokyo Olympics sponsor, calls for the Games to be cancelled on Wednesday, describing the event as "a threat to health".
In an editorial, the daily urged Prime Minister Yoshihide Suga to "make a calm, objective assessment of the situation and make the decision to cancel this summer's Olympics".
The call comes with public opposition growing in Japan, where polls show a majority are against the Games going ahead in July and August. — AFP
May 25, 2021
A new US travel warning for Japan over virus risks will not affect this summer's pandemic-postponed Olympic Games, the Japanese government and Tokyo 2020 organizers say.
The US State Department advisory released Monday urges citizens to avoid travel to Japan, where the borders are already closed to almost all foreigners.
It cites government health advice, as well as "secondary factors such as commercial flight availability, restrictions on US citizen entry, and impediments to obtaining COVID test results within three calendar days". — AFP
May 19, 2021
At least three-quarters of athletes and team members staying at Tokyo's Olympic village will be vaccinated by the Games, International Olympic Committee chief Thomas Bach announces.
"At this moment, already as many as 75 percent of the residents of the Olympic village are already vaccinated or have secured vaccination in time before the Olympic Games," he says at a meeting of Olympic officials.
"But our efforts do not stop there. We have good reasons to believe that this figure will be well above 80 percent," he adds, speaking at a coordination commission meeting of Olympic and Japanese officials. — AFP
May 18, 2021
A Japanese doctors' group has urged the cancellation of the Olympics, even as Games organizers reported a surplus of applications from medics to volunteer at the virus-postponed event.
With less than 10 weeks until the Tokyo Games begin and as Japan battles a surge in infections, public opinion remains strongly opposed to the event going ahead this summer.
But Olympic officials say it can be safely held with COVID-19 countermeasures and point to successful test events, including some featuring overseas athletes. — AFP
May 16, 2021
Holding the Tokyo Olympics this summer would be a "suicide mission" as the coronavirus pandemic continues to rage around the world, the head of Japan's e-commerce giant Rakuten Hiroshi Mikitani tells CNN.
With just over 10 weeks until the Games open on July 23, Japanese public opinion remains opposed, with most favouring a further delay or cancellation. — AFP
May 15, 2021
Holding the Tokyo Olympics this summer would be a "suicide mission" as the coronavirus pandemic continues to rage around the world, the head of Japan's e-commerce giant Rakuten warns.
"It's dangerous to host the big international event from all over the world," CEO Hiroshi Mikitani says in an interview with CNN.
"So, the risk is too big and... I'm against having the Tokyo Olympics this year," Mikitani says, describing the Games as "a suicide mission". — AFP
May 15, 2021
Roger Federer says that athletes need a firm decision on whether the Tokyo Olympics are going ahead, with the tennis star saying he was in two minds over the Games.
An Olympics singles gold medal is the only major honour missing from the Swiss great's collection -- but the 39-year-old said he would understand if the Games were called off.
The pandemic-postponed 2020 Olympics are due to open on July 23. — AFP
May 12, 2021
Japan plans to vaccinate its Olympic athletes before the Tokyo Games, domestic media report, a move that would place them ahead of the general population as the government faces pressure over a slow rollout.
There was no immediate comment from Olympic organizers or Japan's Olympic Committee on the reports in the Nikkei and Yomiuri Shimbun dailies, which did not name their sources.
The newspapers say around 2,500 people including athletes and coaches would be included, with Japanese sports federations in charge of administering the jabs. — AFP
May 10, 2021
International Olympic Committee chief Thomas Bach has been forced to postpone a visit to Japan, organisers said Monday, after a coronavirus state of emergency was extended less than three months before the Tokyo Games.
Bach's trip was scheduled for May 17-18 but organisers "decided to postpone it based on various situations including the (government's) extension of a virus state of emergency".
It is just the latest coronavirus disruption for the postponed 2020 Games, which have seen several test events cancelled, postponed or moved. — AFP/Natsuko Fukue
May 9, 2021
World Athletics chief Sebastian Coe said Sunday he believes the coronavirus-postponed Tokyo Olympics can be "a beacon of hope and optimism", despite infections surging in Japan and other countries.
A virus state of emergency in Tokyo and other parts of Japan was extended on Friday, less than three months before the Games are due to begin.
The emergency measures come as Olympic organisers struggle to win over a sceptical Japanese public, who fear the Games could spread infections despite a ban on overseas fans and possibly domestic spectators too. — AFP
May 8, 2021
International Olympic Committee vice-president John Coates is adamant Saturday that nothing could stop the Tokyo Olympics from going ahead, despite ongoing risks from COVID-19.
Asked by AFP if there was any scenario in which the Games, which are due to start in July, could be cancelled or postponed again at this late stage, he replies: "No, there's not.
"The prime minister of Japan said that to the president of the United States two or three weeks ago," he continues to say that to the IOC.
May 8, 2021
Canada will skip a last-chance gymnastics qualifier for the Tokyo Olympics next month in Rio over COVID-19 safety concerns, officials announce.
Gymnastics Canada will not send a team to the 2021 Senior Pan American Championships in Brazil on June 4-13, passing up a chance to qualify one more gymnast in men's and women's artistic events and an individual and group in rhythmic competition.
Brazil is in the grip of an escalating COVID-19 crisis, with more than 416,000 deaths from the virus, the highest death toll in the world after the United States. — AFP
April 28, 2021
Australia's Olympic Committee hails a decision to fast-track vaccinations for athletes travelling to the Tokyo Games despite accusations of queue-jumping.
The Australian government announced late Tuesday that an estimated 2,000 athletes and staff would get jabs before travelling to the games, which are scheduled to begin on July 23.
"We want to see our athletes head to Tokyo to compete and then return to Australia safely," says health minister Greg Hunt. — AFP
April 17, 2021
US President Joe Biden gives his backing to Japan's efforts to hold a "safe and secure" Olympic Games this year after talk of cancelation due to the COVID-19 pandemic.
Japanese Prime Minister Yoshihide Suga, meeting Biden as the US president's first foreign guest, says his country was listening to experts and doing its "utmost" to prepare for the Tokyo Games.
"They are doing everything possible to contain infection and to realize safe and secure games from scientific and objective perspectives," Suga tells a joint news conference. — AFP
April 16, 2021
Australia is considering allowing its hundreds of Olympic athletes and support staff to jump the queue and get the coronavirus vaccine before heading to the Tokyo Games, a report says.
Earlier this month, the government in Canberra joined a growing number of countries halting the use of the AstraZeneca vaccine for younger people over fears it can cause serious blood clots.
It slowed the national rollout further, raising fears that the athletes could miss out as rival nations like the United States race ahead with inoculations for their Olympians in the face another wave of infections in Japan. — AFP
April 15, 2021
Two-time Canadian Olympic gold medallist Alex Baumann was appointed the new head of Swimming Australia on Thursday, promoted from his current role as chief strategist.
Baumann, who won the 200m and 400m individual medley titles at the 1984 Los Angeles Olympics, replaces Leigh Russell after she vacated the role in November.
"Alex has extensive experience both within leadership roles across other organisations and high-performance sport, and I think his credentials speak for themselves," said Swimming Australia president Kieren Perkins. — AFP
April 14, 2021
Holding the postponed Tokyo Olympics this summer will be "really difficult" given a spike in coronavirus infections across Japan, the head of the Tokyo Medical Association warns.
Haruo Ozaki sounded the alarm as rising daily cases prompt new virus restrictions in Tokyo and elsewhere in Japan.
"If infections spread further, in reality it would be difficult to hold the Olympics in its regular form with athletes coming from various countries, even if the Games are held with no spectators," the Sports Hochi daily quoted him as saying at a press conference. — AFP
April 9, 2021
For the first time, Brazilians representing their country at the Olympics will undergo anti-racism training, in a bid to deal with a deep-rooted problem that has sometimes stained the world of sport.
The Brazilian Olympic Committee launched the 30-hour online course this week, which will be mandatory for all 650 athletes, coaches, doctors, nutritionists, officials and other members of the country's delegation to the Tokyo Games in July and August.
"The goal of the course is to provide information, knowledge and also open a broad debate on racism in sport," said Rogerio Sampaio, the committee's secretary general and a gold medalist in judo at the 1992 Games. — AFP
April 6, 2021
Organizers say a Tokyo Olympics water polo test event has been postponed, following reports it had been called off because sport officials cannot enter Japan due to virus restrictions.
Test events function as dress rehearsals for each sport, and the two-day water polo test was supposed to open on Saturday but will now be held in May or June, Tokyo 2020 organizers say.
A series of qualifiers and tests for the virus-delayed Tokyo Games -- due to open on July 23 -- have been cancelled or postponed because of COVID-19 border rules. — AFP
April 6, 2021
North Korea will not attend the forthcoming Olympic Games in Tokyo, Pyongyang's sports ministry says, citing the risks of coronavirus infection.
At a meeting the North's Olympic Committee "decided not to participate in the 32nd Olympic Games in order to protect players from the world public health crisis caused by COVID-19", the North's sports ministry's news service says.
The isolated, nuclear-armed North's participation in the last Winter Games, in Pyeongchang in South Korea, was a key catalyst in the diplomatic rapprochement of 2018. — AFP
April 1, 2021
The Olympic torch relay should skip Osaka where coronavirus cases are spiking, the region's governor and the city's mayor said Thursday, local media reports.
Officials in Osaka would not immediately confirm the reported comments, which come as the government moves to impose new virus countermeasures in parts of Osaka and two other regions over rising infections. — AFP
March 25, 2021
The Tokyo Olympics torch relay kicks off, a year late and without spectators, heralding a major step towards the start of the coronavirus-delayed Games on July 23.
"This little flame never lost hope and it waited for this day like a cherry blossom bud just about to bloom," Tokyo 2020 chief Seiko Hashimoto tells officials and media in Fukushima, where the relay began. — AFP
March 25, 2021
The Tokyo Olympics torch relay kicks off Thursday, a year late and without spectators, heralding a major step towards the start of the coronavirus-delayed Games on July 23.
"This little flame never lost hope and it waited for this day like a cherry blossom bud just about to bloom," Tokyo 2020 chief Seiko Hashimoto tells officials and media in Fukushima, where the relay began. — AFP
March 21, 2021
Overseas fans will be barred from this year's pandemic-postponed Tokyo Olympics because of ongoing coronavirus concerns, organisers announce.
The unprecedented decision will make the Tokyo Games the first ever held without overseas spectators, as organisers scale back their ambitions for the event. — AFP
March 20, 2021
Olympic organizers meet Saturday for talks expected to bar overseas fans from this summer's pandemic-delayed Tokyo Games, in a bid to reduce virus risks and win over a sceptical public.
The move would be an unprecedented decision that will further scale back once-grand ambitions for the pandemic event. — AFP
March 18, 2021
The creative director for Tokyo's Olympic ceremonies will resign after making derogatory comments about a female Japanese comedian, in the latest headache for organisers of the virus-delayed Games.
Hiroshi Sasaki announced his decision after a report late Wednesday revealed he had proposed that popular plus-size entertainer Naomi Watanabe appear at the opening ceremony as a pig.
"My idea would be a huge insult to Ms Naomi Watanabe. This can't be taken back," he said in a statement issued early on Thursday. — AFP
March 4, 2021
Overseas spectators are likely to be shut out from the Tokyo Olympics, Japanese media reported Thursday, after organisers said that public safety would be the "top priority" at the coronavirus-delayed Games.
The Japanese government, Tokyo metropolitan government and Tokyo 2020 organising committee are leaning towards holding the massive event in front of a domestic audience only, the Yomiuri Shimbun and other outlets said.
Officials fear that an influx of visitors from abroad will endanger the Japanese public. — AFP
February 16, 2021
Local media say the panel charged with finding a new Tokyo Olympics chief after a sexism row will begin talks Tuesday, as campaigners urged more transparency in the selection process.
The panel is convening for the first time to choose a successor to 83-year-old Yoshiro Mori, who resigned on Friday after his claims that women talk too much in meetings sparked widespread outrage.
It is expected to be made up of eight members, with a 50-50 gender split. — AFP
February 12, 2021
Tokyo 2020 Olympics chief Yoshiro Mori resigns after making sexist comments that caused an international outcry with less than six months until the virus-postponed Games.
"My inappropriate statement has caused a lot of chaos... I wish to resign as president as of today," he tells a meeting of Tokyo 2020's council and executive board called to discuss his remarks. — AFP
February 10, 2021
Foreign volunteers for Tokyo Olympics face coronavirus limbo.
Around 9,600 foreigners in Japan and abroad are signed up for the virus-postponed Tokyo Games, which organizers insist will go ahead this year despite raging infections worldwide.
But they now face an agonising wait for news as tough decisions are made about how to hold the event safely, or at all. — AFP
February 2, 2021
The pandemic-postponed Olympics will go ahead this summer "however the coronavirus evolves", Tokyo 2020 president Yoshiro Mori says, brushing aside doubts about the event.
Organizers, Japan's government and Olympic officials are trying to shore up support for the Games despite a surge in infections around the world, less than six months before the opening ceremony.
Doubts about the Games have grown as countries have been forced to re-enter lockdowns, with large parts of Japan currently under a virus state of emergency, but Mori sounded a confident note. — AFP
January 31, 2021
Japanese sensation Naomi Osaka on Sunday said she was committed to competing in the delayed Tokyo Olympics, but believed public approval was crucial for the Games to go ahead this year.
Organisers are still adamant the Olympics can be held safely even if the coronavirus is not under control by the time the flame is lit on July 23.
The three-time Grand Slam champion admitted being worried by a recent poll that found 80 percent of the Japanese public were opposed to Tokyo hosting the event this year because of the pandemic. — AFP
January 27, 2021
Japan's Kyodo News reports that billionaire philanthropist Bill Gates said the Tokyo Olympics are "still possible" this year depending on the roll-out of coronavirus vaccinations.
Gates, whose foundation has donated $1.75 billion towards efforts to fight Covid-19, told Kyodo that the next few months would be crucial for the postponed 2020 Games.
"In the next few months, we have to look at the progress we make," Gates told Kyodo, referring to vaccine distribution. — AFP
January 21, 2021
The virus-delayed Tokyo Olympics will go ahead this summer, and there is "no plan B," International Olympic Committee chief Thomas Bach says in an interview Thursday.
"We have at this moment, no reason whatsoever to believe that the Olympic Games in Tokyo will not open on the 23rd of July," Bach tells Kyodo News.
"This is why there is no plan B and this is why we are fully committed to make these games safe and successful." — AFP
January 8, 2021
Tokyo Olympics organizers insist that the coronavirus-postponed Games will still go ahead despite Japan declaring a state of emergency less than 200 days before the opening ceremony.
Prime Minister Yoshihide Suga on Thursday announced the month-long measure covering the greater Tokyo area, taking effect from Friday, as the country battles a surge in infections.
Tokyo 2020 chiefs have already said that another postponement of the Games -- set to begin on July 23 -- is out of the question. — AFP
December 4, 2020
The coronavirus-delayed Tokyo Olympics will cost at least an extra $2.4 billion, organizers say, with the unprecedented postponement and a raft of pandemic health measures ballooning an already outsized budget.
The extra costs come as officials work to build enthusiasm for the first Games postponed in peacetime, insisting the massive event can go ahead next year even if the pandemic is not under control.
But more spending, on top of the previous budget of about $13 billion, could further harden public opinion in Japan, where polls this year showed a majority of people think the Games should be postponed again or cancelled together. — AFP
November 29, 2020
The coronavirus-delayed Tokyo Olympics could cost $1.9 billion more than its original budget of $13 billion, a 15% increase, a report says Sunday.
The Olympics organisers will formally decide the increased budget for the Games as early as mid-December after communicating with the Japanese government and the host city Tokyo, the Yomiuri Shimbun reports, citing unnamed Olympic sources.
The 2020 Games were pushed back a year as COVID-19 spread around the globe, and are now scheduled to open on July 23, 2021. — AFP
October 24, 2020
Olympic chief Thomas Bach warns against allowing the Games to "descend into a marketplace of demonstrations" after criticism of a rule banning protests by athletes.
The International Olympic Committee president has come under fire for the ruling, announced in a year which has seen widespread support by athletes for the Black Lives Matter movement.
But Bach, who won a team fencing gold medal at the 1976 Olympics, said he had learned first-hand about the "political impotence of sport" when West Germany boycotted the 1980 Games over the Soviet invasion of Afghanistan. — AFP
October 20, 2020
Tokyo Olympics organizers say they were on constant alert for cyberattacks but had yet to suffer "significant impact" after Britain accused Russia of targeting the Games.
Britain's foreign ministry said Russian spies attacked the 2020 Games' organisers, logistics services and sponsors before the event was postponed by one year because of the coronavirus pandemic.
Tokyo 2020 officials say they had taken a range of countermeasures against digital attacks but did not disclose details, citing security concerns. — AFP
October 7, 2020
The cost of the coronavirus-postponed Tokyo Olympics will be slashed by $280 million, organisers said Wednesday, touting a scaled-back, less flashy Games, with cuts to everything from staffing to pyrotechnics.
But the final cost of the event, officially budgeted before the pandemic at 1.3 trillion yen ($12 billion), remains unclear because additional expenses caused by the postponement have not yet been made public. — AFP
July 16, 2020
US Olympic and Paralympic Committee officials say they have added three independent mental health officers to support American athletes ahead of next year's Tokyo Olympics.
US Olympians were set to be competing next week in Japan before the global coronavirus pandemic forced the Games to be postponed to 2021.
"As our world continues to evolve during the challenges of a global pandemic and Games postponement, we want to ensure our athletes have the resources they need to focus on their mental health," says Bahati VanPelt, the USOPC chief of athlete services.
February 2, 2020
Tokyo Gov. Yuriko Koike promises to implement "thorough measures" to protect people from the deadly coronavirus in the run-up to this summer's Olympic Games. — AFP
December 20, 2019
The Tokyo 2020 Olympics are expected to cost some 1.35 trillion yen ($12.6 billion), organizers say, unveiling a final budget showing increased revenue balancing out extra costs including countermeasures against heat.
However, officials admitted the budget does not yet include an estimated three billion yen for moving the marathon and race walk north to Sapporo, as they wrangle with the International Olympic Committee over who bears the cost.
Revenues from domestic sponsorship and robust ticket sales have increased income by 30 billion yen, according to the fourth and final version of the Olympic budget. — AFP
August 18, 2019
France wins a thrilling mixed triathlon test event for the Tokyo 2020 Olympics Sunday, which passed off as planned in a welcome boost for organizers after difficulties with high temperatures and water pollution.
The swimming leg of the paratriathlon on Saturday was scrapped after water tests showed levels of e-coli bacteria more than double the acceptable standard and the running section of a women's test event on Thursday was curtailed in blistering temperatures, with French athlete Cassandre Beaugrand treated for heatstroke.
But on Sunday in the Japanese capital with the temperature a slightly cooler 30 Celsius, the levels of bacteria reduced to within permitted levels.
The mixed relay, a new event for Tokyo 2020 involving two men and two women, was won by France in a photo finish from Great Britain after a nail-biting final sprint.
July 25, 2019
Tokyo Olympics organisers test misting sprays and air-conditioned tents and even told volunteers to queue for a mock security check as they trialled cooling methods in case of severe temperatures at next year's Games.
Tokyo's hot and humid summer weather is a major concern for Olympic organizers, particularly after a deadly heatwave that engulfed the city last year.
July 23, 2019
Retired boxing icon Floyd Mayweather is named "special advisor" to China's boxing team as they look to improve their medal count at the 2020 Tokyo Olympics.
Monitor major updates as we follow developments in the 2020 Olympics in Tokyo.