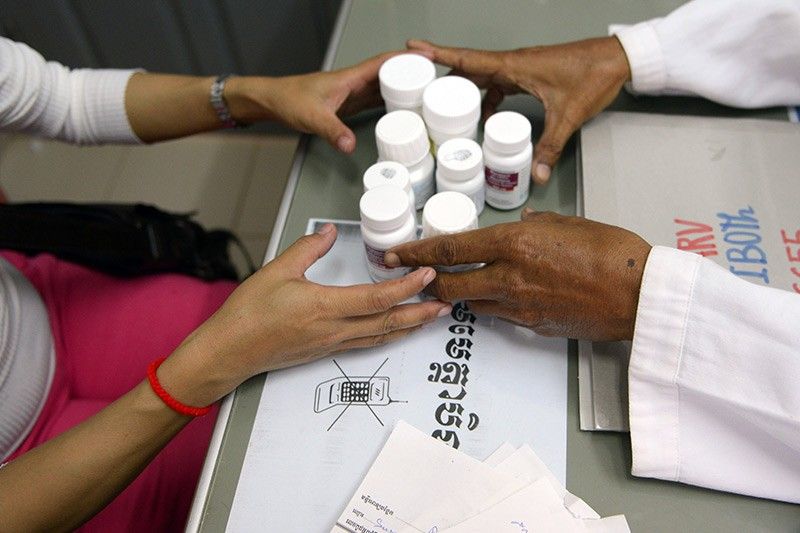 LATEST UPDATE: October 15, 2019 - 8:30am
LOCATION:
+ Follow Story
October 15, 2019
A third of the world's nearly 700 million children under five years old are undernourished or overweight and face lifelong health problems as a consequence, according to a grim UN assessment of childhood nutrition.
"If children eat poorly, they live poorly," says UNICEF Executive Director Henrietta Fore, unveiling the Fund's first State of the World's Children report since 1999. — AFP
September 22, 2019
The World Health Organization accuses Tanzania of failing to provide information on suspected cases of Ebola in the country, potentially stymying efforts to curb the spread of the deadly virus.
The WHO says it had learned on September 10 of a suspected case of Ebola in Dar es Salaam, and information emerged that this patient's contacts had been quarantined, and that the person had tested positive for Ebola. Two other suspected cases were unofficially reported.
"Despite several requests, WHO did not receive further details of any of these cases from Tanzanian authorities," reads a statement. — AFP
September 19, 2019
The Department of Health says polio re-emerges in the Philippines 19 years since the country was declared free of it by the World Health Organization.
July 16, 2019
HIV-related deaths last year fell to around 770,000 — some 33% lower than in 2010 — the United Nations says, but warned that global efforts to eradicate the disease were stalling as funding dries up.
An estimated 37.9 million people now live with HIV — and a record 23.3 million of those have access to some antiretroviral therapy, UNAIDS says in its annual report.
Highlighting the enormous progress made since the height of the AIDS epidemic in the mid-1990s, the report shows that the number people dying from the disease fell from 800,000 in 2017 to 770,000 last year. — AFP
Monitor major updates on threats to global health and medical breakthroughs to eradicate them.