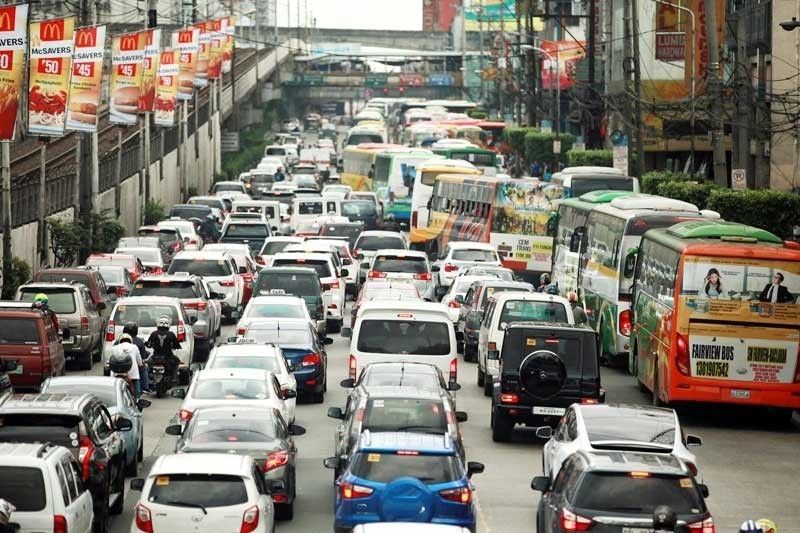 New push for emergency powers vs traffic crisis
LATEST UPDATE: July 11, 2019 - 12:53pm
LOCATION:
NATIONAL CAPITAL REGION
MANILA
+ Follow Story
The Department of Transportation should remember that the Senate will need it to be specific when asking for emergency powers for President Rodrigo Duterte to help ease traffic in Metro Manila and other urban centers, Sen. Grace Poe says.
"Any bill that will improve the quality of public services must certainly be prioritized. Its approval, however, will depend on a lot of factors—the cooperation of both Houses of Congress, the clarity of its objectives, compliance by agencies to the important data required and, if absolutely necessary, a certification of urgency from the president," she says in a press release.
Poe released the statement in response to a renewed call from DOTr to grant the executive branch emergency powers
According to a report by The STAR, under a bill that Sen. Francis Tolentino is drafting, Transportation Secretary Arthur Tugade, "under the direct supervision of Duterte , will serve as the traffic crisis chief tasked to pursue the speedy completion of transportation-related infrastructure projects, to include resolving right-of-way issues, entering into direct contracting and alternative modes of procurement."

But Poe says: "As regards the emergency powers being filed again, it is best for the DOTr to be reminded of what the other senators were asking for [during the] last Congress, particularly the specific list of projects as well as the traffic management plan to counter the effects of numerous infra projects in relation to the worsening traffic."

"We were all for passing the bill last Congress, if not for the failure of the DOTr to submit to us the list of projects that will be covered by the grant of powers. Everything must be well-defined," she says, adding Congress must not give a "blanket grant of emergency powers."
RELATED: Duterte hits Poe for saying emergency powers prone to corruption