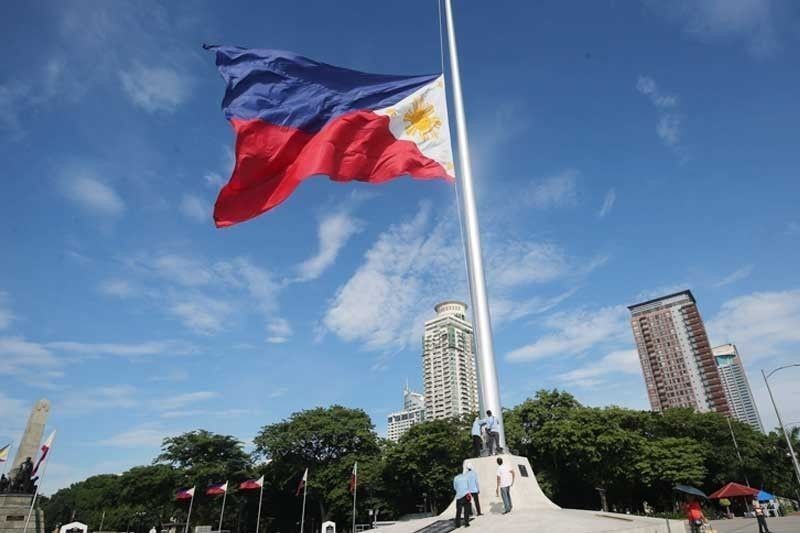 121st Philippine Independence Day
LATEST UPDATE: June 12, 2019 - 5:38pm
+ Follow Story
June 12, 2019
US Secretary of State Michael Pompeo congratulates the Philippines on the 121st anniversary of its declaration of independence from Spain, a declaration that the United States did not recognize in 1898.
The US eventually invaded the Philippines, which Spain had ceded to it in the Treaty of Paris signed that same year.
"Throughout these long years, the United States and the Philippines have maintained close bonds of friendship and cooperation, capped by an alliance that has helped maintain peace and prosperity in the region for almost 70 years," Pompeo says in a statement posted on the US Department of State website.
"As we recognize the enduring US-Philippines relationship, we wish prosperity and health for all Filipinos, whether at home or abroad, and a truly happy National Day," he adds.
June 12, 2019
The ASEAN Secretariat takes down a Facebook photo commemorating the Philippine Independence Day after several comments pointing out that it was displayed improperly with the red field on top signifying that it is a time of war.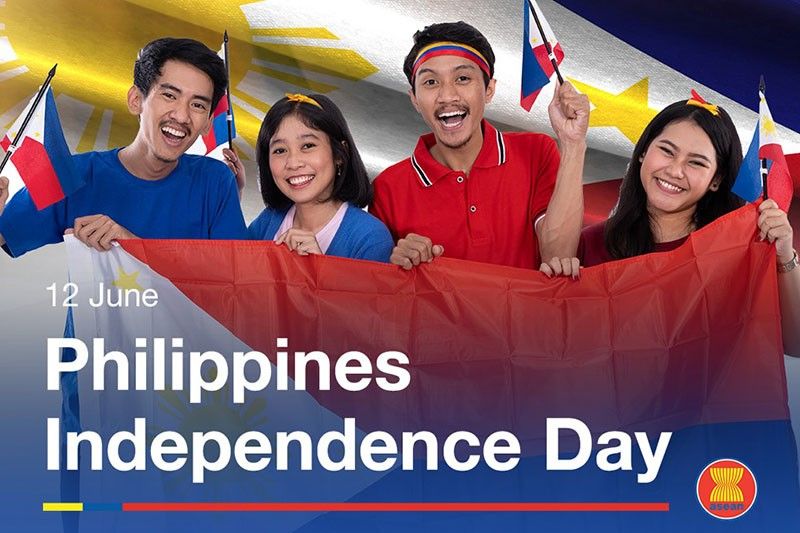 June 12, 2019
Burj Khalifa, the world's tallest man-made tower, will light up in the colors of the Philippine flag for the first time to mark Independence Day, the Philippine Embassy in the UAE says.
The red, white and blue motif of the Philippine flag will be donned by the 829.8-meter-tall tower at 9:40 p.m. Wednesday in Abu Dhabi (1:40 a.m. Thursday, Manila time).
June 12, 2019
Google releases a doodle to mark the Philippines' 121st Independence Day.
"Today's Doodle salutes Philippines Independence Day, celebrated across the islands and in Filipino communities all over the world."
"On this day in 1898, the Philippines, an archipelago of more than 7,000 islands in the western Pacific Ocean named after Spanish King Philip II, declared independence from Spain after more than 300 years of colonial rule."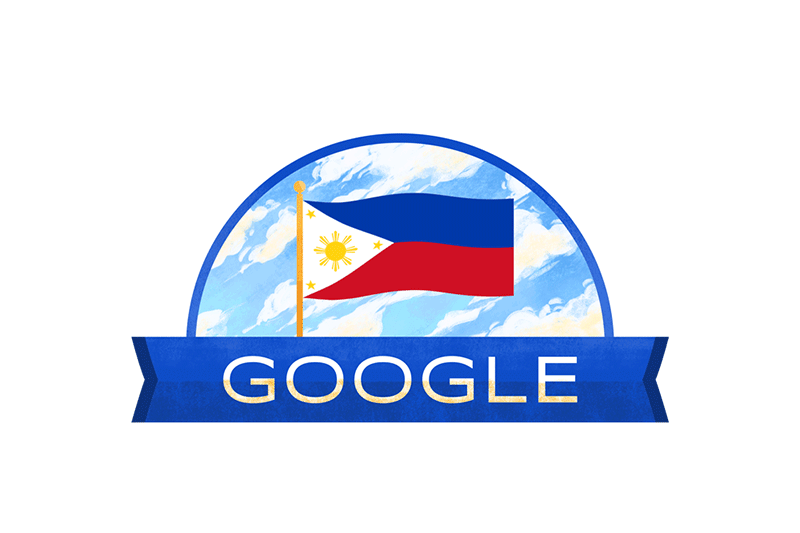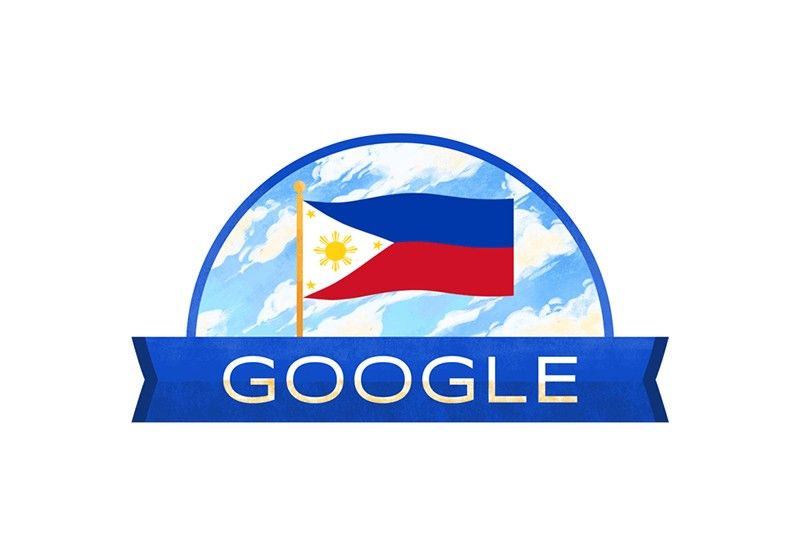 June 12, 2019
President Rodrigo Duterte calls on Filipinos to ensure that the sacrifices of the country's heroes and martyrs have not been in vain "and that their dream of a truly independent Philippines—whose people live freely in a secure, stable and prosperous society—will be achieved within our lifetimes."
June 12, 2019
In his Independence Day message, opposition Sen. Kiko Pangilinan calls on Filipinos to let this day serve as a reminder that the ways of freedom are never easy.
"Each day, we are always called upon to take action and keep guard to fight for and protect our territory, decent employment, equitable opportunities, and right to truth."

"It is upon us to nurture the struggles of our heroes who lit the fire toward an independent nation. We should plant, plant, plant — food, trees, and seeds of love of country for the survival of our people, our future, and our planet."
June 12, 2019
Vice President Leni Robredo in her Independence Day message tells Filipinos to uphold the responsibility our country's heroes fought for: to create a society that is free, just and humane.
"Ito ang pinaglaban ng mga nauna sa atin, at ito na rin ang tungkuling iniiwan sa atin upang gampanan: ang masigurong nabubuhay tayo sa isang Pilipinas kung saan umaangat ang bawat isang mamamayan."
June 11, 2019
The Metropolitan Manila Development Authority suspends the number coding scheme on June 12 as the country celebrates Independence Day.
June 10, 2019
Workers clean the Bonifacio Monument in Caloocan City a few days before the 121st commemoration of Philippine Independence.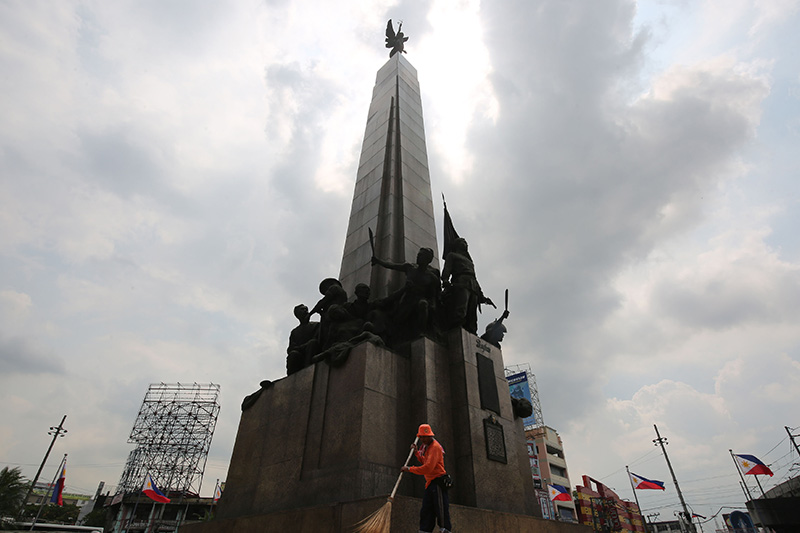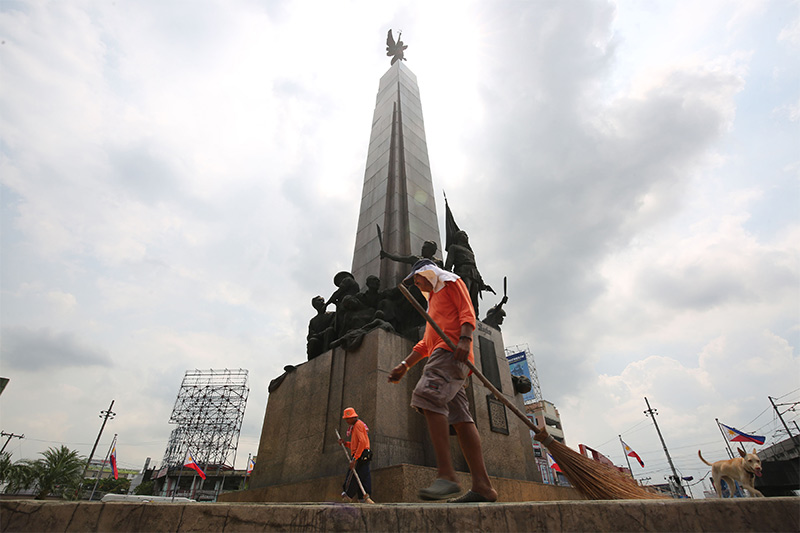 Photo from The STAR/Michael Varcas
Follow updates as the country marks 121 years of Philippine Independence.