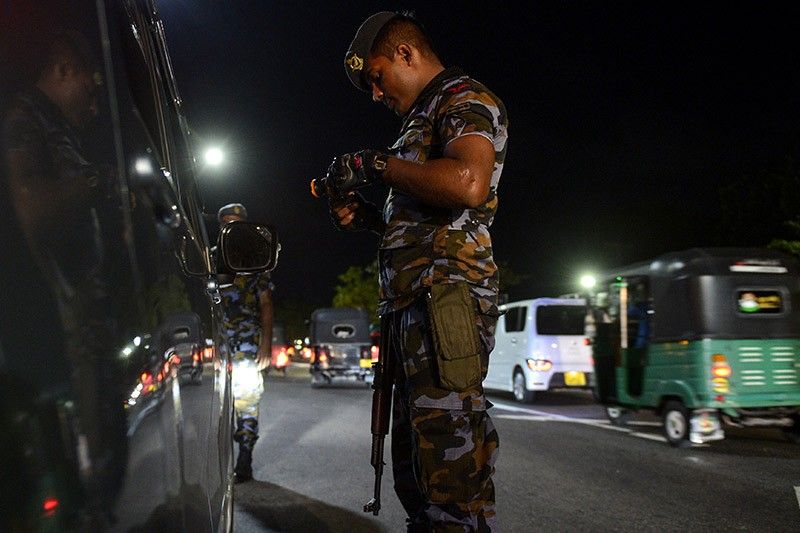 LATEST UPDATE: October 15, 2019 - 7:32am
LOCATION:
SRI LANKA
AUSTRALIA
NEW ZEALAND
PHILIPPINES
UNITED STATES
+ Follow Story
October 15, 2019
President Donald Trump says that US troops withdrawing from Syria will remain in the region to prevent a resurgence of the Islamic State group.
"United States troops coming out of Syria will now redeploy and remain in the region to monitor the situation and prevent a repeat of 2014, when the neglected threat of ISIS raged across Syria and Iraq," Trump says in a statement, using an acronym for the jihadist group.
Trump has given orders to pull all US troops from northern Syria — about 1,000 soldiers — as Turkey presses a deadly assault against Kurdish forces there. — AFP
July 17, 2019
Libya extradited to Britain the brother of suicide bomber Salman Abedi who attacked a concert in Manchester in May 2017, a security source says.
Hashem Abedi, arrested days after the bombing that killed 22 people, "is in the plane headed for Britain" after being handed over to British embassy staff, a spokesman for the force which held him tells AFP.
— AFP
July 2, 2019
The United States condemns a Taliban car bombing and gun assault in the capital Kabul on Monday that killed six people and wounded dozens including 50 children.
"This brazen attack demonstrates the Taliban's callous disregard for their fellow Afghans, who have repeatedly voiced the urgency of finding a peaceful resolution to the conflict," the White House says in a statement. — AFP
June 27, 2019
German authorities say they have arrested a Bosnian man wanted in connection with the 2015 Paris attacks and are preparing his extradition to Belgium.
"There is a European arrest warrant issued by the Belgian authorities against the accused on suspicion of abetting a terrorist organization linked to the terror attacks, including on the Bataclan concert hall, on November 13, 2015 in Paris," the German federal police office and Dresden prosecutors say in a joint statement.
— AFP
June 10, 2019
The Kurdish administration in northeastern Syria handed over 12 French orphans born to jihadist families to a French government delegation, an official says.
Kurdish officials handed over "12 orphaned French children from IS families to a delegation from the French ministry of foreign affairs," top foreign affairs official Abdulkarim Omar says in a statement.
— AFP
May 15, 2019
Major technology firms pledge to cooperate on "transparent, specific measures" to prevent the posting of violent extremist content online, part of a "Christchurch Call" launched in the wake of the massacre at two New Zealand mosques in March in which 51 people died.
"The dissemination of such content online has adverse impacts on the human rights of the victims, on our collective security and on people all over the world," said the signatories, including Google, Microsoft, Twitter and Facebook, at a meeting with world leaders in Paris.
Follow updates on global efforts to curb extremism.