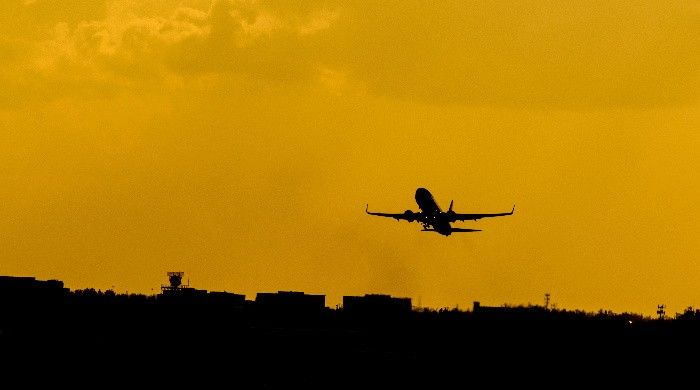 Flight cancellations 2019
LATEST UPDATE: November 18, 2019 - 10:46am
+ Follow Story
November 18, 2019
Due to Tropical Storm Ramon that is approaching Cagayan province on Monday, budget carrier Cebu Pacific canceled the following flights:
5J 504 Manila-Tuguegarao
5J 505 Tuguegarao-Manila
November 15, 2019
The Department of Transportation orders a halt in operations at Ninoy Aquino International Airport following PAGASA's issuance of Lightning Red Alert.
July 12, 2019
The on-time performance of Philippine Airlines and Cebu Pacific "significantly improved" two weeks after its management signed a pledge of commitment to aiding in the decongestion of the Ninoy Aquino International Airport in Manila, the Department of Transportation reports in a news release.
OTP rating for airports is measured by the number of departures and arrivals that take place within 15 minutes.
PAL's on-time performance improved from below 60% to 80% in June and further to 82% in July. Cebu Pacific, meanwhile, improved from 60% in June to 77% in July. It even reaches an OTP rating of 80% on peak days, reports COO Michael Ivan Shau.
June 10, 2019
President Duterte made a surprise inspection at the Ninoy Aquino International Airport's Terminal 2 following reports of flight delays and cancelations, Malacañang says.
Duterte spoke with airline and airport officers on the conduct of operations, the Palace says. He was similarly briefed on flight aberrations and actions planned to address the situation.
Ed Monreal, general manager of the Manila International Airport, as well as Civil Aviation Authority of the Philippines Director Jim Sydiongco joined the president as he took a break at an airport food kiosk.
Rep. Martin Romualdez (Leyte), who is among the names floated to become the next speaker of the House, as well as Davao businessman Sammy Uy were also present.
May 16, 2019
The Civil Aeronautics Board orders Cebu Pacific to submit within 30 days a plan detailing corrective measures to prevent inconvenience to passengers following a series of flight cancelations by the budget carrier.
Cebu Pacific applied for the cancelation of 172 one-way domestic flights from April 28 to May 10, 2019. This is equivalent to about 14 flights a day, out of its more or less 400 daily domestic flights, according to a DOTr news release.
The order proceeds from the report submitted by CAB to the Department of Transportation after the conduct of two formal hearings to explain circumstances behind the flight cancelations.
Cebu Pacific announces flight cancellations following the Magnitude 6.1 earthquake that jolted Luzon.
The affected domestic flights so far are:
5J 120 Clark-Hong Kong
5J 121 Hong Kong-Clark
5J 370 Clark-Macau
5J 371 Macau-Clark
5J 608 Clark-Cebu
5J 609 Cebu-Clark