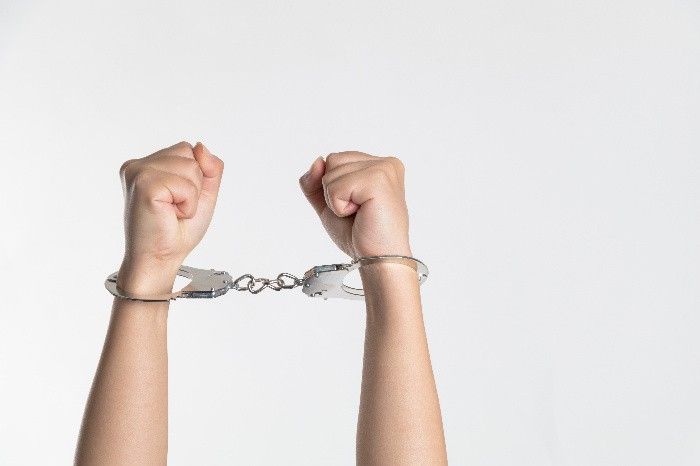 Moves to lower the age of criminal responsibility
LATEST UPDATE: February 2, 2019 - 9:31am
LOCATION:
METRO MANILA
HOUSE OF REPRESENTATIVES
+ Follow Story
February 2, 2019
Detained Sen. Leila de Lima is seeking an immediate review of the implementation of "Bahay Pag-asa" youth-care facilities in light of moves in Congress to lower the age of criminal responsibility, which the House now calls "age of social responsibility."
De Lima says in a press statement that she wants to find out how the facilities are being managed and whether they meet the objectives of the Juvenile Justice and Welfare Act, a law that has been blamed for a supposed increase in children in conflict with the law.
"It is high time to review the status of its implementation and reassess the compliance of local government units and other agencies regarding the Juvenile Justice and Welfare Act which has been existing for more than a decade now," she says.
"The government should also reassess whether these 'Bahay Pag-asa' centers live up to its purpose in delivering interventions that would help prevent youth offenders from repeating their offenses once they leave the institution," she also says.
January 30, 2019
Aaron Aquino, director general of the Philippine Drug Enforcement Agency, says a complaint has been filed before the Navotas prosecutor's office to serve as a "test case" and to "steer awareness" that the parents could be criminally liable for neglecting their children.
Despite criticisms against the Malacañang-backed move of the House of Representatives to hold children as young as 12 years old to be criminally liable, Aquino says juvenile offenders will become the country's next drug kingpins.
"These children will be our future enemies, the bigtime drug lords if we do not save them," he says in an interview. — STAR/Marc Jayson Cayabyab
January 28, 2019
The Philippine Interfaith Movement Against Human Trafficking expresses strong condemnation against the approval of the bill to lower the minimum age of criminal responsibility to 12 years old by the House of Representatives.
"As an alliance which works for the protection of victims of human trafficking, we also advocate for a safe, peaceful, and nurturing environment for children," it says in a statement after the House approved on final reading the bill to lower the minimum age of criminal responsibility from 15 years old to 12.
"While contrary to common knowledge, children represent a low percentage of the total population in conflict with the law despite many reports that the juvenile crime rate is increasing and that children under 15 are committing crimes under the control of crime groups. Statistics shows that in 2013, a mere 2.4% of crime is committed by children compared to adult and most of these are petty crimes," it says citing data from Unicef.
"Poverty and lack of opportunities to the majority of Filipino families in our country are the very same drivers that breed vulnerability to children to be in conflict with the law. They become an easy prey to criminal syndicates, and thus, only exacerbates their situation to be more exposed to more risks and dangers, as their basic needs are being neglected."
"We strongly encourage our government to focus its attention on the promotion of the rights and welfare of children, and address the roots of social problems driving children to commit crimes."
January 28, 2019
The House of Representatives' majority does it again, approving on third and final reading the bill seeking lower the minimum age of criminal responsibility to 12 years old, despite widespread criticisms.
The chamber voted 144-34 in favor of House Bill 8858.
January 24, 2019
Sen. Leila de Lima on Thursday calls for passage of Senate Bill No. 195, which she filed in 2016 and that imposes stiffer penalties and fines on criminal syndicates and parents who exploit children for crime.
"Lowering the age of criminal liability from 15 to nine years old cannot be an effective response to fight rising criminality. Our children are not the criminals here but victims of abuses and exploitation. They don't belong in jail," she says in a press release.
Under the bill, children are recognized as victims when adults "involve them in the commission of offenses or obtaining of gain from a crime either as participants and/or tools to commit crimes."
In her bill, a child who is 15 years old or under during the time the offense was committed is exempt from criminal liability. A child above 15 years old but below 18 years old is also exempt from criminal liability but can be subject to state intervention.
"Children are among the marginalized and most vulnerable in society. They must be protected from predators. These include parents and criminals who take advantage of their vulnerability," she says.
Amid opposition from children's welfare organization, human rights groups and relevant government agencies, the House of Representatives approves on second reading the bill seeking to lower the age of criminal liability from 15 years old to 12 years old.
The lower house's earlier draft legislation sought to lower the minimum age of criminals under law to 9 years old.
While an improvement from the first, the bill passed on second reading is still expected to encounter opposition by stakeholders who argue that children do not yet possess developed cognitive skills to fully discern consequences of their actions.