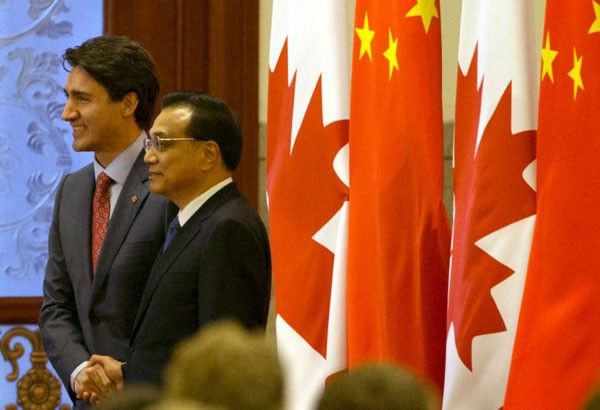 LATEST UPDATE: September 5, 2019 - 6:18pm
LOCATION:
+ Follow Story
September 5, 2019
China says it accepted Canada's choice for a new ambassador to Beijing but urged Ottawa to "reflect on its mistakes" amid diplomatic tensions between the countries.
Relations nosedived in December after Canadian police arrested a top executive of Chinese tech giant Huawei in Vancouver on a US warrant over charges related to the violation of Iran sanctions.
Beijing detained two Canadians -- former diplomat Michael Kovrig and businessman Michael Spavor -- days later in apparent retaliation, with both men now facing espionage-related accusations. — AFP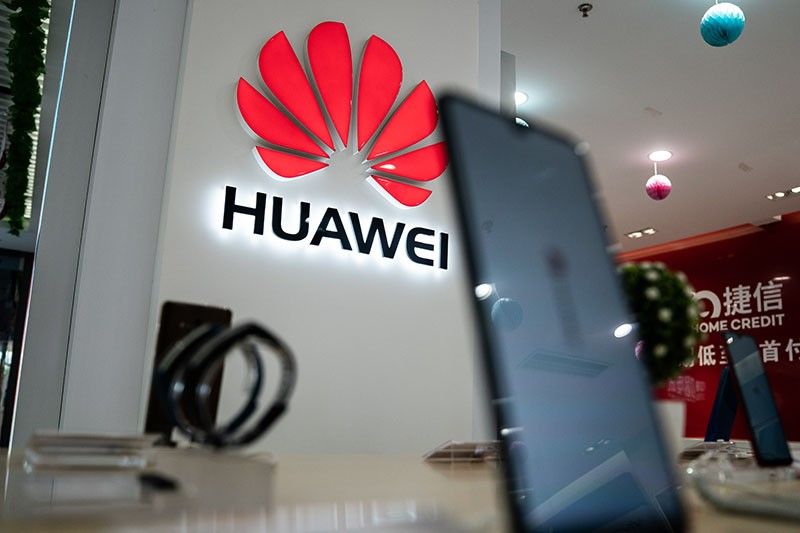 July 5, 2019
Canadian Prime Minister Justin Trudeau says US President Donald Trump raised the issue of two Canadians detained in China with President Xi Jinping in a recent meeting,
Trudeau had earlier said he was "confident" that Trump discussed with Xi the detention of ex-diplomat Michael Kovrig and consultant Michael Spavor, who are being held in China on suspicion of espionage.
"I can confirm that Mr. Trump did speak to his Chinese counterpart about the detained Canadians. This is a concern for us in Canada, but it is also a concern for our allies around the world," Trudeau tells a press conference in Montreal. — AFP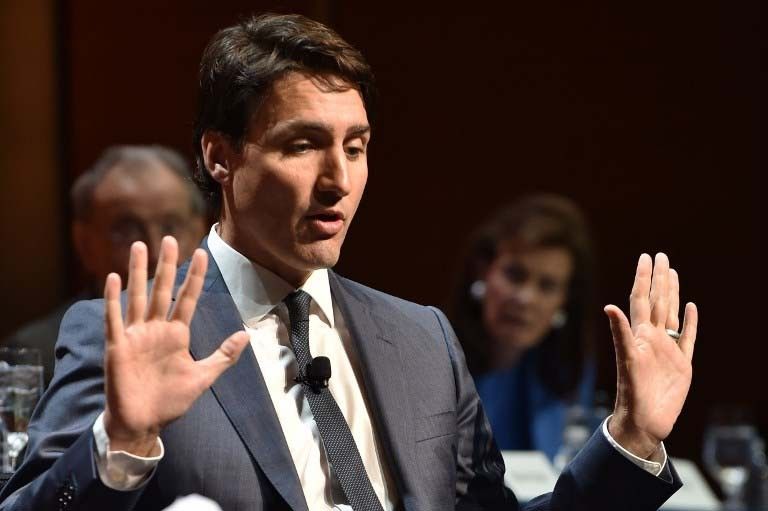 June 28, 2019
The Canadian military says two Canadian naval vessels were "buzzed" by Chinese fighter jets when they sailed through the East China Sea this week.
A Canadian navy helicopter was also targeted by a laser detected from a nearby fishing boat, it says in a statement.
There were no injuries nor damage, but the revelations come amid heightened tensions between the two nations over Canada's arrest of a senior telecoms executive last December and China's detention of two Canadian nationals in apparent retaliation. — AFP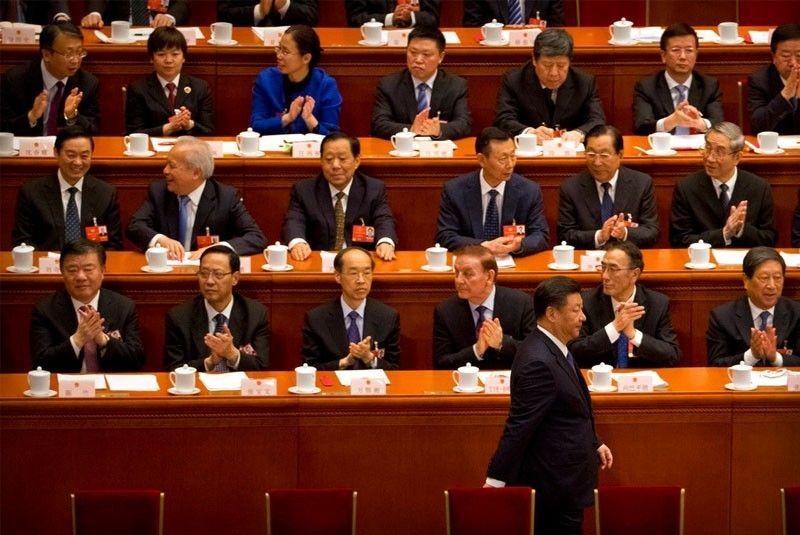 June 13, 2019
Office of Prime Minister Justin Trudeau says China ignored the Canadian leader's personal request for dialogue to end a spiralling diplomatic row.
Trudeau requested the call in January with Premier Li Keqiang so he could "personally advocate" for the immediate release of two Canadians detained a month earlier and for clemency in the case of another Canadian who would later be sentenced to death for drug trafficking, his spokeswoman Chantal Gagnon says in a statement.
"Our appeal for clemency (in the drug case) was also made directly to senior Chinese officials," she adds.
The disclosure comes amid growing domestic calls for Trudeau to step up pressure on China to release the two Canadians, whom his government has said were arbitrarily detained. — AFP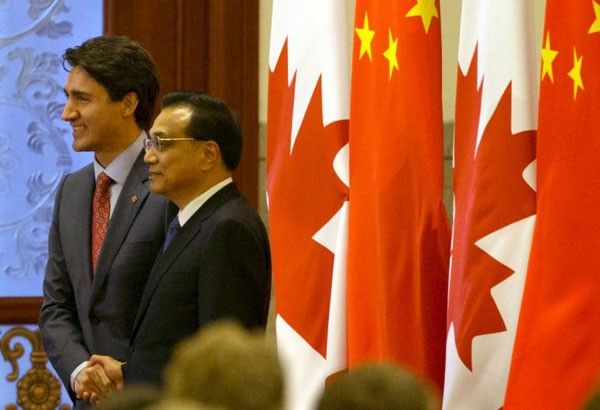 January 31, 2019
NATO chief calls on China to treat detained Canadian citizens "fairly and with due process."
January 26, 2019
Canada's ambassador to China says it would be "great" if the United States dropped its extradition request for a Chinese telecommunications executive arrested in Canada. — AFP
January 23, 2019
China has demanded the U.S. drop a request that Canada extradite a top executive of the tech giant Huawei, shifting blame to Washington in a case that has severely damaged Beijing's relations with Ottawa.
Foreign Ministry spokeswoman Hua Chunying says Meng Wanzhou's case was out of the ordinary and Canada's extradition treaty with the U.S. infringed on the "safety and legitimate rights and interests of Chinese citizens." — AP
January 22, 2019
A group of more than 100 former diplomats and academics have signed an open letter to Chinese President Xi Jinping calling for the release of two Canadians who have been detained on allegations of espionage.
Former diplomat Michael Kovrig and businessman Michael Spavor were on December 10 arrested for activities that "endanger China's security" -- a phrase often used by Beijing when alleging espionage. — AFP
January 17, 2019
The U.S. State Department says that China's death sentence on a Canadian man is "politically motivated."
The statement from U.S. deputy spokesman Robert Palladino says that U.S. Secretary of State Mike Pompeo and Canadian Foreign Minister Chrystia Freeland spoke Tuesday and "expressed their concerns about the arbitrary detentions and politically motivated sentencing of Canadian nationals."
A Chinese court resentenced Robert Schellenberg to death in a sudden retrial of a drug-smuggling case on Monday. — AP
January 16, 2019
Canada is urging Beijing to grant clemency to a Canadian sentenced to death for drug trafficking, after his sentence reignited a diplomatic dispute that began last month.
Ottawa has warned its citizens about the risk of "arbitrary enforcement" of laws in China following a court's sentencing of Robert Lloyd Schellenberg, 36, to death on Monday, increasing a previous 15-year prison term. — AFP
January 15, 2019
Beijing has slammed Canadian Prime Minister Justin Trudeau for making "irresponsible remarks" after he criticized a Chinese court's death sentence against a convicted Canadian drug smuggler.
"We urge the Canadian side to respect the rule of law, respect China's judicial sovereignty, correct their mistakes, and stop making such irresponsible remarks," foreign ministry spokeswoman Hua Chunying says at a press briefing. — AFP
A diplomatic spat between Beijing and Ottawa has intensified as Canada warned its citizens of the risk of "arbitrary enforcement" of laws in China after a Canadian drug suspect was sentenced to death.
The Canadian government updated its travel advice hours after a court in northeast China sentenced Robert Lloyd Schellenberg, 36, to death at a retrial after his previous 15-year prison term was deemed too lenient.
The punishment was handed down amid a clash between Ottawa and Beijing over Canada's arrest of a top executive from telecom giant Huawei last month on a US extradition request related to Iran sanctions violations. — AFP