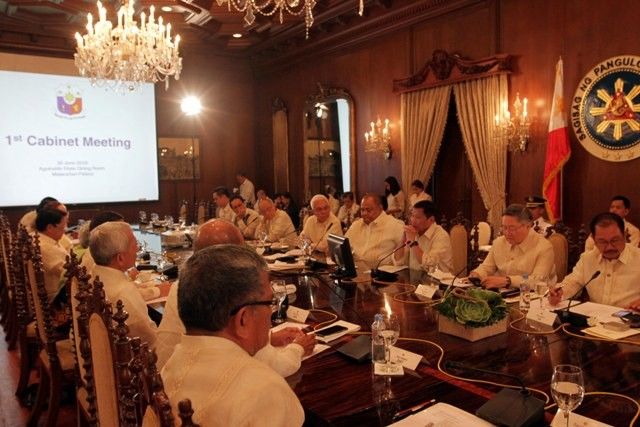 LATEST UPDATE: October 22, 2019 - 10:22am
LOCATION:
+ Follow Story
October 22, 2019
President Duterte appoints Vice Admiral Joel Garcia as the 28th commandant of the Philippine Coast Guard. He is set to assume the position on Thursday, October 24.
"Vice Admiral Garcia is a graduate of the Philippine Merchant Marine Academy and a license master mariner. He is the current Executive Director of the National Coast Watch Center (NCWC), under the Office of the President; and the Chairperson of the Regional Cooperation Agreement on Combating Piracy and Armed Robbery against Ships in Asia (ReCAAP) Governing Council, based in Singapore," the Coast Guard says in a statement.
"He earned his Masters of Science degree in Maritime Safety Administration from the World Maritime University (WMU) in Malmo, Sweden and Masters in Shipping Management from the Philippine Merchant Academy (PMMA)."
The Coast Guard says it is also grateful for the outgoing commandant, Admiral Elson Hermogino, for achieving great feats towards the advancement of the command.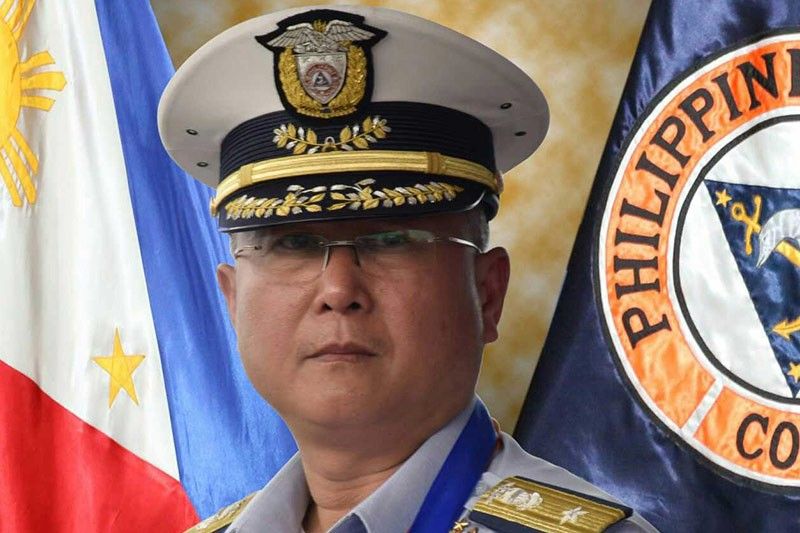 October 16, 2019
Former House Speaker Feliciano Belmonte Jr. (4th Dist., Quezon City) has been appointed special envoy of the president to Japan for Trade and Market Access.
Itinalaga ni Pres. Duterte si dating House Speaker Feliciano Belmonte Jr. bilang Special Envoy of the President to Japan for Trade and Market Access. | via @halili_maricel pic.twitter.com/SqlcPD2UNO

— News5 AKSYON (@News5AKSYON) October 16, 2019
Executive Order 595, s. 2006 allows the appointment of special envoys "for a specific and expressly stated mission or purpose, or specified act or event."
Special envoys generally report and perform their missions under the supervision of the Foreign Affairs secretary or the head of the diplomatic or consular post where the mission will be carried out "unless by virtue of his rank or the nature of the mission he is to report directly to the president."
October 4, 2019
Former Palace official Mocha Uson's appointment as deputy executive director of the Overseas Workers Welfare Administration is unacceptable, a migrant workers' group in Hong Kong says.
"Mocha Uson has no qualification to represent the OFWs. As a matter of fact, she put the lives and security of Filipino workers in Kuwait when she was the PCOO assistant secretary appointed by President Duterte," Dolores Balladares Pelaez, chairperson of the United Filipinos in Hong Kong (UNIFIL-MIGRANTE HK, says in a statement sent by the group.
"We denounce the appointment of Mocha Uson as OWWA Deputy Executive Director. This is unacceptable to overseas Filipino workers whose mandatory contributions require provision of welfare protection!" the group also says.
October 1, 2019
Overseas workers' group Migrante says the appointment of former Palace official Mocha Uson shows the government is not serious in addressing OFW issues and that it is "extremely concerned that discriminatory practices in the delivery of services to our OFWs who are not loyal to Duterte will be rampant."
"Mocha Uson's active participation in discriminating against and demonizing OFW activists who are critical and outspoken about his policies, poor record and criminal neglect in addressing their concerns serves Duterte's political agenda in silencing organized voices who are defending their democratic rights," the group also says.
"Duterte is putting the hard earned money of OFWs at easy disposal of a government official with a record of wasting people's money in purveying fake news and senseless junkets."
September 30, 2019
Esther Margaux "Mocha" Uson, who ran in the May polls to represent AA Kasosyo party-list at the House of Representatives, has been appointed deputy administrator of the Overseas Workers Welfare Administration.
OWWA is an agency of the Department of Labor and Employment.
According to the 1987 Constitution, "no candidate who has lost in any election, shall within one year after such election, be appointed to any office in the Government or any Government-owned or controlled corporations or in any of their subsidiaries."
Uson was previously an assistant secretary of the Presidential Communications Operations Office, and was with the Movie and Television Review and Classification Board before that.
August 5, 2019
William Dar, who briefly served as acting Agriculture secretary during the presidency of Joseph Estrada, returns to the department as its new chief.
JUST IN: William Dar is new Agriculture Secretary. Dar just confirmed to The STAR that he is set to take his oath in Malacañang at 2PM today @PhilippineStar @PhilstarNews

— Maureen Simeon (@maureensimeon) August 5, 2019
The STAR reported that DAR is set to take his oath in Malacañang at 2 p.m. today.
Dar replaces Emmanuel "Manny" Piñol who resigned from his post last June.
July 1, 2019
Former Sen. Gregorio Honasan II has taken his oath as secretary of the Department of Information and Communications Technology, Executive Secretary Salvador Medialdea says.
JUST IN: Executive Secretary Salvador Medialdea confirms former senator Gregorio Honasan has taken oath as new information and communications technology secretary | @alexisbromero

— Philstar.com (@PhilstarNews) July 1, 2019
Honasan's term as senator ended on Sunday, June 30.
Honasan said last November that he had accepted President Rodrigo Duterte's offer to head the DICT "for a better Philippines, a better government, for the Filipino people, and for a better future for our most precious children."
When his name was floated as a potnetial ICT secretary, Honasan was teased by his fellow senators for using an old mobile phone that can only be used for calls and for text messages.
"The thing is he will be in the executive department. From there, things may turn to different situations in the future. I think he will be an asset to the DICT because what we see is the communications and technology part but national security is a big factor," Senate President Vicente Sotto III also said last November.
December 11, 2018
Gen. Carlito Galvez Jr., who is retiring as Armed Forces of the Philippines chief of staff, will take over the Office of the Presidential Adviser on the Peace Process.
JUST IN | Pres. Rodrigo Duterte announces outgoing AFP Chief of Staff Gen. Carlito Galvez, Jr. will join the Cabinet as the new secretary of the peace process. pic.twitter.com/EiI4I3Gtv7

— ONE News PH (@onenewsph) December 11, 2018
Galvez will replace Jesus Dureza, who resigned from OPAPP on November 27. Dureza resignation was announced along with the firing of Peace Undersecretary Ronald Flores and Assistant Secretary Yeshter Donn Baccay.
Duterte said they had "messed up" but did not elaborate.
Prior to being designated AFP chief, Galvez was active in the monitoring and implementation of the ceasefire between the government and the Moro Islamic Liberation Front.
He hinted he would campaign for the Bangsamoro Organic Law when he returns to civilian life. The BOL, which will implement the peace agreement between the government and the MILF, will be ratified in a plebiscite in January 2019.

The Commission on Appointments has unanimously approved the appointment of Teodoro Locsin Jr as secretary of Foreign Affairs
His confirmation will be submitted to the Senate plenary for approval.