Attacks on lawyers, court officials
+ Follow Story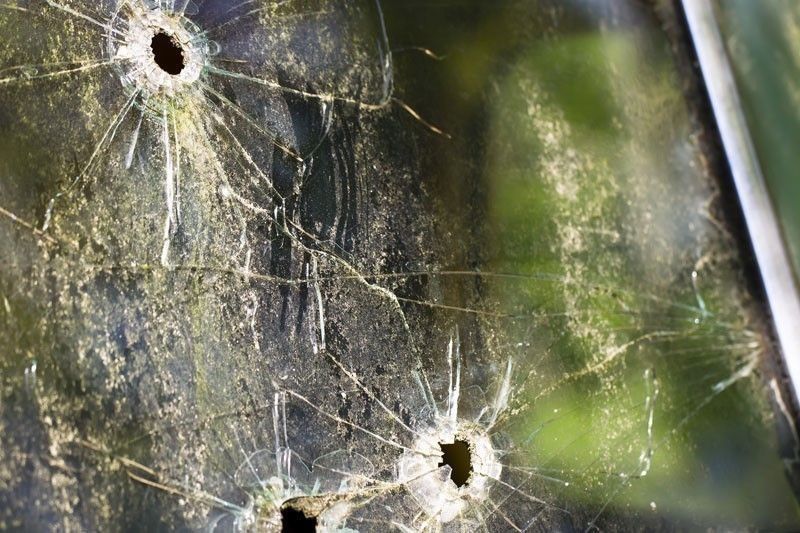 March 23, 2021
The Supreme Court condemns in the strongest sense every instance where a lawyer or judge is threatened.
Reading the statement of the high court, SC spokesperson Brian Hosaka says to threaten judges and lawyers is no less than an assault to the judiciary.
"The assault the judiciary is to shake the very bedrock on which the rule of law stands. This cannot be allowed in a civilized society like ours," he says. — report from Philstar.com/Kristine Joy Patag
November 23, 2020
The Integrated Bar of the Philippines' Cebu City chapter says it "condemns to the highest degree" the shooting of lawyer Joey Luis Wee outside his office in Barangay Kasambagan in Cebu City.
In a statement carried by The Freeman, IBP-Cebu City says Wee is fighteing for his life in a Cebu City hospital.
"The attempt to take any life will never be tolerated in a civilized society. The brazen attack to our brother in the legal profession is taken as an attack to the whole legal community. We call upon all concerned agencies of government to immediately address this case and see to it that all perpetrators be brought to justice," it also says.
Last week, 35-year-old lawyer Eric Jay Magcamit was shot and killed in Palawan while he was headed to a court hearing.
Earlier this month, Manila court judge Maria Teresa Abadilla was shot dead by her clerk of court, lawyer Amador Rebato Jr.
Rebato later killed himself.
Abadilla's shooting has prompted a National Bureau of Investigation probe and a review of court security protocol.
RELATED: After Manila court shooting, IBP says to continue helping lawyers with stress, security
November 11, 2019
Probers are optimistic it would only take a little more time for the investigation into the murder of Ilocos Sur Judge Anacleto Mario Bañez comes to a close.
This,as the slain judge will be laid to rest at the private Forest Lake memorial park in San Juan, La Union on Wednesday.
"We already have witnesses," assures La Union police director Silverio Ordinado, as he bares that they have already a "person of interest" in the ambush.
The judge was driving home in San Fernando City, La Union at around when motorcycle-cycle gunmen fired at him at barangay Mameltac last Tuesday. ?— The STAR/Artemio Dumlao
November 7, 2019
Ilocos Sur Judge Mario Anacleto Marrerro Bañez's work in the Regional Trial Court branch 25 in Tagudin, Ilocos Sur and even personal dealings are being sifted through by the La Union police to nail down his killer.
La Union police director Lt. Col. Silverio Ordinado said the regional polic The's cybercrime unit have been tasked to enhance the close circuit television (CCTV) footages of the suspects to ascertain their identities.
The Judge was driving home aboard his Hyundai accent car to his family San Fernando City, La Union at around 5:40 Tuesday afternoon when motorcycle-cycle gunmen fired at him at barangay Mameltac. — The STAR/Artemio Dumlao
November 5, 2019
Judge Mario Anacleto Bañez of Tagudin, Ilocos Sur Regional Trial Court Branch 25 was shot in San Fernando, La Union on Tuesday afternoon, Court Administrator Midas Marquez confirms.
According to a police incident report, Bañez was heading home in his car when he was shot by an unidentified gunman who fled the scene after the incident.
He was reportedly rushed to Bethany Hospital but was declared dead on arrival.
June 10, 2019
Oriental Mindoro Provincial Prosecutor Josephine Caranto-Olivar was shot this morning while entering her house, the Department of Justice says in a media release.
Justice Undersecretary Markk Perete says Olivar sustained five gunshot wounds: two in the head and three in the body.
"She will have to undergo an operation for the wounds in the body."
"The Department calls on our law enforcement authorities to investigate this incident that those responsible may be held to account before the law," Perete says.

March 16, 2019
The killing of another lawyer, the 38th since President Rodrigo Duterte took office in 2016, may be due to his work representing defendants in drug cases, Human Rights Watch says in a dispatch.
The rights group says Rex Jasper Lopoz's family believes his murder was linked to the Duterte administration's "war on drugs," in which thousands have died. Lopoz, who was known in the area as a leftist activist, was gunned down by unidentified men Wednesday evening in front of a shopping mall in Tagum City, Davao del Norte.
READ: IBP: Lawyer, 38th since Duterte administration, killed
Chief Justice Teresita De Castro confirms the death of Ozamiz Regional Trial Court Judge Edmundo Pintac, who was shot on his way home on Monday, October 8.
"I am calling on the Philippine National Police to exert all means and efforts to apprehend the perpetrators at the soonest possible time," she says in a statement.
Last week, an Ilocos Norte clerk of court was killed and process server injured in an ambush in Batac City.