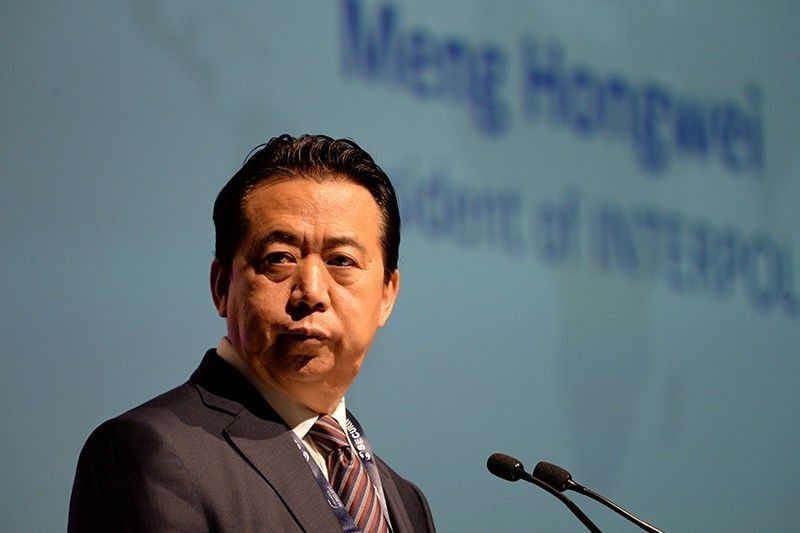 Interpol's missing Chinese chief
LATEST UPDATE: January 21, 2020 - 3:44pm
+ Follow Story
January 21, 2020
Former Interpol chief Meng Hongwei, who disappeared on a visit to China in 2018, was sentenced Tuesday to more than 13 years in prison for bribery, according to a court statement.
Meng was sentenced to 13 years and six months in prison and fined two million yuan RMB ($290,000), says the Tianjin First Intermediate People's Court. — AFP
The former Chinese head of Interpol, who went missing last month, has been placed under investigation for accepting bribes, China's public security ministry says.
Meng Hongwei, who resigned on Sunday, "accepted bribes and is suspected of violating the law", the ministry says in a statement, adding that any others who took bribes will be investigated.
(Lead photo: In this file photo taken on July 4, 2017, Meng Hongwei gives an address at the opening of the Interpol World Congress in Singapore. Roslan Rahman/AFP)
View full article here.