Mass shootings
+ Follow Story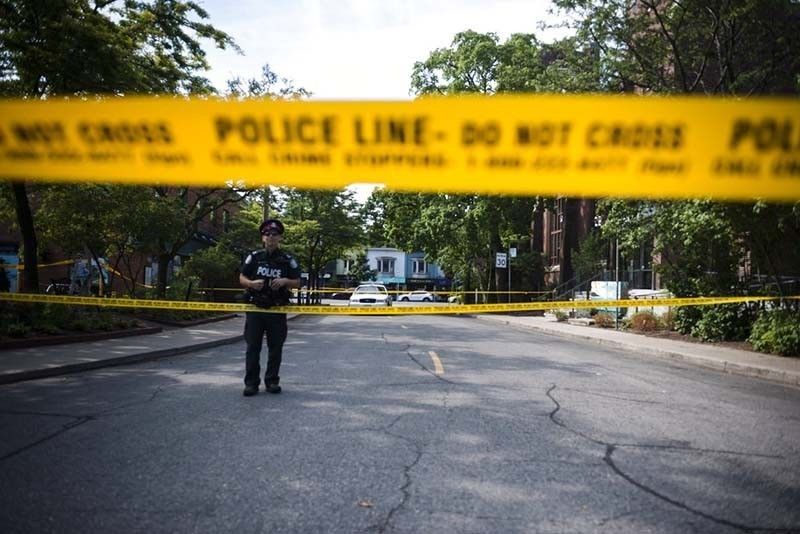 July 18, 2022
Three people were killed and another three injured Sunday at a mall in the US state of Indiana, officials said, the latest in a spate of gun violence in the country.
"We experienced a mass shooting this evening at the Greenwood Park Mall," Mark Myers, the mayor of Greenwood, Indiana, said in a statement.
"We have three fatalities at this time and three others injured."
Myers said that the gunman had been shot dead by "an armed individual."
The Greenwood police shared a post on their Facebook page asking for witnesses to the shooting to contact the department with information.
The attack is the latest in a wave of gun violence plaguing the United States, where about 40,000 deaths a year are caused by firearms, according to the Gun Violence Archive. -- AFP
July 5, 2022
A massive manhunt is underway Monday for a gunman who shot dead six people with a high-powered rifle at a US Independence Day parade in a wealthy Chicago suburb -- the latest in a series of shocking mass shootings.
Firing into the holiday crowd from a rooftop, the gunman triggered scenes of total chaos as panicked onlookers ran for their lives, leaving behind a July 4 parade route strewn with chairs, abandoned balloons and personal belongings.
Emergency officials said around two dozen people, including children, were treated for gunshot injuries, with some in critical condition. — AFP
May 27, 2022
US President Joe Biden and his wife Jill will head to Texas on Sunday to offer condolences to the loved ones of victims of the deadly shooting at Robb Elementary School, the White House says.
The Bidens will "grieve with the community that lost 21 lives," the White House said in a brief statement about the trip to Uvalde, which had been expected in the wake of Tuesday's carnage. — AFP
November 16, 2019
The sheriff's department says the teenager who shot dead two classmates at his California high school before turning the gun on himself died in a hospital.
Nathaniel Berhow went on a rampage at Saugus High School near Los Angeles before shooting himself in the head on Thursday, his 16th birthday.
"He died at 3:32 pm" on Friday, Marvin Crowder of the Los Angeles County Sheriff's Department says. — AFP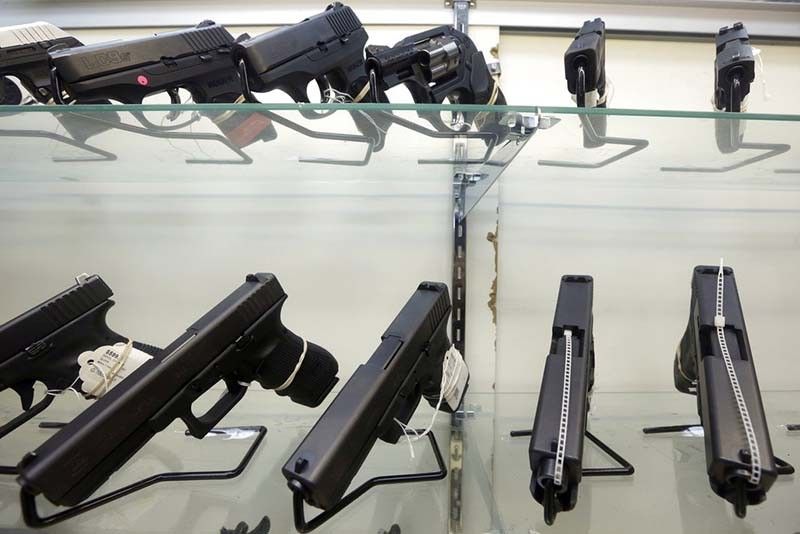 September 1, 2019
At least five people have been killed in a mass shooting that left 21 victims, police in the US state of Texas says.
"We have at least 21 victims, 21 shooting victims and at least five deceased at this point in time," a public affairs officer for Odessa police tells reporters.
Midland Mayor Jerry Morales tells Fox News that three police officers were among those shot, but they were expected to survive. — AFP
August 16, 2019
President Donald Trump says more mental hospitals are needed to take potential mass killers off the streets in response to recent mass shootings, while staying quiet on a pledge to toughen gun laws.
Speaking to a crowd of supporters estimated at around 12,000 in Manchester, New Hampshire, Trump did not once mention his efforts to push for background checks on would-be gun purchasers.
Instead, he focused on the theory that the endless spate of mass killings carried out by men with easily obtained semi-automatic rifles is mostly down to lack of mental facilities. — AFP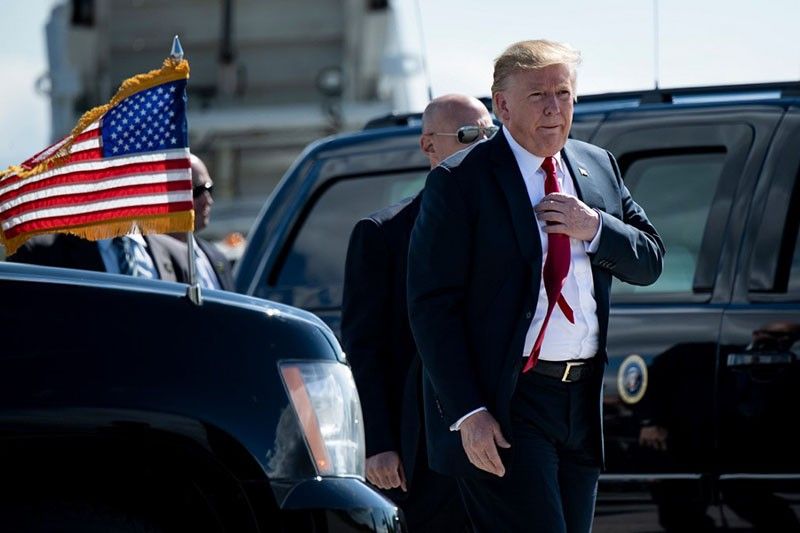 August 4, 2019
Texas authorities are investigating the mass shooting at a Walmart store in El Paso as a possible hate crime, the city's police chief says, as authorities study an online manifesto linked to the suspect.
A 21-year-old from Allen, a suburb of Dallas, surrendered to police outside the store after the rampage that left 20 people dead and 26 wounded.
US media identified him as Patrick Crusius, who is white, and linked him to a "manifesto" posted online that includes passages railing against the "Hispanic invasion" of Texas. — AFP
March 23, 2019
Local media report that the.teenager who survived the Parkland school shooting in Florida has killed herself while struggling with survivors' guilt.
Sydney Aiello, 19, was a student at Marjory Stoneman Douglas last February 14 when a former student opened fire with a semiautomatic weapon, killing 14 students and three staff members.
Among the dead were two of Aiello's best friends, Meadow Pollack and Joaquin Oliver. — AFP
February 16, 2019
Authorities say five people were killed and multiple police officers were shot when a gunman opened fire in an industrial area on the outskirts of Chicago, the latest mass shooting to hit the United States.
The shooting took place at approximately 1:28 pm (1928 GMT), at a giant manufacturing complex in Aurora, Illinois -- a small suburb 40 miles (65 kilometers) west of central Chicago. — AFP
January 5, 2019
"Multiple victims" in shooting near Los Angeles, say local police.
November 10, 2018
The mayor of Thousand Oaks says that three-quarters of his city is under fire evacuation orders and that most likely includes people affected by the deadly bar shooting this week.
Mayor Andy Fox spoke Friday about the back-to-back crises his city faced when a wildfire threatened the city the day after a gunman killed 12 people at a country music bar.
Fox says the distinction between the two events is that the victims of the Borderline Bar and Grill and their family members experienced a permanent loss they may never recover from.
So far, he says, no one has died from the fire that has burned into the city.
Fox says that the fire is serious situation, but that homes can be rebuilt. — AP
November 9, 2018
Officials say five off-duty officers were inside Borderline Bar and Grill in the city of Thousand Oaks when gunfire erupted and helped get people to safety.
Ventura County Sheriff's Office Capt. Garo Kuredjian said Thursday that the two officers from the city of Oxnard and three from Los Angeles "assisted in evacuating those that were injured" and helped prevent others from being hurt.
When the gunfire ended Wednesday night, 12 people were dead and suspect David Long was dead from an apparent self-inflicted gunshot wound.
Authorities have not determined a motive. — AP
November 9, 2018
Ventura County Sheriff Sgt. Eric Buschow says the gunman is dead inside a Southern California bar where 11 people were injured late Wednesday.
Authorities say a responding deputy was shot and taken to a hospital. No other information on the victims was immediately known.
Ventura County Sheriff's Office Capt. Garo Kuredjian said the first reports of shots fired came around 11:20 p.m. at the Borderline Bar & Grill in Thousand Oaks, which is about 40 miles west of Los Angeles.
The bar's website says its hosts "College Country Night" every Wednesday. Police said hundreds were inside when the shooting occurred. — AP
November 9, 2018
Authorities say multiple people were injured at a shooting at a bar in Southern California on Wednesday night.
Police tell the Los Angeles Times that at least 30 shots were fired at the Borderline Bar & Grill in Thousand Oaks, which is about 40 miles west of Los Angeles. The extent of the victim's injuries has not yet been released.
The Times reports that there were multiple reports of shots fired and people hit. Law enforcement and emergency crews were flooding the scene.
Authorities urged the public to avoid the area.
November 3, 2018
Authorities have identified the shooter at a yoga studio in Tallahassee and the two people he killed, the Tallahassee Democrat reports.
The Tallahassee Police Department has identified the shooter as Scott Paul Beierle, 40, the newspaper reports. He killed himself at the scene Friday.
The department identified the two people who were killed as Dr. Nancy Van Vessem, 61, and Maura Binkley, 21, the Democrat reports.
The newspaper says that Van Vessem was internist who served as chief medical director for Capital Health Plan. — AP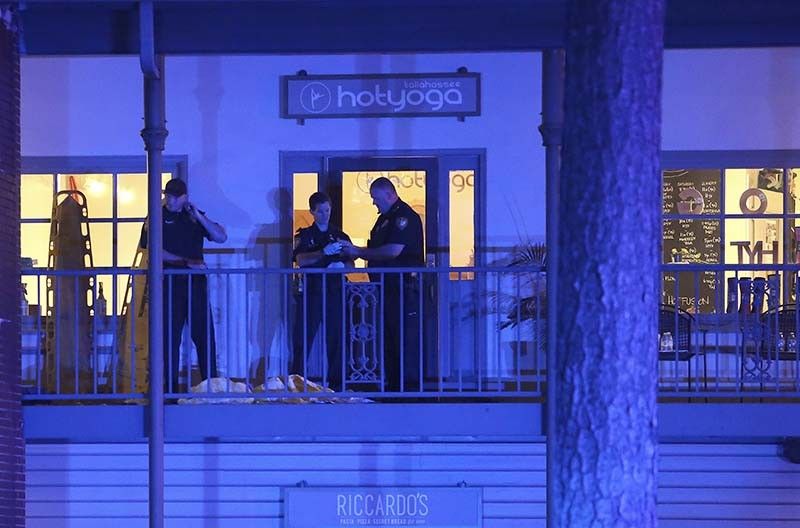 August 4, 2018
A survivor of the deadliest mass shooting in modern U.S. history says it was gun-wrenching that Las Vegas police didn't determine a motive for the rampage.
Megan O'Donnell Clements of Wilmington, Delaware, told The Associated Press on Friday that not knowing why Stephen Paddock opened fire on the concert she attended in October is "kind of horrifying" and that she lacks closure.
Police released their final report from a 10-month investigation into the shooting that killed 58 people and injured hundreds of others.
It says Paddock became increasingly unstable and distant from loved ones but that there was no troubling behavior that would have led to a call to law enforcement. — AP
A thread of alerts and updates related to mass shootings — mostly in the US, where about 40,000 deaths a year are caused by firearms, according to the Gun Violence Archive.