COA audit report updates
+ Follow Story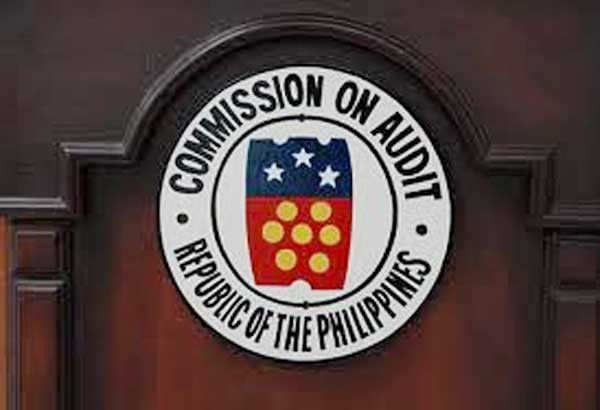 August 6, 2022
The Department of Education defers the procurement of P2.4 billion for Laptops for Teachers initiative in 2021, flagged by the Commission on Audit, to the Procurement Service of the Department of Budget and Management.
"DepEd commits to working closely with the COA to ensure the continuous improvement of its services to the public," it adds.
Official statement on the COA report on the procurement of laptops.

Read: https://t.co/RjGoggflHA pic.twitter.com/jZEOBdABTl

— DepEd (@DepEd_PH) August 6, 2022
June 29, 2022
Outgoing Vice President Leni Robredo says her office received the highest audit rating from the Commission on Audit for the fourth straight year.
She calls this a "fitting exclamation point" to her term in office. — Xave Gregorio
We were granted an unqualified opinion by the Commission on Audit for the 4th straight year (2018-2021)!!! What a fitting exclamation point to our 6 years at the OVP????????

— Leni Robredo (@lenirobredo) June 28, 2022
July 26, 2018
The Commission on Audit flags P27.3 million in disbursements of the Tourism Promotions Board in 2017 including expenses for the "excessive" foreign trips of its former chief, actor Cesar Montano, amounting P2.276 million.
The state audit body says that for 2017, Montano undertook 14 foreign travels totaling 91 days and incurring expenses of P2.276 million. COA says Montano also brought with him his private secretary and executive assistant costing TPB additional expenses of P2.995 million.
COA says that in two of his 14 foreign trips, Montano availed business class plane tickets worth P594,000 in violation of Section 10 of Executive Order 248 which requires official transportation to be restricted to economy class unless otherwise authorized by the president. — Elizabeth T. Marcelo
The Commission on Audit asks Duty Free Philippines to bill the Department of Tourism for the withdrawn merchandise worth P2.1 million.
In its 2017 annual audit report, COA said the withdrawn merchandise consisted of toiletries, kitchenwares, beddings, appliances, canned goods, branded bags, luxury brand cosmetics, chocolates, among others.
The COA said the P2.1 items were duly receipted by the Office of the DOT Secretary upon the release of the items from Duty Free warehouse.