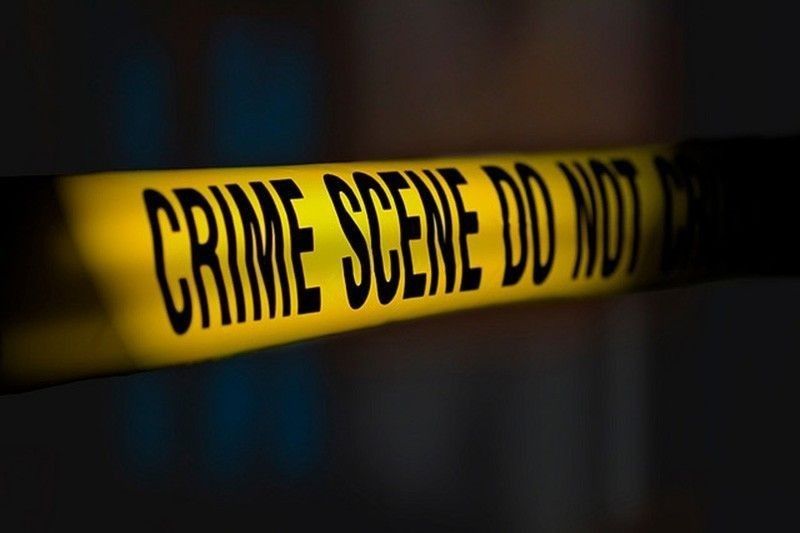 LATEST UPDATE: March 23, 2019 - 5:11pm
LOCATION:
+ Follow Story
1 day ago
Officials say at least three people were killed and 30 wounded in twin explosions inside a stadium hosting an agricultural show in southern Afghanistan.
The blasts happened in Lashkar Gah, the capital of volatile Helmand province, as people marked Farmers' Day as part of Persian New Year celebrations, provincial governor spokesman Omar Zhwak says. — AFP
1 day ago
The death toll in a chemical plant explosion in China has risen to 64 but rescuers found a survivor among more than two dozen still missing in the debris of one of the country's worst industrial accidents in recent years.
Thursday's explosion in the eastern city of Yancheng injured hundreds and flattened an industrial park. — AFP
2 days ago
Police say a grenade was thrown into the courtyard of the Russian consulate in Athens, an attack typical of domestic far-left groups.
The area in the Athens suburb of Halandri was rapidly cordoned off and bomb specialists were dispatched, a police source says.
The grenade did not explode and no injuries were caused. — AFP
February 23, 2019
A series of explosions was heard in the northeast Nigerian city of Maidugrturi on Saturday, just hours before the opening of polls in presidential and parliamentary elections.
Multiple blasts were heard at about 6:00 am (0500 GMT), locals say. There was no immediate indication of the cause but the city has been repeatedly attacked by Boko Haram Islamists. — AFP
January 29, 2019
A bomb attack in a market killed seven Yemeni civilians including a photographer for a UAE television channel in the government-controlled town of Mokha, medics and military sources say.
At least 20 people were wounded in the overnight blast in the Red Sea town, where pro-government forces backed by a Saudi-led coalition battling the Huthi rebels are based. — AFP
January 26, 2019
Local authorities say the suspect in twin blasts which rocked a high-rise in northeast China on Friday killed himself by igniting explosive material.
Officials has said that the blasts had killed one person and injured another. — AFP
January 5, 2019
Pakistani police say a car bomb has exploded in a Peshawar neighborhood wounding three people and damaging several shops.
Officer Dost Mohammad says the explosion Saturday took place outside a mosque in the Kali Bari area of the city. He says a woman was among the wounded, who were rushed to a nearby hospital. — AP
October 13, 2018
A motorcycle rigged with explosives detonated at an election rally in northeastern Afghanistan on Saturday killing at least 13 people, including civilians and security forces, officials say.
Khalil Aser, spokesman for the provincial police chief in Takhar province, says 32 others were wounded when the explosives-laden motorbike parked near the rally in Rustaq district exploded.
September 1, 2018
Eight people were injured in an explosion and fire in a German refinery, police say. — AFP
August 29, 2018
An Iraqi security official says a suicide bomber has targeted a security checkpoint in the western province of Anbar, killing six people.
Maj. Gen. Qasem al-Dulaimi says the attacker drove a booby-trapped vehicle into a joint security checkpoint managed by the Iraqi army and the Popular Mobilization Forces at the southern entrance of the town of al-Qaem, about 30 kilometers (19 miles) from the Syrian border.
Al-Dulaimi says four security forces and two civilians were killed in the blast.
He blamed the Islamic State group for the attack.
Al-Qaem is a former Islamic State group stronghold on Anbar's border with Syria. — AP
July 26, 2018
Chinese police say the explosion outside the U.S. Embassy in Beijing was caused by a small homemade device wielded by a 26-year-old man who hurt only himself.
Photos on social media showed a large amount of smoke and police vehicles surrounding the embassy.
The police statement identified the man only by his surname, Jiang, and said he was from the city of Tongliao in the Chinese region of Inner Mongolia.
No other injuries were reported. — AP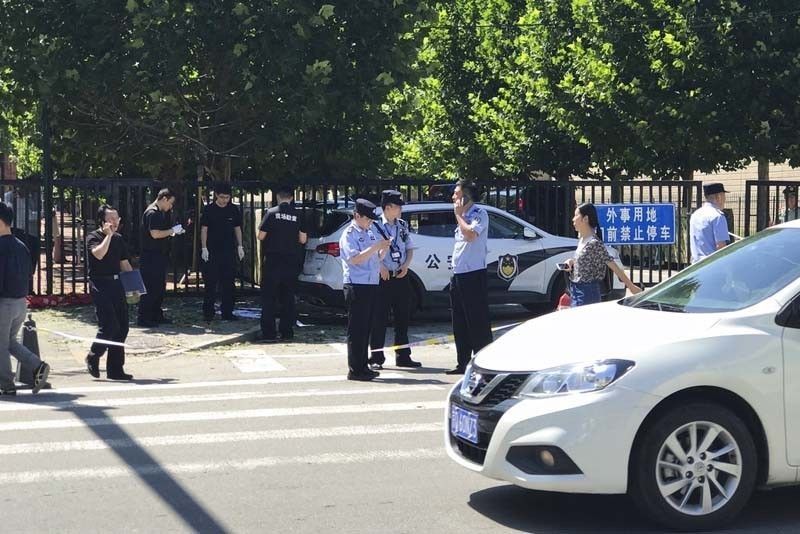 June 24, 2018
Zimbabwe's presidential spokesman is ruling out a state of emergency after an explosion at the president's campaign rally on Saturday that state media has called an assassination attempt.
George Charamba tells the state-run Sunday Mail newspaper that the historic July 30 election will go ahead as planned despite the blast that occurred shortly after President Emmerson Mnangagwa addressed a stadium crowd in Bulawayo.
At least 41 people were injured in the explosion that Mnangagwa said occurred just "inches" from him. He was unscathed and later pointed out he'd had numerous attempts on his life in the past.
No arrests have been reported.
Mnangagwa has vowed a credible election, the first since longtime leader Robert Mugabe stepped down in November under military pressure. Allegations of violence and fraud marked past votes. — AP
Ethiopia's reformist new prime minister says "a few people have lost their lives" and others have been injured in the explosion that went off shortly after he spoke to a huge rally of supporters in the capital, Addis Ababa.
Prime Minister Abiy Ahmed is addressing the nation as police investigate the blast that occurred just after he finished speaking and was waving to the crowd of tens of thousands.
An Associated Press reporter has seen more than a dozen injured people.
Ethiopians heartened by a wave of reforms under Abiy had packed Meskel Square in a show of support with numbers unseen in recent years in the East African nation.
The rally has now broken up with people singing, chanting and going back to their homes. — AP