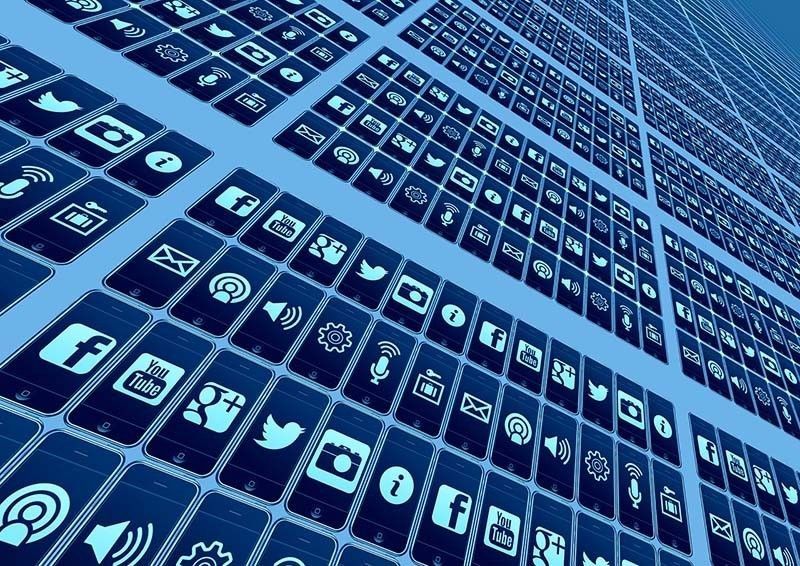 LATEST UPDATE: November 21, 2019 - 9:00am
LOCATION:
+ Follow Story
November 21, 2019
The data-collection business model fueling Facebook and Google represents a threat to human rights around the world, Amnesty International says in a report Wednesday.
The organization argues that offering people free online services and then using information about them to target money-making ads imperils a gamut of rights including freedom of opinion and expression.
"Despite the real value of the services they provide, Google and Facebook's platforms come at a systemic cost," Amnesty says in its report, "Surveillance Giants."
"The companies' surveillance-based business model forces people to make a Faustian bargain, whereby they are only able to enjoy their human rights online by submitting to a system predicated on human rights abuse." — AFP
September 4, 2019
Australian researchers have found hundreds of Chinese accounts suspended by Twitter were part of a disinformation operation for years targeting critics of China's ruling Communist Party.
After combing through 3.6 million tweets from 940 suspended Twitter accounts, the Australian Strategic Policy Institute said the accounts had conducted "blunt-force influence" campaigns for "at least two years".
Twitter and Facebook last month banned 200,000 accounts for "deliberately and specifically attempting to sow political discord in Hong Kong", as part of a "state-backed" effort to discredit pro-democracy campaigners. — AFP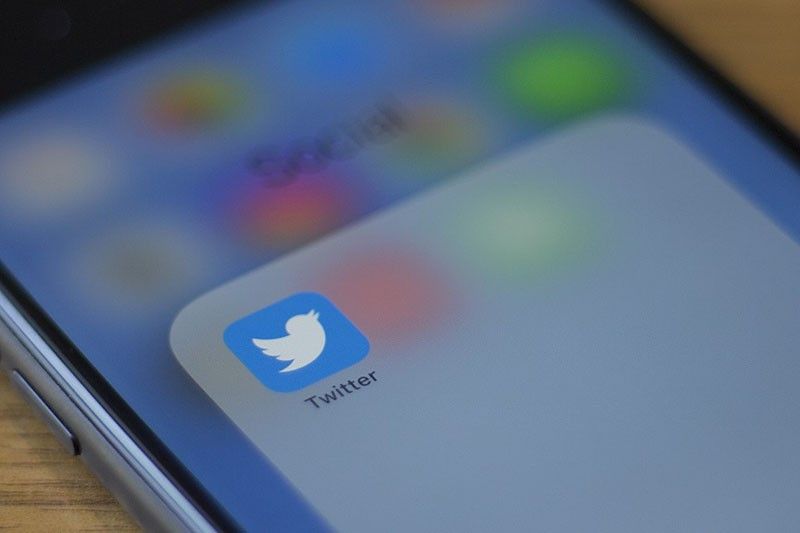 September 4, 2019
The Telegram messaging service says it has a plan: to beat Facebook in the race to launch a cryptocurrency with its new project "Gram".
Little is known about Gram, but media reports say Russian-founded Telegram aims to create an accessible service that is easier to use than various cryptocurrencies like Bitcoin -- still confined to a relatively small market.
In a document leaked online, Telegram said it wants to create a "standard cryptocurrency used for the regular exchange of value in the daily lives of ordinary people". — AFP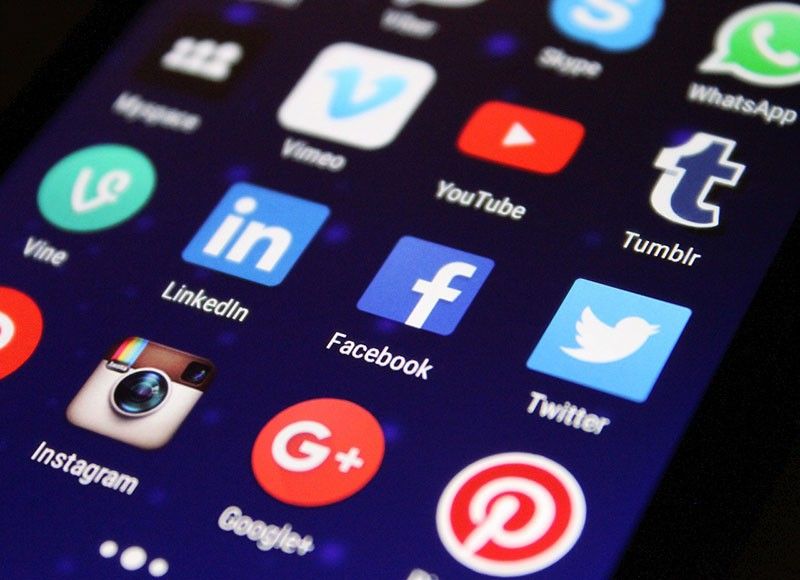 August 28, 2019
Facebook says it will tighten its rules for political ad spending ahead of the 2020 US elections, notably by requiring more information about who is paying for campaign messages.
The move is the latest by Facebook to crack down on efforts to deceive or manipulate users after the social network admitted lapses in the 2016 election.
This new verification can be done by submitting a tax identification number or proof that the group is registered with the Federal Election Commission.
July 9, 2019
Instagram will introduce new features aimed at curbing online bullying, the Facebook-owned platform announces, as social media giants face increased scrutiny over the harassment faced by many users.
The company says it has used artificial intelligence to monitor bullying and harmful content for years, and will now use the technology to detect when a user is about to post something offensive and issue a warning.
"This intervention gives people a chance to reflect and undo their comment," Adam Mosseri, the head of Instagram, says in a statement. — AFP
March 30, 2019
Facebook says it is tightening live video streaming rules in response to the service being used to broadcast deadly attacks on mosques in New Zealand.
The Christchurch attacks -- carried out by a self-avowed white supremacist who opened fire on worshippers at two mosques -- claimed 50 lives. — AFP
March 20, 2019
Facebook-owned Instagram makes a move into potentially lucrative e-commerce by adding an option to buy products shown off in posts by selected brands.
A new "checkout" button for instant purchasing launched in a beta version of the app in the US with a limited number of businesses, according to the popular image-centric messaging service. — AFP
March 5, 2019
Facebook has banned political advertisements from outside Indonesia ahead of the country's presidential poll, just weeks after being heavily criticized by the European Union for not doing enough to counter election meddling.
The world's biggest social network says it was temporarily restricting any paid material from advertisers based outside the Southeast Asian nation that related to politicians, parties or attempts to encourage voter suppression. — AFP
February 27, 2019
Bangladesh's most popular Bengali blog platform has been blocked by telecom regulators in what denounced as an assault on freedom of expression.
The somewhereinblog.net platform was among more than 20,000 websites that internet service providers were ordered to shut down as part of a crackdown on online pornography and gambling. — AFP
February 8, 2019
Instagram announces it is clamping down on images related to self-injury such as cutting.
The move came after British Health Secretary Matt Hancock met with social media companies about doing more to safeguard the mental health of teenagers using their platforms.
British teenager Molly Russell was found dead in her bedroom in 2017. The 14-year-old had apparently taken her own life, and her Instagram account reportedly revealed she followed accounts related to depression and suicide. — AFP
February 1, 2019
Facebook says it has removed 783 Iran-linked pages, accounts and groups from its service for what it calls "coordinated inauthentic behavior." That's the social network's term for fake accounts run with the intent of disrupting politics and elections.
Facebook has been disclosing such purges more regularly in recent months, including ones linked to groups in Myanmar , Bangladesh and Russia. — AP
February 1, 2019
Facebook has shut down hundreds of accounts and pages linked to an Indonesian group accused of spreading hate speech and fake news, the company says.
The world's biggest social network says cyber group Saracen engaged in "coordinated abuse of the platform" by operating a network of hoax accounts that mislead online readers about who was behind them. — AFP
January 25, 2019
Microsoft is still trying to figure out why its Bing search engine temporarily went offline in China, the company's president says following speculation that it could have been blocked by censors.
The US firm's Chinese website, cn.bing.com, was accessible again late Thursday, one day after it suddenly went offline, temporarily taking away the most prominent foreign search engine in China. — AFP
January 24, 2019
Microsoft's Bing search engine was inaccessible in China, with social media users fearing it could be the latest foreign website to be blocked by censors.
Attempts to open cn.bing.com has resulted in an error message for users since Wednesday, taking away the most prominent foreign search engine available in China.
"We've confirmed that Bing is currently inaccessible in China and are engaged to determine next steps," a Microsoft spokesperson says in a brief statement, hours after saying the company was investigating the matter. — AFP
January 11, 2019
Social media giant Facebook announces it has removed more than 200 pages from its platform after finding they had repeatedly violated policies on misrepresantation and spamming.
Among the pages removed are Trending Topics Philippines, Daily News PH, Gorgeous Me and Filipino Channel Online, which had the most followers at 10.4 million, The STAR's Janvic Mateo reports.
December 19, 2018
Google and Facebook have agreed to pay $455,000 to settle allegations that they failed to keep proper records about who was paying for campaign ads on their sites, a Washington state lawyer says.
Google will pay $217,000 and Facebook will pay $238,000 in response to two lawsuits filed in June that accused the tech firms of not obeying the state law on political-ad transparency. — AP
November 30, 2018
Chinese social media giant Weibo is making a push into foreign markets and is considering launching new products in different languages, a senior executive says, brushing off concerns over censorship and credibility.
The Twitter-style platform has long been prominent in China, known for its heavy censorship and Great Firewall, but it now wants to reach Chinese audiences overseas, Weibo Sports senior operations director Zhang Zhe says. — AFP
November 21, 2018
Facebook says users had trouble accessing the social network and its other applications such as Instagram for a chunk of the day due to a server software problem.
It was the second instance in the past two weeks in which technical issues appeared to affect access to Facebook. — AFP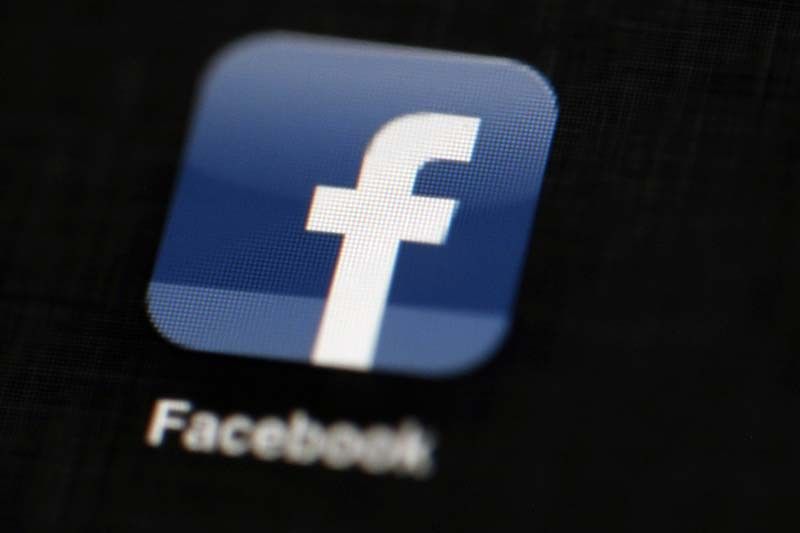 November 17, 2018
Sri Lanka's largest political party has asked Facebook to protect the identity of its supporters, fearing a crackdown by what it called the "illegal" government.
The Indian Ocean nation has been in crisis since last month with two men claiming to be prime minister, MPs brawling in parliament and the administration paralysed. — AFP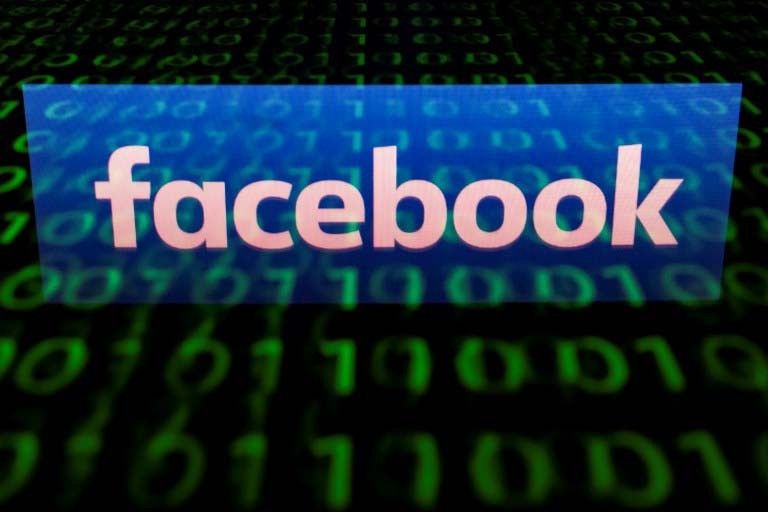 October 23, 2018
Social media giant Facebook says it has started shutting down a "spam network" of pages and accounts, including those that support Philippine President Rodrigo Duterte.
"We have removed a network of 95 Pages and 39 accounts in the Philippines for violating our spam and authenticity policies by encouraging people to visit low quality websites that contain little substantive content and are full of disruptive ads," Facebook says.
"These pages ranged from political to entertainment content, but all were sharing links to the same advertising click farms off Facebook," it added.
Among the pages that the social media company identified to be a part of a "spam network" include Duterte Media, Duterte sa Pagbabago BUKAS, DDS, Duterte Phenomenon, DU30 Trending News, Bossing Vic, Pilipinas Daily News, Like and Win, and Manang Imee @PhilippineStar

— Janvic Mateo (@jvrmateoSTAR) October 23, 2018
September 29, 2018
Facebook says a hack affecting 50 million users could also have given attackers access to other apps.
Facebook's vice president of product, Guy Rosen, says that attackers with access to a Facebook user's account could also have accessed other apps if they had logged into them using their Facebook username and password.
A feature called Facebook Login allows people to use their Facebook credentials to sign into certain other apps and services.
Rosen wouldn't say if there was any evidence that attackers misused access to those third party accounts. He says it could have affected apps tied to someone's Facebook account, including Facebook's own Instagram app — although not its WhatsApp messaging service.
He says affected users will now have to manually re-link those third party apps to their Facebook accounts. — AP
September 25, 2018
The co-founders of Instagram are resigning their positions with the social media company.
Chief Executive Kevin Systrom says in a statement that he and Mike Krieger plan to leave the company in the next few weeks. — AP
September 22, 2018
Facebook says a dating service it teased early this year is being rolled out in Colombia.
The social media giant chose the Latin American country as its test lab because Colombians are particularly avid fans of using social networks and websites to find partners. — AFP
September 15, 2018
Facebook and other companies routinely track your online surfing habits to better target ads at you. Two web browsers now want to help you fight back in what's becoming an escalating privacy arms race.
New protections in Apple's Safari and Mozilla's Firefox browsers aim to prevent companies from turning "cookie" data files used to store sign-in details and preferences into broader trackers that take note of what you read, watch and research on other sites. — AP
August 29, 2018
Facebook says it is rolling out worldwide its Watch video service, which has already been available in the United States for more than a year.
Facebook has been ramping up its video offerings with original shows and this week announced new formats including interactive game shows, quizzes and polls. — AFP
August 23, 2018
Facebook will pull Onavo Protect virtual private network application from the App Store after getting word that it violates Apple's data collection rules, The Wall Street Journal report says.
The free application creates an encrypted VPN connection that routes internet activity through computer servers managed and secured by Facebook. The app also alerts users when sites they visit might be malicious.
Facebook is able to gather information about how people use smartphones outside of the leading social network's services, potentially gleaning insights about rivals or internet trends. — AFP
August 22, 2018
Facebook has identified and banned hundreds of accounts, groups and pages engaged in misleading political behavior, a far larger discovery than a "sophisticated" effort it reported three weeks ago with great fanfare.
The social network says that it had removed 652 pages, groups, and accounts linked to Russia and, unexpectedly, Iran, for "coordinated inauthentic behavior" that included the sharing of political material. — AP
August 18, 2018
Federal regulators are alleging that Facebook's advertising tools allow landlords and real estate brokers to engage in housing discrimination.
The U.S. Department of Housing and Urban Development says in an administrative complaint this week that Facebook violated the Fair Housing Act because its targeting systems allow advertisers to exclude certain audiences, such as families with young children or disabled people, from seeing housing ads. — AP
August 15, 2018
Twitter has suspended the personal account of far-right conspiracy theorist Alex Jones for a week, US media have reported.
The platform acted after Jones published a video in which he said, "Now is time to act on the enemy before they do a false flag," CNN reported. That was deemed as inciting violence.
The Twitter account for his Infowars show was not affected, the New York Times reported.
Apple, Facebook, Spotify and YouTube have all banned Jones on the grounds that he engages in hate speech. — AFP
August 4, 2018
The world's largest streaming service Spotify has removed podcast episodes of American far-right radio show host and conspiracy theorist Alex Jones for breaching its policy against hate speech.
Jones, a Donald Trump supporter who runs the far-right website InfoWars, has been sued by the parents of the children killed in the 2012 Sandy Hook Elementary School shooting for claiming the massacre was staged.
Spotify's move to remove some of his content came after complaints by users. — AFP
August 2, 2018
The music streaming service Spotify says it has removed some episodes of "The Alex Jones Show" podcast for violating its hate content policy.
The company said in a statement that it takes reports of hate content seriously and reviews any podcast or song reported by customers.
Jones is an Austin, Texas-based radio host and conspiracy theorist. He owns the media company "Infowars." Among other claims he has called the 2012 Sandy Hook Elementary School shooting a hoax.
Jones says his shows, which are broadcast on radio, YouTube and other platforms, reach at least 70 million people a week. — AP
July 28, 2018
Facebook and Twitter lose nearly one-fifth of their market value after reporting disappointing user growth.
Twitter's stock plunged Friday after it reported a decline in its monthly users and warned that the number could fall further in the coming months. The 20.5 percent plunge came one day after Facebook lost 19 percent of its value in a single day.
Twitter says it's putting the long-term stability of its platform above user growth. — AP
July 4, 2018
India's government has asked WhatsApp to take immediate action to prevent the social media site from being misused to spread rumors and irresponsible statements like those blamed for recent deadly mob attacks.
At least 20 people have been killed in mostly rural villages in many Indian states by attacking mobs that were inflamed by social media. Victims were innocent people accused in the viral messages of belonging to gangs trying to abduct children. — AP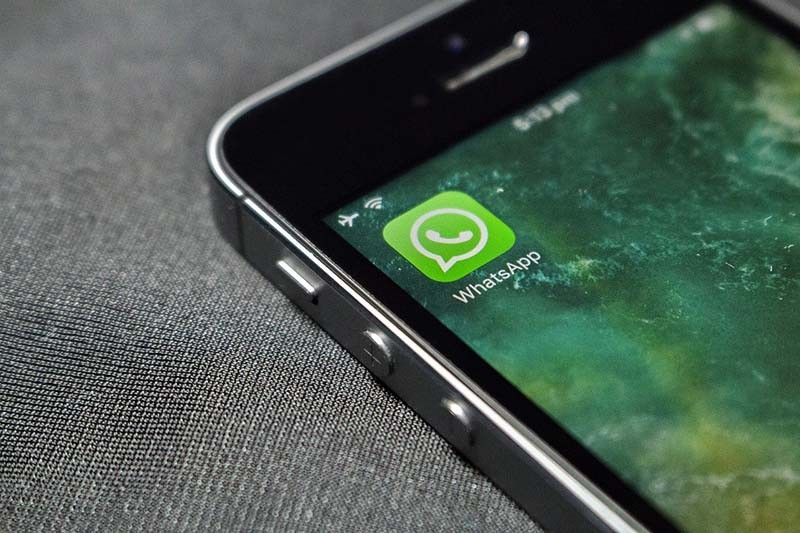 June 22, 2018
A popular Chinese social media site is blocking users from posting about "Last Week Tonight" and its HBO host John Oliver after the news satire program aired a segment this week making fun of Chinese President Xi Jinping.
Attempts to send posts Friday with either the terms "John Oliver" or "Last Week Tonight" on the Sina Weibo microblog were met with failure messages saying "the content contains information that violates relevant laws and regulations."
Oliver's show on Sunday made satirical references to Xi and the way that Chinese internet users often joke that he resembles Winnie the Pooh. The show also referred to China's internment of hundreds of thousands of members of the Muslim minority groups in political indoctrination camps .
Weibo did not immediately respond to a request for comment. — AP
Facebook's Instagram service is loosening its restraints on video in an attempt to lure younger viewers away from YouTube when they're looking for something to watch on their smartphones.
The expansion, dubbed IGTV, will increase Instagram's video time limit from one minute to 10 minutes for most users. Accounts with large audiences will be able to go as long as an hour.
Video will be available through Instagram or a new app called IGTV. The video will eventually give Facebook more opportunities to sell advertising. — AP