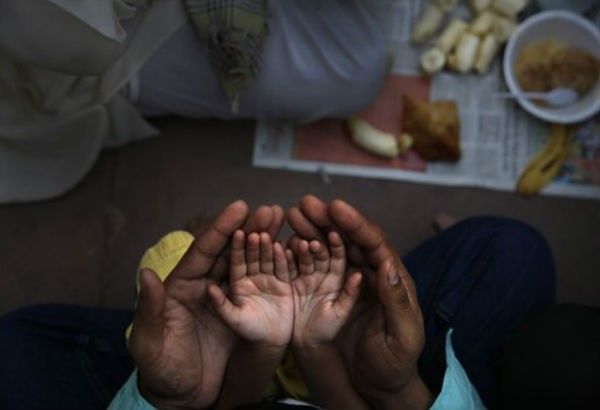 LATEST UPDATE: June 15, 2018 - 6:28pm
+ Follow Story
June 15, 2018
Gaza worshippers kneel on prayer rugs spread on sandy soil, near the perimeter fence with Israel, joining hundreds of millions of Muslims around the world Friday in marking the holiday that caps the fasting month of Ramadan.
The three-day Eid al-Fitr holiday is typically a time of family visits and festive meals, with children getting new clothes, haircuts and gifts. In the Middle East, celebrations were once again marred by prolonged conflict in hot spots such as Syria, Afghanistan and Yemen. — AP
June 15, 2018
Egyptians are celebrating Eid al-Fitr, the holiday that comes at the end of the holy month of Ramadan.
The holiday comes as President Abdel-Fattah el-Sissi's government presses ahead with austerity measures that led to price hikes.
The measures, which have included slashing fuel and electricity subsidies, imposing a value-added tax and a currency flotation, are part an economic reform program linked to a three-year, $12 billion bailout loan from the International Monetary Fund, which Egypt secured in 2016.
The government recently raised fares for Cairo's subway and the price of tap water and electricity. A new round of fuel subsidy cuts is expected soon. — AP
June 15, 2018
Afghan President Mohammad Ashraf Ghani is touting a three-day cease-fire with the Taliban in an address to the nation heralding the Islamic holiday of Eid al-Fitr.
The holiday marks the end of the Ramadan holy month, when devout Muslims fast from sunrise to sunset.
The cease-fire took effect at midnight Friday and lasts through the three-day holiday.
Ghani is using the opportunity to appeal for a lengthier cease-fire and call for the Taliban come to the negotiating table instead of returning to the battlefield.
The Taliban agreed to the cease-fire but leader Haibaitullah Akhunzada reiterated his demand for talks with the U.S. before sitting down with the Afghan government.
Across Asia, the faithful are celebrating the end of the holy month in Indonesia, Pakistan, Malaysia and the Philippines. — AP
June 9, 2018
The Taliban announces a three-day ceasefire with Afghan security forces for Eid, the holiday that caps off Ramadan, though it said operations against foreign forces would continue.
But the group warns its fighters would "strongly defend" themselves if attacked, according to a statement sent to the media two days after the Afghan government announced a week-long ceasefire. — AFP
Millions of Muslims worldwide will begin the fasting month of Ramadan tomorrow, May 17. It will end on June 14.
Fasting is intended to bring the faithful closer to God and remind them of those less fortunate. It is also a chance to kick addictions like caffeine and cigarettes.
During the day, Muslims must abstain from eating, drinking, sex, gossip and cursing, and are encouraged to focus on meditative acts like prayer, reading the Quran and charity. There are exceptions to fasting for children, the elderly, the sick, women who are pregnant, nursing or menstruating, and people traveling.