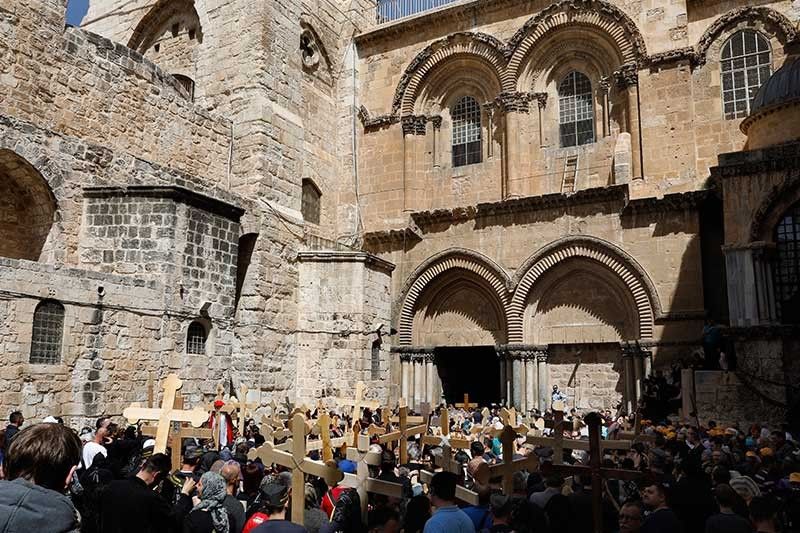 Trump plan to transfer US embassy to Jerusalem
LATEST UPDATE: April 16, 2018 - 7:43am
LOCATION:
TEL AVIV
JERUSALEM
SAUDI ARABIA
ISRAEL
UNITED STATES
+ Follow Story
Saudi Arabia's King Salman opens an Arab League summit by criticising US President Donald Trump's decision to transfer the US embassy in Israel from Tel Aviv to Jerusalem.
"We reiterate our rejection of the US decision on Jerusalem," the king says in a speech Sunday in Dhahran in eastern Saudi Arabia.
"East Jerusalem is an integral part of the Palestinian territories," he adds.
US President Donald Trump in December bucked decades of US foreign policy by formally recognizing Jerusalem as Israel's capital and setting in motion plans to move the US embassy there from Tel Aviv.
The US has said the move would take place to coincide with Israel's 70th birthday. — AFP