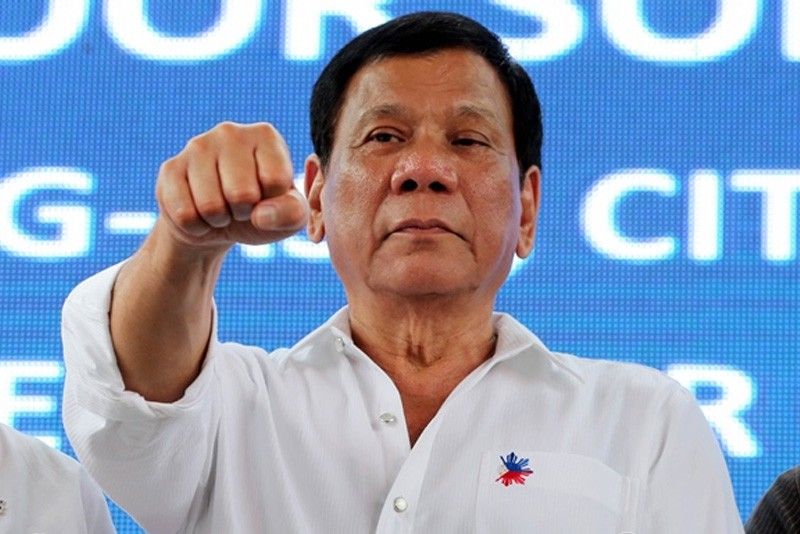 LATEST UPDATE: April 16, 2018 - 10:29am
+ Follow Story
April 16, 2018
Dela Rosa says he believes he was able to bring back the public's trust to the PNP during his term.
"But generally, naniniwala ako na naibalik ko yung respeto ng taumbayan dahil noon kumpara ngayon, noon pinapabayaan yung problema sa droga ngayon po ay talagang inaaddress ng inyong PNP."
The PNP was taken out of the government's war on drugs, which it has been leading since President Rodrigo Duterte assumed power, twice over credibility and human rights concerns.
The first time was in February 2017 after the murder of Korean Jee Ick-Joo by cops right inside Camp Crame.
The second time was in October 2017 after Duterte's satisfaction ratings significantly dropped amid protests triggered by the death of minors in the hands of Caloocan City cops.
April 16, 2018
Philippine National Police chief Ronald dela Rosa delivers his final flag ceremony speech as the country's top cop with a vow that the war on drugs will continue under the new leadership.
National Capital Region Police Office chief Oscar Albayalde will be the next PNP chief while Dela Rosa will assume his post as the next director of the Bureau of Corrections.
He also announces that the Bell 429 helicopter the PNP has purchased has arrived. The chopper is expected to enhance the flexibility of operations by providing air support to cops on the ground.
Dela Rosa says the lowest points in his career as PNP chief were the Jee Ick Joo "Tokhang for ransom" case and the Senate probe into the government's crackdown on drugs.
April 16, 2018
Menardo Guevarra addresses Department of Justice personnel for the first time as justice secretary.
He says his only ambition is to do his job well before retiring in the private company of his grandchildren.
"This is the mandate the president gave me: Do what is right," he says.
The former senior deputy executive secretary says the DOJ is suffering from a huge image problem.
"It looks solid but its structural integrity is suspect both literally and metaphorically," he says.
"So it is my personal mission to restore the DOJ's dignified and respectable image."
Guevarra replaced former Justice Secretary Vitaliano Aguirre who resigned after drawing flak for the DOJ's handling of controversial cases, especially the dismissal of raps against alleged drug lords.
April 5, 2018
Senior Deputy Executive Secretary Menardo Guevarra is the new Justice secretary, presidential spokesman Harry Roque says.
Guevarra replaces Vitaliano Aguirre II, whose resignation President Rodrigo Duterte said earlier Thursday that he had accepted. Aguirre's resignation comes after reports that he would be fired this week.
Guevarra's government service includes work in the 2010 Philippine Truth Commission, a stint as deputy executive secretary for legal affairs of the Office of the President in 2015 and as commissioner on the Philippine Competition Commission n February 2016.
He studied law at Ateneo de Manila, where he also took up Political Science as an undergraduate. He has a graduate degree in Economics.
President Rodrigo Duterte says National Capital Region Police Office chief Director Oscar Albayalde will be the next Philippine National Police chief.